RHONJ: Dolores Catania's Ex David Principe Moved On With One Of Luis Ruelas' Exes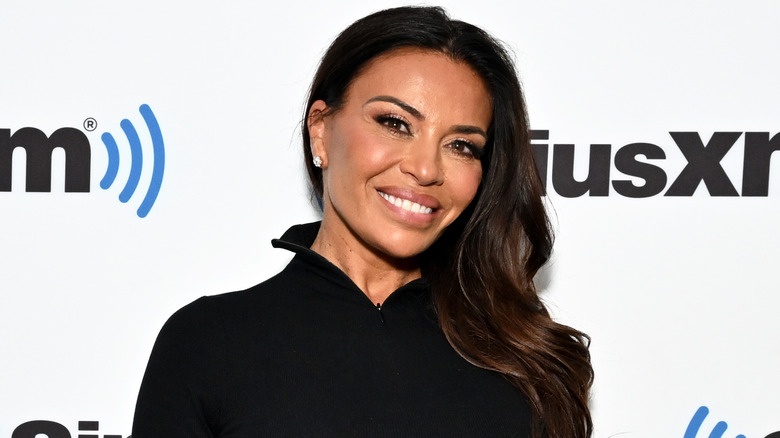 Slaven Vlasic/Getty Images
Over the years, reality TV fans have closely followed Dolores Catania's love life. Besides her marriage to ex-husband Frank Catania, "The Real Housewives of New Jersey" star was in a long-term relationship with David Principe. After almost five years together, the pair broke up in 2021, per People. In an episode of "RHONJ," Dolores spoke candidly about the reasoning for their split. She explained, "It's because [of] the lack of communication. I feel that he hasn't been there for me in a lot of ways. He didn't meet me halfway on a lot of things. He didn't even meet me a little bit."
"RHONJ" star Teresa Giudice has also sparked a lot of attention for her romantic pursuits. In August 2022, she and businessman Luis Ruelas got married, per E! News. Viewers could catch glimpses of the special ceremony in a wedding special for "RHONJ." Giudice has gushed about her husband on numerous occasions. In February 2023, she took to Instagram to share a sweet wedding photo of them. She wrote, "Happy Valentine's Day I Love you more than I can say. Love having you by my side always and forever. You are my soulmate so happy we found each other." As it turns out, Principe and Ruelas have more in common than their romantic ties to "RHONJ" stars. Principe and Ruelas were actually linked to the same woman — but their level of commitment supposedly wasn't quite the same.
Vanessa Moretto and Luis Ruelas weren't serious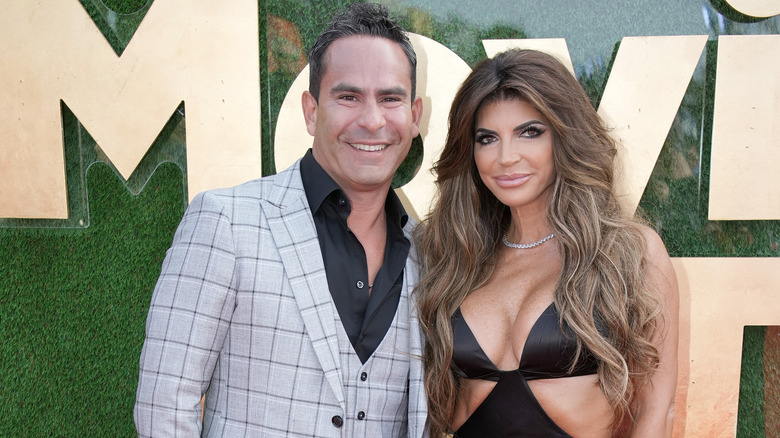 Jeff Kravitz/Getty Images
David Principe's girlfriend Vanessa Moretto was previously involved with Teresa Giudice's husband, Luis Ruelas. But according to Guidice, the two weren't ever serious. In the Season 12 reunion of "RHONJ" (via Page Six), she clarified, "It was just someone that he was talking to two months before." Dolores Catania added, "It was two months and then the day he met you, he never called her again!" When host Andy Cohen asked if Ruelas ghosted Moretto, Giudice replied, "Well, I don't know. You have to ask him what he told her. I don't know."
Apparently Principe and Moretto connected through a mutual friend. When the two started dating, Catania was unfazed. In February 2022, a source told Us Weekly, "Dolores does not know Vanessa and knows nothing about David's relationship with her. She's been broken up with him since the summer so whoever he dates is his business." Following their breakup, Catania wished Principe "nothing but the best." That month, Instagram account Reality TV Kid shared a photo of Moretto and Principe. The two held each other and smiled, looking as happy as ever.
Dolores Catania has moved on from David Principe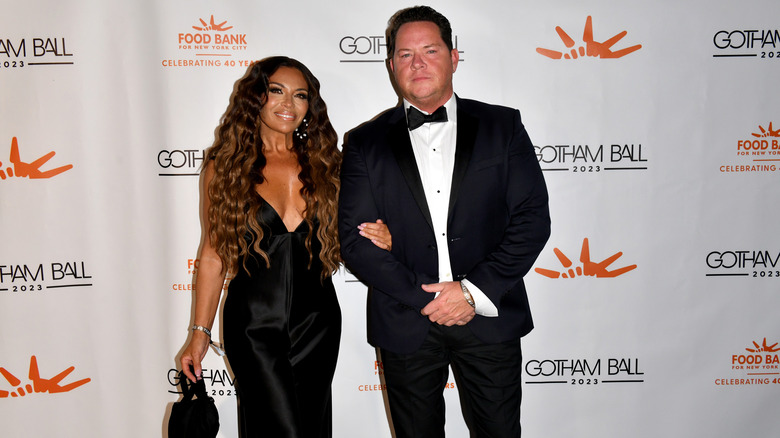 Craig Barritt/Getty Images
As things heated up between David Principe and Vanessa Moretto, Dolores Catania focused on a new beau in her life. In February 2022, Catania went public with boyfriend Paul Connell on Instagram. Alongside a smiling photo of the two, she wrote, "Oh its looks like he found 'real love' together is better always." Since then, Catania has shared a number of romantic pictures with Connell on social media. That June, Catania devoted a happy birthday post to her love. She wrote, "the one who stole my heart, my best friend & the guy who is always giving so much of himself. Loved & admired by everyone."
In a February 2022 appearance on "Watch What Happens Live" (via People), Catania revealed that a mutual friend had arranged a blind date for her and Connell. In a 2023 episode of the "Up and Adam!" podcast, Catania explained that just a few days before their scheduled date, they both were at the Apple store. Following this chance encounter, the pair went to Panera and chatted away. Sparks have been flying ever since their first introduction in 2021. Catania told People, "He's always complimenting me. He wants to make my life better. And when I had first met him, he told me that's what he wanted. When he came into my life, he goes, 'I know you're very independent, but I want to be a part of your stuff, so let me.'"