The Real Reason RHONJ's Dolores Catania Split With David Principe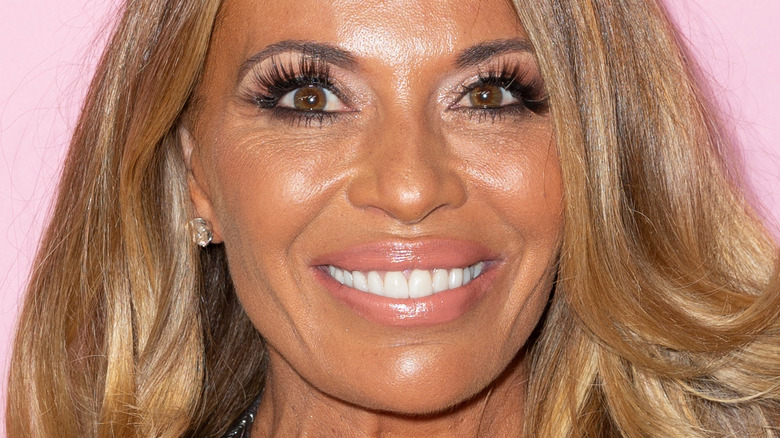 lev radin/Shutterstock
Dolores Catania's love life has been a storyline on "The Real Housewives of New Jersey" as long as fans can remember. Dolores' unique relationship with ex-husband Frank Catania is a focal point on "RHONJ," as the exes cohabitated for years without rekindling their romance. Although the two share major chemistry as former spouses, Dolores denied any chances of reconciliation on "Watch What Happens Live" in 2018. "We're good the way we are," she explained, adding that there was no intimacy despite sharing living quarters.
Dolores' boyfriend Dr. David Principe was thrown into the mix when the couple began dating in 2017. "Frank and David get along, but a lot of people don't get it," she said in an "RHONJ" Season 8 confessional. "They think my relationship is weird." Over the years, all eyes have been on Dolores' relationship with David, who didn't seem to want to take the next step with Dolores, despite making several grand gestures in the relationship. And on an episode of "RHONJ," Dolores dove into why she and David couldn't make things work.
David Principe was married to medicine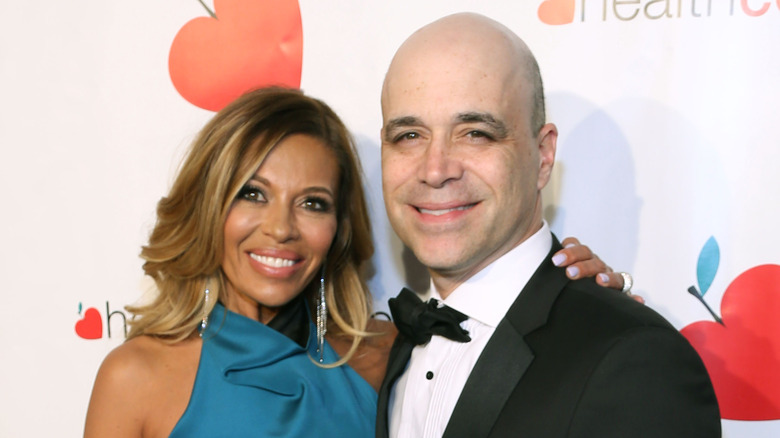 Manny Carabel/Getty Images
Dolores Catania revealed that she and boyfriend David Principe had called it quits on "The Real Housewives of New Jersey." Dolores later explained David "was married to his job" as a doctor, per Bravo. "Since [David]'s smart enough to know he can change, and I'm smart enough to know that I want a little more, it's not something that's sustainable," she explained. For Dolores, commitment was something David just could not give her.
David's commitment issues were something "RHONJ" fans were well aware of, as Dolores fretted over his distance while talking to her mother in a 2021 episode. "Everything in life he can handle," Dolores said of David. "He can handle things that most doctors can't handle; you talk about a relationship, the guy ran out of the room." Although he bought Dolores a home and a car, and developed a close relationship with her kids, David wasn't in it for a marriage. Even Dolores' ex, Frank Catania, called out David's hesitancy on an "RHONJ" episode in 2019, saying, "I don't feel too optimistic that David and Dolores are on the same page. If Dolores doesn't push the issue, David's gonna sit in the middle of the fence."
Frank ultimately predicted David and Dolores' future. "She gave her all but didn't get the same from David," a source told Us Weekly, confirming their breakup. The insider also cited time apart as Dolores' biggest reason for calling things off.
Dolores Catania has already moved on
It appears Dolores Catania is spending quality time with someone new these days. After moving on from David Principe, who according to Bravo was "shocked" by the breakup, Dolores has gotten close with NYC businessman Paulie Connell. It appears Paulie isn't shy about his connection with Dolores, who shared a photo on Instagram of the new couple celebrating Valentine's Day. "Oh it] looks like he found 'real love,'" Dolores captioned a sweet selfie with her new man, adding, "Together is better always. Stay tuned."
Though Paulie has privated his personal Instagram page after Dolores made their relationship news official, Dolores previously teased her new relationship in fleeting Instagram Story slides. "The Real Housewives of New Jersey" star actually found herself stumbling over her words while talking about Paulie in an interview with Us Weekly. "I'm very very happy," she said, smiling, "I don't want to say too much because it's new." She added, "I don't want to jinx it. It is new. I'm very happy. Amazing, amazing person. Like, so, so awesome."