RHONJ: Inside Dolores Catania's Relationship With Her Ex-Husband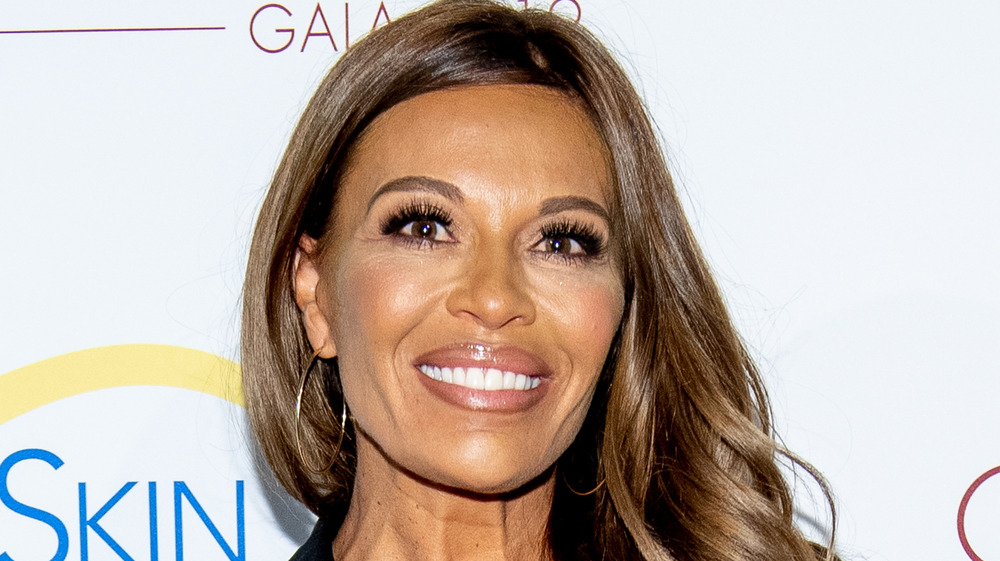 Roy Rochlin/Getty Images
In Bravo world, there may be fewer things more confusing than the relationship New Jersey Housewife Dolores Catania has with her ex-husband, Frank Catania. (Well, besides the "it's not about the pasta" gate, but we digress.) Dolores, however, has made it clear under no uncertain terms and on numerous occasions that she is completely unbothered by the... uhh... arrangement... she and Frank have, and so her friends shouldn't be bothered by it either. 
But that doesn't mean inquiring minds still don't have questions — many questions actually. After all, viewers were both shocked and yet somewhat elated to learn the former spouses were "shacking up," which is antiquated grandma language for cohabitating. So what's the deal with Dolores and her ex-husband? And how does her current beau, Dr. David Principe, feel about the two former flames and co-parents being so tight? Keep reading after the jump to find out!
Dolores Catania has closed the Frank Catania Sr. chapter in her life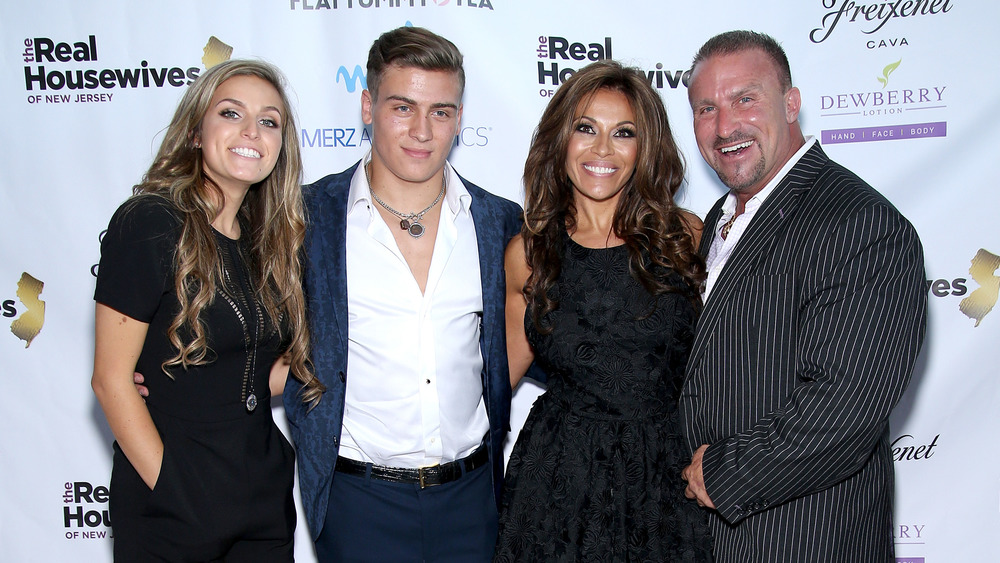 Paul Zimmerman/Getty Images
Dolores Catania opted to seize the moment and set the record straight once and for all during the Season 10 RHONJ reunion. As reported by Bravo's The Daily Dish, during part one, Dolores was eager to answer the pressing question many viewers had: When was the last time she and ex-husband Frank Catania did the infamous deed? "Well, I would tell you I haven't had sex with Frank since I conceived Frankie — or maybe a couple times while I was pregnant." Spoiler alert for all you non-Bravo stans, Frankie Jr. is now in his early 20s, so we'll let you do the math. 
In one fell swoop, she managed to not only set the record straight, but dash the hopes and dreams of fans secretly pining for a Dolores and Frank Sr. reunion. "I want to thank them for loving me and Frank together so much, but that's not happening," she emphatically declared. 
She did, however, have a few choice words for current beau, Dr. David Principe. When asked why she had no plans of taking the next step and moving into his new home, she stuck to her proverbial guns. "You know what, Andy? I'm ready for him to move into his home. However, I'm not moving in. I'm not engaged. I'm really good without a commitment right now." Do we smell an ultimatum in the works? Perhaps a ring on a string á la Tom and Katie Maloney-Schwartz style? TBD, we suppose...