The Hefty Amount Bethenny Frankel Used To Pay Jason Hoppy In Spousal Support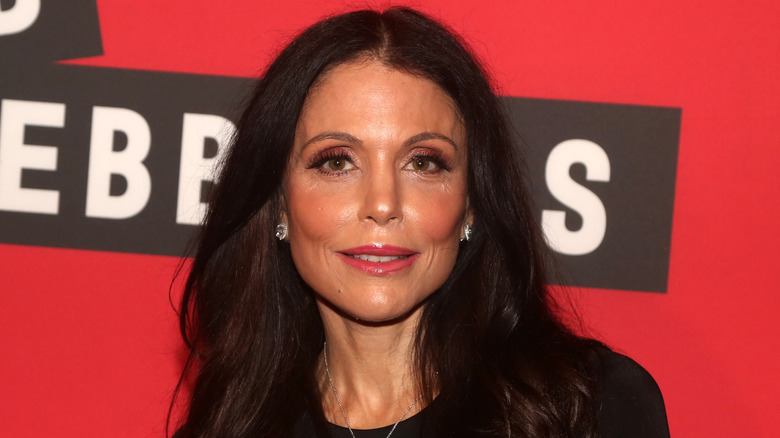 Bruce Glikas/Getty Images
Bethenny Frankel and Jason Hoppy's relationship isn't one for the books. Despite separating after two years of marriage, their involvement in each other's lives didn't end until nearly a decade after calling it quits.
It would be a severe understatement to describe Frankel and Hoppy's marriage as tumultuous. What started as a whirlwind romance ended up a complete and total nightmare. The two met at a nightclub in 2008, and within a year, they got engaged, and the "Real Housewives of New York" alum became pregnant. "He's my anchor," she told People of Hoppy. "I fell in love with a regular guy with a regular salary. He taught me that being taken care of was emotional and not financial." She even went so far as to say that their relationship was almost perfect, especially after they welcomed their daughter, Bryn. "I don't want America to think we're this perfect couple. But this time things are pretty much as they seem," she added. "I live for this baby. Everything that's happened is exciting, but it's nothing like having her in your arms."
Frankel and Hoppy tied the knot in 2010, but in 2012, they shocked everyone when they announced they were divorcing. "This was an extremely difficult decision that as a woman and a mother, I have to accept as the best choice for our family," the reality star shared with E! News at the time. Their uncoupling, however, was messy, to say the least, with Frankel providing Hoppy spousal support to the tune of thousands until 2016. Their divorce also didn't get finalized until 2021.
Bethenny Frankel had to pay Jason Hoppy nearly $12,000 a month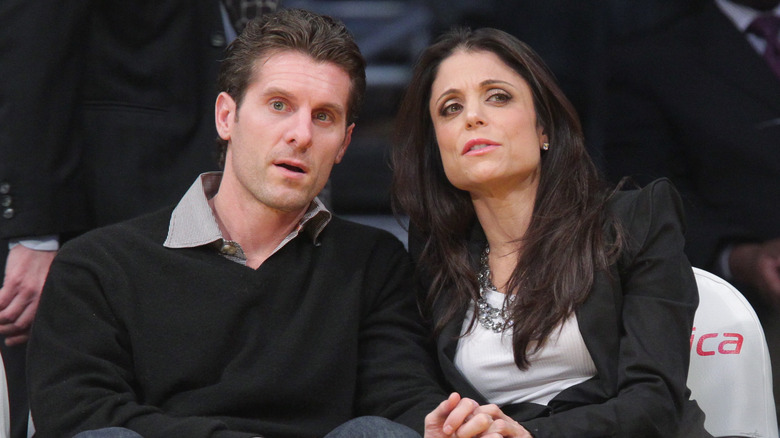 Noel Vasquez/Getty Images
Bethenny Frankel filed for divorce from Jason Hoppy shortly after they announced their split, but their separation wasn't as clean-cut since they share a daughter and have joint custody. To make matters worse for Frankel, a judge ordered her to make alimony payments to Hoppy in 2015. Court documents obtained by Radar noted that since Frankel was the higher earner between the two, she was to pay him $11,858.42 for spousal support a month, in addition to the $3,000 base child support for Bryn. She was also mandated to fork over $100,000 to pay Hoppy's attorney fees, as well as $11,000 in maintenance fees for the apartment they used to share.
Not one to back down, Frankel fought the ruling and ultimately won. New York Daily News reported that Manhattan Appellate Division concluded that the Skinnygirl founder is not obligated to spring for any spousal support, as outlined in the prenuptial agreement she signed with Hoppy. The judges pointed out that their prenup waived "any and all claims for spousal support and/or maintenance," freeing Frankel of any financial obligations to her ex.
At the time, Frankel's attorney Allan Mayefsky told People that the entrepreneur was "particularly pleased" about the court's decision. "We are also pleased the court invalidated the award of interim spousal support to Jason based on his waiver in the prenuptial agreement," he said.
Bethenny Frankel and Jason Hoppy's divorce dragged on for years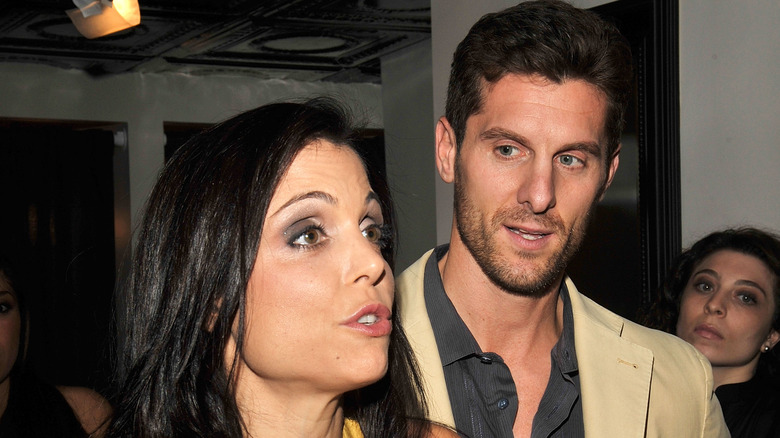 Bobby Bank/Getty Images
Despite turning their backs on each other in 2012, it wasn't until 2021 that Bethenny Frankel and Jason Hoppy finally became divorced on paper. Their main source of conflict centered around raising their daughter Bryn, but in 2020, Frankel was finally awarded full custody of the child. The following year, she also stopped paying Hoppy child support.
"After having been awarded full legal custody of Bryn in 2020, she now has been awarded primary residential custody of Bryn as well," her rep said in a statement obtained by E! News. "She is also no longer required to pay direct child support." In March 2021, Page Six also reported that at long last, a judge had signed off on Frankel and Hoppy's divorce in January of that year, making the "RHONY" alum free to marry long-time lover Paul Bernon.
But while they got engaged in March 2021, Frankel is not in a hurry to walk down the aisle. She told Entertainment Tonight that what they have works, and she has no intention of ruining a good thing. "We are happy with where we are," she said. "We're honestly just so happy that we're being in the moment. I mean, you know, I'm not a spring chicken, so it's not like we're rushing."