Pink Postpones Concert After Being Hospitalized For Gastric Virus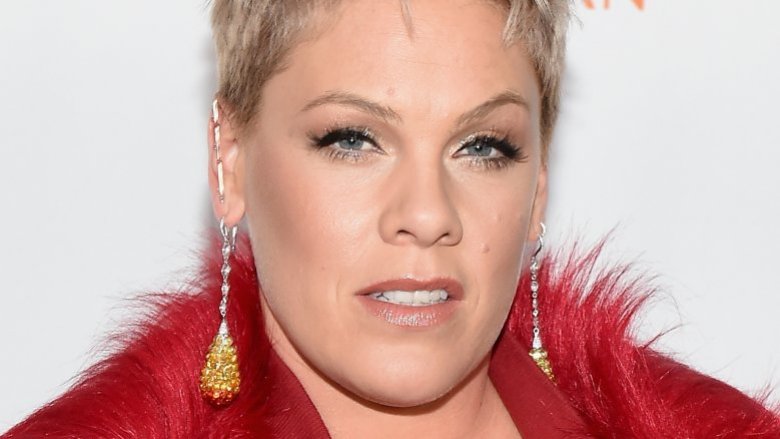 Getty Images
Poor Pink is feeling under the weather.
On Monday, Aug. 6, 2018, the "Try" singer was hospitalized for a second time this week while battling a gastric virus, forcing her to cancel her concert at the Qudos Bank Arena in Sydney, Australia, just hours before she was meant to hit the stage.
As Live Nation explained on Twitter, "Pink was admitted to hospital in Sydney on Sunday night, suffering from dehydration. She was treated and discharged. She was readmitted to hospital today and diagnosed with a gastric virus. Pink will remain in hospital overnight, continuing her treatment and recovery."
At the time of this writing, further information on the 38-year-old pop star's condition has not been revealed, and she understandably has yet to personally address the matter. It's also unclear whether Pink's illness will affect her upcoming shows in Sydney, which are scheduled between Tuesday, Aug. 7 and Sunday, Aug. 12.
As Pink fans may remember, the singer's health has impacted her international Beautiful Trauma tour more than once in recent months. Nicki Swift previously reported that she postponed her tour stop at the Bell Centre in Montreal, QC this March due to a battle with the flu. She'd previously powered through another nasty bout of the flu to perform an emotional rendition of the national anthem at the 2018 Super Bowl in February.
More recently, Pink wrote a heartfelt apology to fans on Twitter when she postponed her first show in Sydney earlier this month while recovering from an upper respiratory infection. However, she later hit back on Instagram after being accused of canceling the concert in order to enjoy a family outing at the beach.
"I don't need to clear this up, but out of respect for my fans I will attempt it," she wrote in part, captioning a paparazzi snapshot of the day trip. "I scheduled this tour meticulously, trying to do what was best for my children, while also putting on the best and most physically demanding and beautiful show of my life. This break in Byron has been scheduled since 2017, as a way to get outside the hotel and the winter and have some time with my children." 
Noting that she'd been able to "push through" previous illnesses during the tour, she emphasized her need to rest this time around.
We're wishing Pink a speedy recovery!