Jason Bateman's Life Changed For The Better After Settling Down With Wife Amanda Anka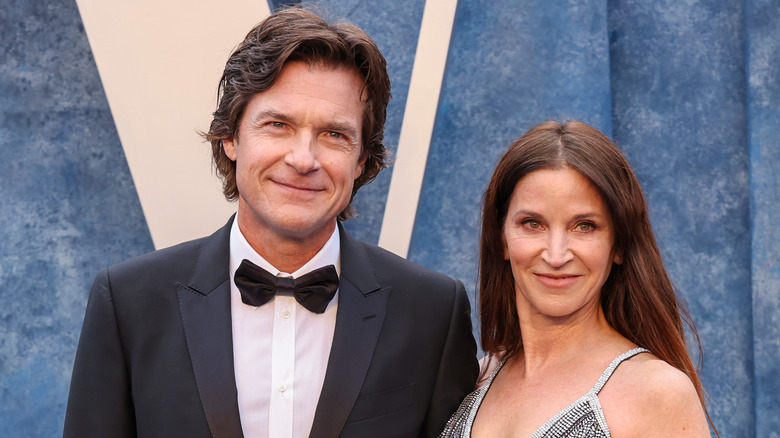 Amy Sussman/Getty Images
Before settling down and marrying Amanda Anka, Jason Bateman led a whirlwind lifestyle, but that all changed once he tied the knot. After the couple became engaged in 2000, the "Arrested Development" actor decided to consolidate his real estate with Anka. "It's time to move on, put our funds together and get ready to start a family," he told the Los Angeles Times in 2000 while putting his home for sale. A year later, the two said, "I do," and eventually welcomed two daughters.
Although Bateman is known for his comedic presence on-camera, his wife does the heavy lifting at social outings. "Jesus Christ, does she like to talk. It's really nice, 'cause I don't have to say s**t," he told GQ in 2013. The "Horrible Bosses" star appreciates how Anka challenges him. "We disagree all the time! I think he secretly likes it," she told GQ.
Before becoming a family man, Bateman — who found fame at a young age — was known for his excessive partying. That lifestyle took both a personal and professional toll on the "Teen Wolf Too" actor. "Having thought, 'This is really fun,' and staying at the party a little bit too long, I'd lost my place in line in the business," he told The Guardian in 2022. Bateman's devil-may-care attitude also impacted his love life, as he and Anka did not hit it off immediately.
Jason Bateman's drinking almost ruined their marriage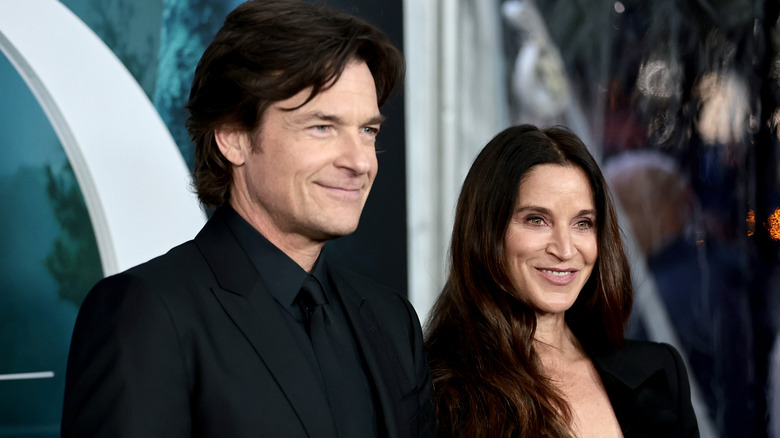 Jamie Mccarthy/Getty Images
Jason Bateman and Amanda Anka had known each other for 10 years before they became romantically involved. "I just wasn't into where he was at," she told GQ in 2013, referring to the "Game Night" star's former penchant for partying. In fact, prior to dating his future wife, Bateman struggled to find a meaningful romantic relationship. "I didn't really have the balls to be with someone who was my equal and, as a result, a lot of those relationships were short-term," he told the Independent in 2008. Their foundation was built on a true bond. "I didn't marry a 'girlfriend.' I married a 'wife,'" he added. 
Although he was not out partying as much, their marriage was put to the test as the "Air" actor continued hitting the bottle hard. At one point, Anka went on a Christmas vacation without her husband because she was fed up with his drinking. This led to Bateman doing some serious soul-searching. "Do you want to continue being great at being in your twenties, or do you want to step up and graduate into adulthood?" he recalled to Details in 2009 (via Us Weekly). After missing out on the Christmas vacation, Bateman decided it was time to put down the bottle and join Alcoholics Anonymous. 
Despite the rough patch, their marriage wound up thriving. "I'm a big fan of marriage and being a dad. And my wife, Amanda, makes those things easy," Bateman told Redbook in 2013. The pair worked hard to become a great team. 
Why Jason Bateman credits Amanda Anka with helping his career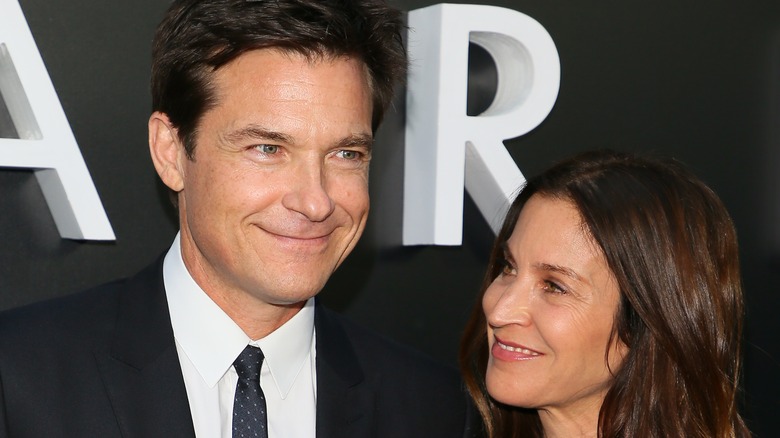 Jean Baptiste Lacroix/Getty Images
Jason Bateman has said that one of the key elements to his successful marriage to Amanda Anka is that their relationship is founded on friendship, which helped them navigate tumultuous times. "With us, we learn to fight quickly or not at all," he told Redbook in 2013. "I wanted to marry a friend. Friends last longer." The "Smokin' Aces" actor added that he and Anka tried to avoid upsetting each other. "If you don't get along, it's garbage," Bateman said. He mentioned how the couple prioritized going out for date nights, even with their two children, who were young at the time. Bateman even discussed how the couple would sneak intimate time into their busy schedules. 
Marrying Anka not only had a positive impact on Bateman personally but professionally as well. "And since [getting married] I haven't been picking jobs that are frivolous and celebrity-making; they are jobs that are career-making," he told the Independent in 2008 as his career began taking off. 
In 2019, Bateman nabbed the SAG award for best actor in a drama series for his work on "Ozark." He took the opportunity to credit Anka. "My wife keeps me really grounded by doing nothing other than just being her," Bateman told People at the time as he praised Anka for holding down the fort at home — while working herself — as he was away filming.