Who Is Jason Bateman's Wife, Amanda Anka?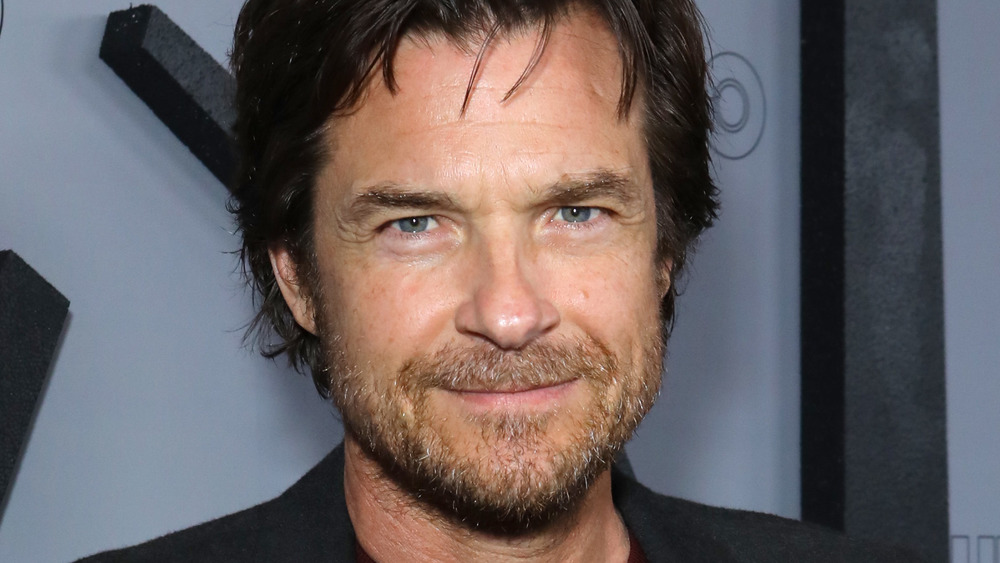 Jc Olivera/Getty Images
Jason Bateman's screen credits seem to go on for days. He's loved for his role as Michael Bluth in the cult-favorite series Arrested Development, functioning as the stable, reliable glue to his very out-of-touch family. (Remember Lucille Bluth's iconic line, "I mean, it's one banana Michael. How much could it cost? Ten dollars?") It doesn't get better than that. 
Beloved as it is, Arrested Development actually had full-blown behind-the-scenes scandal following an infamous New York Times interview in which Jessica Walter (Lucille Bluth) revealed her claims of verbal harassment by Jeffrey Tambor (George Bluth, Sr.). Bateman also suffered backlash from his own role in the conversation. His career did not suffer, however, as he went on to acclaim for his decidedly not comical portrayal of Marty Byrde in the celebrated drama, Ozark, where his character puts his business savvy to questionable use as a money launderer. Long story short, Bateman's got range. 
Fans of the stars later work may not know that Bateman actually started his career as a child star, and due to the pressure, in part, Bateman developed addictions to cope with young fame. Thankfully, he turned his life around. In fact, Bateman credits his wife, Amanda Anka, for his sobriety. So who is this wonderful human? Sneak preview: Anka has a really famous dad. Keep reading after the jump.
Amanda Anka is close friends with Jennifer Aniston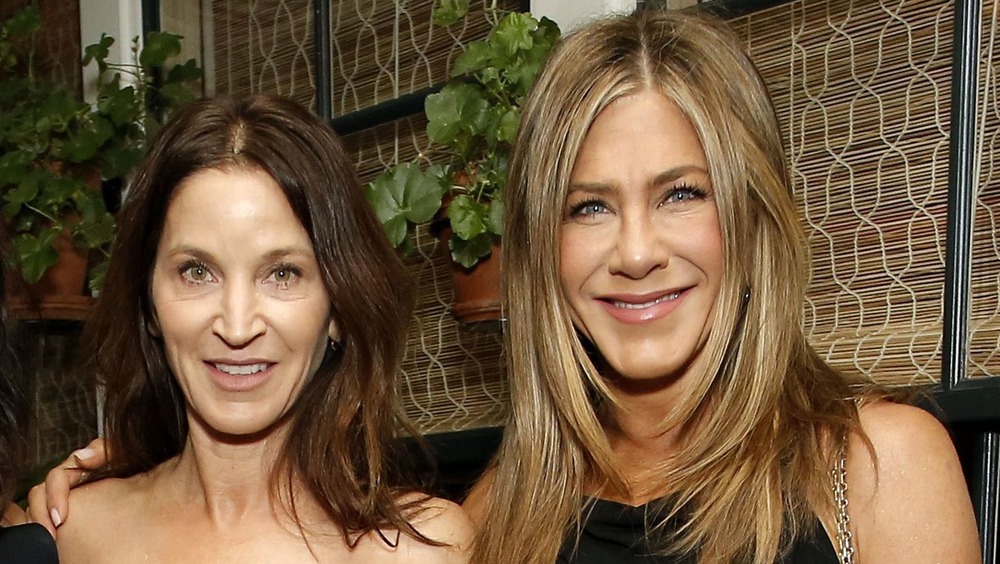 Rachel Murray/Getty Images
Amanda Anka's dad is beloved singer Paul Anka, who served us mega-hits including "Put Your Head on My Shoulder" and "Diana," according to his official biography. Not only that, but her mom, Anne de Zogheb, was a model so Amanda knew what it was like to live in the spotlight. As such, she followed an artistic and creative life herself as an actor and producer, logging roles in Buffy the Vampire Slayer, Taxi, Lost Highway, and more according to her IMDb credits.
With her own acting credentials, it's no surprise that Amanda is close with a Hollywood A-lister: none other than Jennifer Aniston. In fact, both Amanda and her hubby, Jason Bateman, are super close with Jennifer. When the Friends actor was struggling with her marriage to Justin Theroux in 2018, it was Amanda who reportedly stepped in and tried to help by organizing a group vacation. "Jason Bateman's wife convinced Justin to go to Cabo. She has been the mediator in recent months, trying to get Jen and Justin to work through their problems and save their marriage," an insider told Us Weekly.
When Jennifer celebrated her birthday in 2018, her manager, Aleen Keshishian, shared a photo of the party to Instagram and Amanda was in the small group. So while we know that Amanda's got good friends, let's dig into her marriage with Jason.
Amanda Anka and Jason Bateman were friends first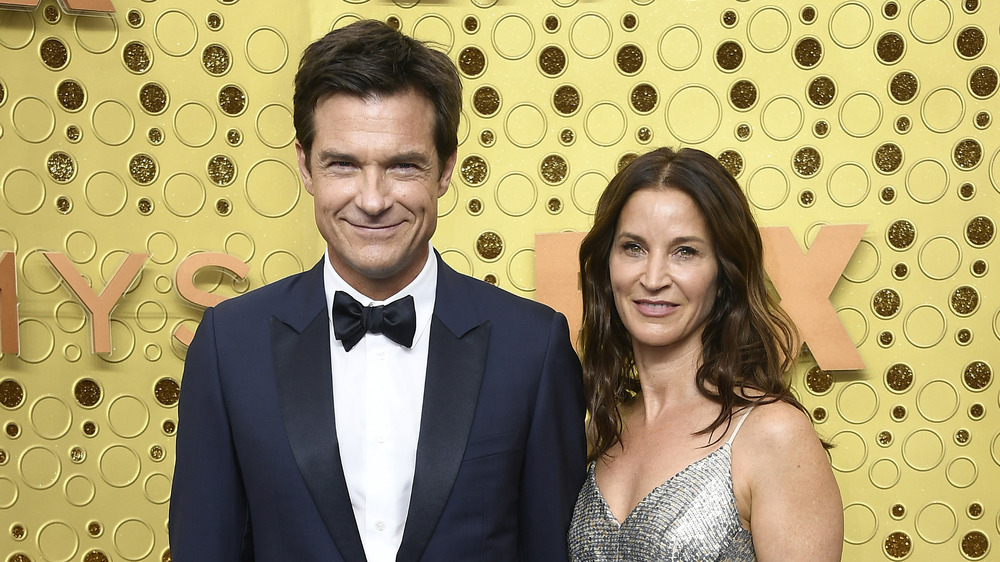 Frazer Harrison/Getty Images
Amanda Anka met Jason Bateman when they were 18, according to Details (via Us Weekly), but he was in his thirties when they finally tied the knot in 2001. The couple had to face Bateman's alcoholism, and it was Anka who pushed him to get help. Anka told him that he had to stop partying and when that didn't happen, she booked a trip to Mexico without him, so Bateman woke up alone one Christmas morning, per Us Weekly. It was this moment that finally encouraged him "to go to an AA meeting."
Bateman has shown strength for Anka, too. According to The New York Times, in 2014, the couple was at a party hosted by hotelier André Balazs. During a tour of the property, Balazs reportedly groped Anka. She told Bateman, and he "confronted" Balazs, reportedly "spitting gum in Mr. Balazs's face" before they left the party. Bateman continued to stand by his wife's side as they made statements about the event.
The couple share two daughters, and Bateman has been vocal about how happy he is as a husband and father, describing the latter as "everything I wanted" to Redbook in 2013. He continued, "And my wife, Amanda, makes those things easy. She spoils me." He also shared that the secret for their fantastic marriage is grounded in friendship, saying, "Our marriage has defied the odds and works really well... I wanted to marry a friend. Friends last longer."