Here's How Much Scott Disick Reportedly Made From Keeping Up With The Kardashians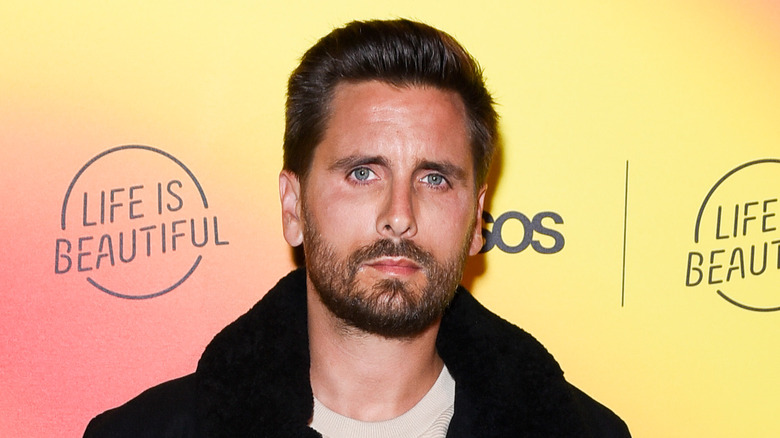 Presley Ann/Getty Images
Would "Keeping Up with The Kardashians" be the cultural juggernaut it is without Scott Disick? Sure, we know the show itself chronicled the messy lives of the KarJenners, but as Kourtney Kardashian's baby daddy (and long-term partner), Disick contributed to a really fun part of that mess. Though he lost points early on for his philandering and boozing, fans grew to appreciate his character arc throughout 20 seasons of the show. "Scott talking about speaking for his real estate business and says 'I used to get paid for partying and being a piece of s**t, so things are looking up.' Lmaoo I love him," one fan wrote on Reddit in 2020. Others chimed in with praise for the reality star's zingers, reflecting that he'd grown to be "so much more self-aware" over time.
Disick's pranks were another huge part of the show's entertainment factor. From his Todd Kraines impression to his take on what constituted fine art, Disick basically served as comedic relief. Thankfully, even though he and Kardashian split for good in 2015, he stuck around. "Scott will NEVER be excommunicated from our family," Kris Jenner wrote on Instagram in 2022 (via Page Six), amid rumors that Kardashian's marriage to Travis Barker would oust Disick for good. "He's the father of my grandchildren and a special part of our family," she added.
Currently, Disick is starring in "The Kardashians," and he's making big bucks for his part in the family's reality TV series.
Scott Disick profited hugely from KUWTK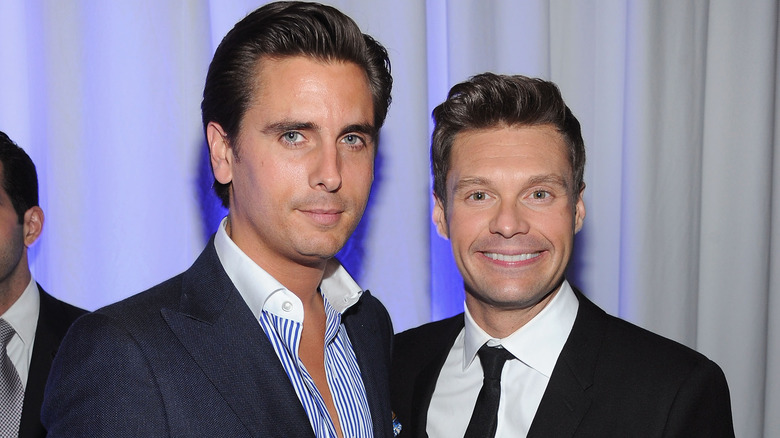 Dimitrios Kambouris/e/Getty Images
By now, the KarJenner empire has grown to the extent that the family makes more money from their commercial ventures than they do from their reality shows. But don't think they don't get paid a pretty penny to show up and look good on TV! According to InTouch, in 2017, Scott Disick and the rest of the show's leads made roughly $500,000 per episode. Talking about his breakup from Kourtney Kardashian on-camera had to be hard, so when the family inked their deal with Hulu in 2021, Disick reportedly demanded a lot of money to appear on "The Kardashians." A source told Us Weekly he was offered "an outrageous amount of money," which we take to mean more than half a million.
Fans will see a lot more of Disick in Season 3 of the hit show after the Daily Mail reported that the "Talentless" founder settled on a huge contract. "He was initially against coming back [because] he didn't want to be the villain in Kourtney and Travis's storyline," an insider dished. Because Disick struggled to see his ex move on with the Blink-182 drummer, he took a back seat when "The Kardashians" first aired, but that eventually changed. "He felt that he owed it to his fans and knew that they wanted to see him back on the show again, at least for one more season," the source continued. Either that — or the substantial contract proved decisive in securing his return.
Scott Disick is making bank from his time on The Kardashians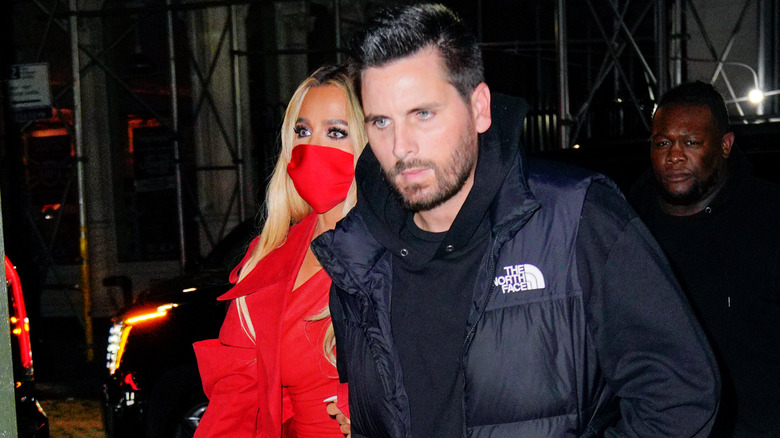 Gotham/Getty Images
So, how much money is Scott Disick making on "The Kardashians"? According to Stylecaster, the show's leads are making between $8.3 million to $12.5 million a season, compared to the $5 million to $7.5 million they made from "KUWTK." It might be an exorbitant amount of money for a family who seemingly has it all, but as Kris Jenner told Variety in 2022, "Money always matters." The KarJenners have remained tight-lipped on the exact numbers, but sources speculate their contract "is worth nine figures." Khloé Kardashian also noted that no one star makes more than another. "We are all equals," she said. We imagine Mama Jenner still makes more than everyone else, given her 10 percent cut, but we get Kardashian's point.
Given the above, it makes sense that Disick is pocketing a couple of million for his appearances throughout Season 3. He's also been "following the rules" (whatever that means?). And, while haters might question Disick on the show at all, given he was never technically a part of the family and is no longer dating any of the women, those who Keep Up know differently. "He's always been close to Kris. He truly thinks of her as a second mom," a source told Us Weekly. "He's also very close to Khloé. The Kardashians will always be family to him." In other words, Disick earned that salary by virtue of his close ties to the KarJenners.