Singer Ellie Goulding Engaged To Boyfriend Caspar Jopling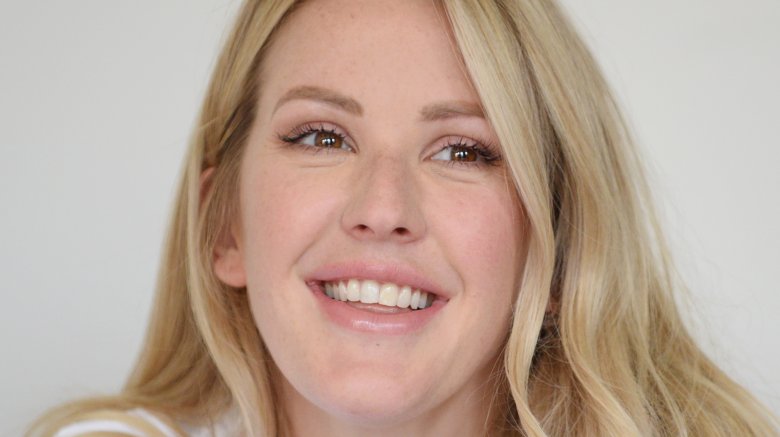 Getty Images
British singer Ellie Goulding, who's best known for mega-hits like "Anything Could Happen" and "I Need Your Love," is engaged to her longtime art dealer boyfriend, Caspar Jopling, after 18 months of dating.
On Tuesday, Aug. 7, 2018, the couple went the traditional route and announced their engagement in The Times' marriages section. As their official announcement read, "The engagement is announced between Caspar, son of The Hon Nicholas Jopling of Yorkshire and Mrs Jayne Warde-Aldam of Yorkshire, and Elena, daughter of Mr Arthur Goulding of Herefordshire and Mrs Tracey Sumner of West Midlands" (via Entertainment Tonight).
Regarding their announcement, a source cited by The Sun claimed, "The couple wanted to tell friends and family first and people won't notice because her name is [listed as] Elena." The insider added that the "Burn" singer is "over the moon and has never felt so happy."
Goulding, 31, and Jopling, 26, were first romantically linked in March 2017. They now reportedly live together while splitting their time between New York City and London. At the time of this writing, Goulding has yet to further publicly comment on the cute pair's exciting engagement news. However, Jopling shared a snapshot of his new fiancée showing off her engagement ring on Instagram, writing in part, "I get to spend the rest of my life with this truly extraordinary and beautiful, beautiful person. No one has ever made me feel more full of life, knowledge, happiness, or love."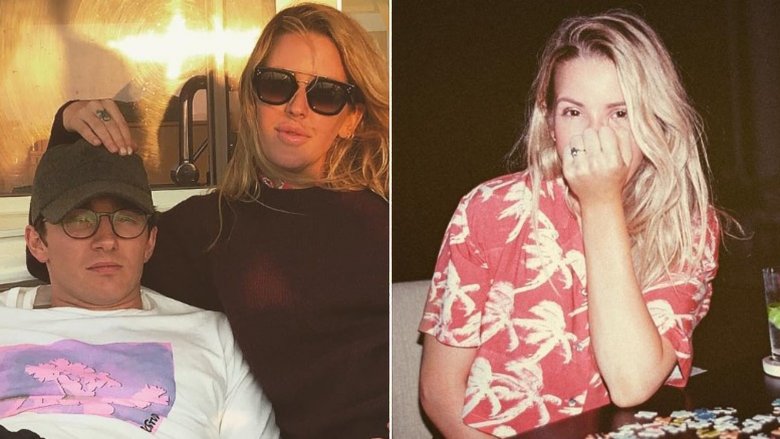 For the most part, these two have successfully avoided the limelight throughout their relationship. However, Goulding, whose peer Leona Lewis announced her own engagement this week, couldn't help but gush over her beau while speaking with the London Evening Standard in July 2018. "We're really, really happy together," she said. "I'm loving my life at the moment."
Goulding was previously romantically linked with a number of high-profile celebs, like Ed Sheeran and former One Direction singer Niall Horan. But in 2014, she lamented about her single status. "People seem to think I'm more wife material than girlfriend material. That's probably why I'm single!" she told Marie Claire UK (via E! News). "People want to marry me — and nothing before it." The pop star added, "Well, it might be nice to have a wedding one day, mightn't it? I quite like being by myself. What's wrong with that?"
Nothing at all, really. But it certainly sounds like Goulding has finally met her perfect match. Congratulations to the happy couple!