Did Meg Ryan And John Mellencamp's Long Distance Relationship Drive Them Apart?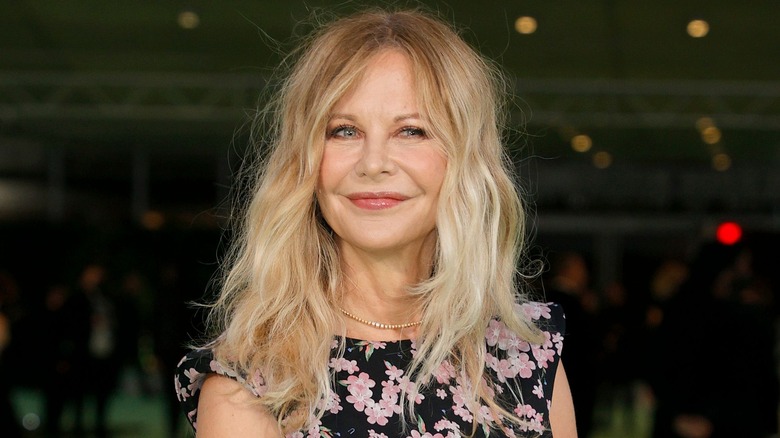 Amy Sussman/Getty Images
We might not see much of her on the big screen these days but there is no disputing that Meg Ryan's legendary status. Following her acting debut in 1981's "Rich and Famous," Ryan became one of Hollywood's leading ladies and starred in some of the best films of the time including "When Harry Met Sally" and "In the Cut." Despite her success, she was soon overwhelmed. "You're at a disadvantage as a young, famous person because you don't know who's telling you the truth," she admitted years later, to The New York Times in 2019. "I'm not complaining — there are so many advantages to being famous — but there are fundamental disadvantages for a part of your brain, your self, your soul."
In 1991, Ryan married her "D.O.A." co-star Dennis Quaid. Nine years and one son later, the pair announced their separation. Subsequently, Ryan struck up a romantic relationship with Russell Crowe — her co-star in the 2000 action flick "Proof of Life." The relationship was, however, shortlived with Ryan admitting she broke Crowe's heart. "I couldn't be in another long relationship, it wasn't the time for that. So I got out," she revealed, via Sydney Morning Herald.
Eventually, when Ryan found herself ready to give romance a chance again, she found love with musician John Mellencamp. Despite the love between them, however, Ryan and Mellencamp's relationship ended for a number of reasons.
John Mellencamp disliked New York living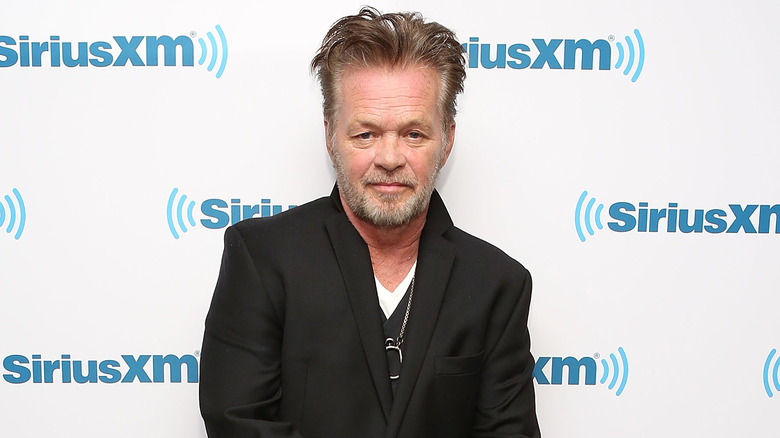 Robin Marchant/Getty Images
In August 2014, after three years of dating, Meg Ryan and John Mellencamp called it quits. Speaking to People, a source confirmed that the couple who lived in different cities struggled to maintain a long-distance relationship. "It was the distance," the insider said. "She lives in New York and he resides in Indiana. It was the long distance that ultimately was the cause." 
Back in 2013, Mellencamp, an Indiana native opened up about the solitary home life he led in Bloomington after his youngest kids went off to college. But while moving to New York to be with Ryan might have been a viable solution, Mellencamp told Rolling Stone he would rather not. "I'm too sensitive to live here. I can't see poor people. I can't see suffering. I can't see the trash on the streets," he admitted. Environmental factors were however not the only thing that kept Mellencamp away from the Big Apple. Another major reason? The never-ending world of paparazzi. "I don't give a f*** about me, but I don't like it for [Ryan]," Mellencamp explained. "I'm not leaving Indiana. I'm going to die here," he added.
However, four months after their breakup, sources close to the actor revealed he would be willing to move to New York if it meant a chance at reconciling with Ryan. "He is at the point now that he would move to New York City full-time if it meant Meg would take him back," an insider told Closer Weekly.
Second time was not the charm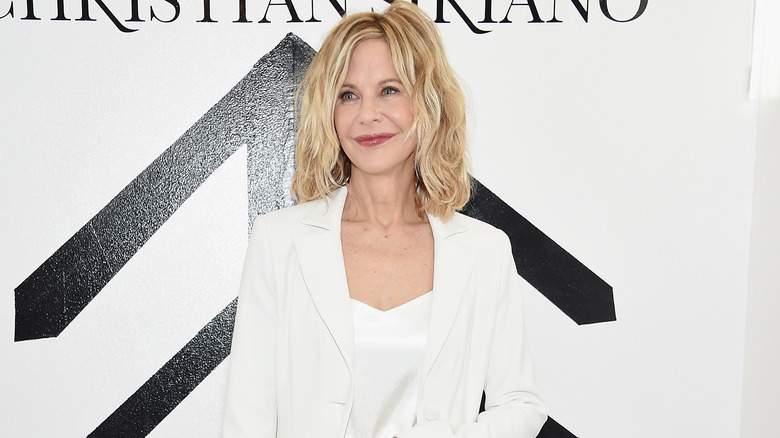 Dimitrios Kambouris/Getty Images
John Mellencamp seemingly attempted a reconciliation with Meg Ryan. This, according to Mellencamp, didn't go well. "She just doesn't want anything to do with me. And I can't blame her," he revealed during a March 2017 appearance on "The Howard Stern Radio Show," via Entertainment Tonight.  But while Ryan was allegedly not keen on rekindling her romance with Mellencamp, the "City of Angels" star apparently soon had a change of heart.
Shortly after the Howard Stern interview, Mellencamp and Ryan rekindled their friendship and were spotted hanging out together. In July 2017, Page Six confirmed that the pair's romance was back on. "They are together. It's been a few months," an insider told the outlet. This time, Mellencamp wasted no time in taking their relationship to the next level. In November 2018, Ryan took to social media, announcing her engagement to the rock singer. "Engaged," she captioned an Instagram post, per People.  
Sadly, their fairytale happy ending never came. In November 2019, Mellencamp and Ryan called off their engagement. "John and Meg have had a volatile relationship from the beginning," an insider close to the couple told People. "They love each other, but there are disagreements which can become issues." According to other sources, the split was spurred by Mellencamp's lack of interest in marriage.