What Brad Pitt's Parents Really Did For A Living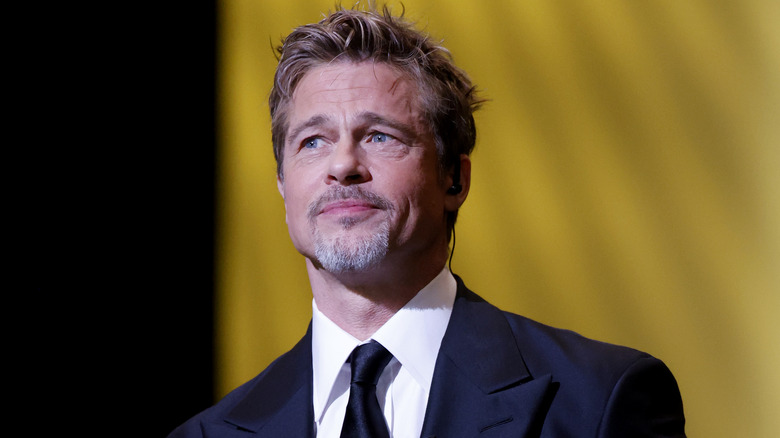 Julien M. Hekimian/Getty Images
You can't get much more removed from the bright lights of Hollywood, California, than the "big, small town" of Springfield, Missouri. Unlike his two ex-wives, Jennifer Aniston and Angelina Jolie, Brad Pitt didn't come from an entertainment industry family — far from it. While Jen's dad was the soap opera star John Aniston, and Angelina's is the actor Jon Voight, Brad's parents worked regular jobs.
Although the actor has put Springfield on the map  —thanks to hoards of tabloid reporters swamping the town over the years in hopes of picking up some scoop, Brad was actually born in Shawnee, Oklahoma. Born to William Alvin and Jane Etta Pitt, he is the oldest of three kids . The family relocated when he was little, and he spent his formative years in Missouri.
We never really hear about Brad's brother Doug or his sister Julie Pitt. Unlike their famous big bro, they prefer to shun the spotlight and lead regular lives like their parents. Doug gave a rare interview to Nova FM in May 2023. The "second most famous Pitt"—who bears an uncanny resemblance to the most famous one—admitted, "I've answered the same question for 25 years." And the question? "What's Brad like?" He said his one foray into his sibling's world (for an Australian Virgin Mobile parody ad) made him appreciate how hard acting actually is. Doug runs a computer repair company in his hometown of Springfield, but what did Brad Pitt's parents do for a living?
Midwestern and religious upbringing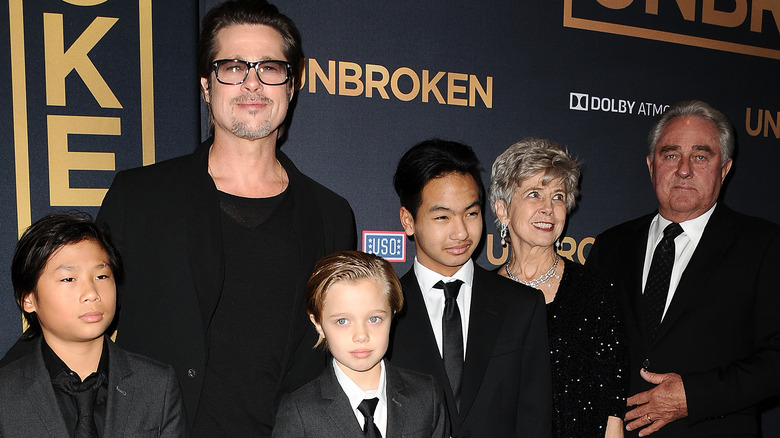 Jason Laveris/Getty Images
What Brad Pitt's parents did for a living is like night and day to their famous firstborn's career path. Neither has ever dressed as a chicken to promote El Pollo Loco, driven adult dancers to bachelor parties, nor won even a single Oscar, let alone two. But then, Brad's never owned a trucking company like his dad, William Pitt or counseled school kids like his mom, Jane Pitt, per Good Housekeeping.
Brad's parents are deeply religious and raised their three children within the church. "I grew up in caves. We had a lot of caves, fantastic caverns. And we grew up First Baptist, which is the cleaner, stricter, by-the-book Christianity," Brad told GQ. "Then, when I was in high school, my folks jumped to a more charismatic movement, which got into speaking in tongues and raising your hands and some goofy-ass s***."
Brad credits his über-religious upbringing with broadening his horizons and making him question the world from a young age. "As a kid, I was certainly drawn to stories — beyond the stories that we were living and knew, stories with different points of view." Meanwhile, Brad's parents may be regular church-going folk, but that doesn't mean they lack a good sense of humor. Jane once appeared on David Letterman to share the top tip she gave her son. "Don't believe all the hype you read about yourself, honey," she deadpanned. "Actually, you're a short, overweight, bald guy."
The Angie factor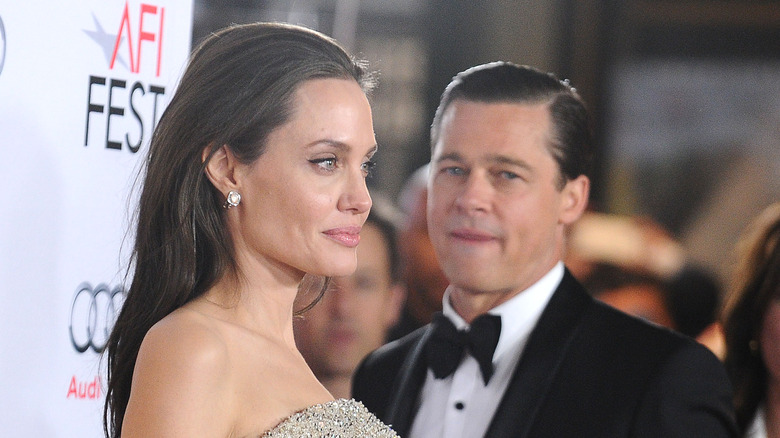 Jason Laveris/Getty Images
Given William and Jane Pitt's deep religious beliefs, they must have struggled when Brad and Jennifer Aniston divorced. His parents were close to Aniston and remained so after he moved on to Angelina Jolie. According to People, Brad's mom even stopped by Aniston's house for a visit when she was in town in 2007, which must have gone down like a cup of cold sick with Jolie.
Even worse for his second wife, reports speculated that Brad's mom preferred Aniston over Jolie. "Jane's seen, first hand, how difficult Angelina is. She never comes to visit the family in Missouri and is always prickly on the rare occasions they have got together," a source told Now! magazine (via Today). "Jennifer was the total opposite — charming, friendly, and the perfect daughter-in-law." Ouch.
One thing's for sure, whatever William and Jane's feelings actually were towards Jolie, they would have definitely declined after she split from their son and embarked on a negative PR rampage. Although fair play to Brad, he's held his hand up for the part he played in their relationship's demise. "I was boozing too much. It's just become a problem," he admitted to GQ. "And I'm really happy it's been half a year [sober] now, which is bittersweet, but I've got my feelings in my fingertips again. I think that's part of the human challenge: You either deny them all of your life, or you answer them and evolve."