Did Brad Pitt's Mom Prefer Jennifer Aniston Or Angelina Jolie?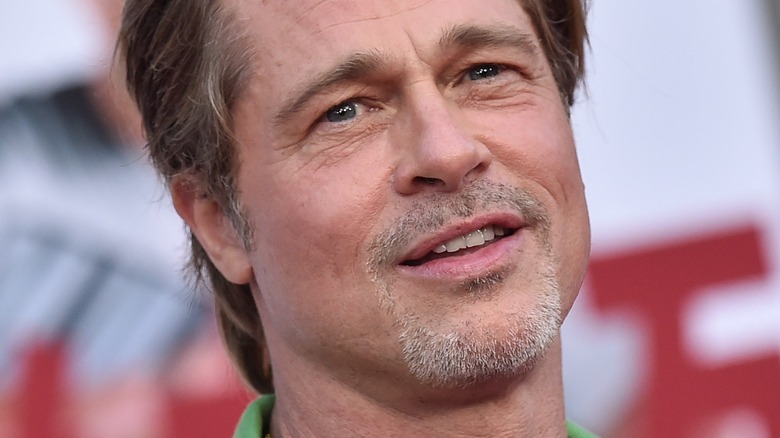 DFree/Shutterstock
For years, there was a lot of debate surrounding the media-obsessed love triangle between Brad Pitt and his two ex-wives, Jennifer Aniston and Angelina Jolie. Even though Pitt and Aniston pulled the plug on their marriage in 2005, it seemed like there were some fans who were still hoping to see them get back together, despite the fact that the actor moved on with Jolie. Back in 2012, Aniston even admitted that she was tired of all the fictionalized stories about her supposedly wanting to get back with her ex-husband. When asked which public misconception about her was the most annoying, she told InStyle, "There are so many. I would say the triangle with my ex-husband — and that there's a feud there. It's constant. It's a story headline that won't go away, but it's a money thing — (people make money off) a story that has nothing to do with reality."
Thankfully, Aniston (and the public) have managed to move past that, as both the actor and Pitt have proven you can be on friendly terms with your ex in Hollywood. But if there's one relationship that fans can't help but wonder about, it's the one Pitt's mother had with both Aniston and Jolie.
Jane Pitt's relationships with her daughters-in-law were complicated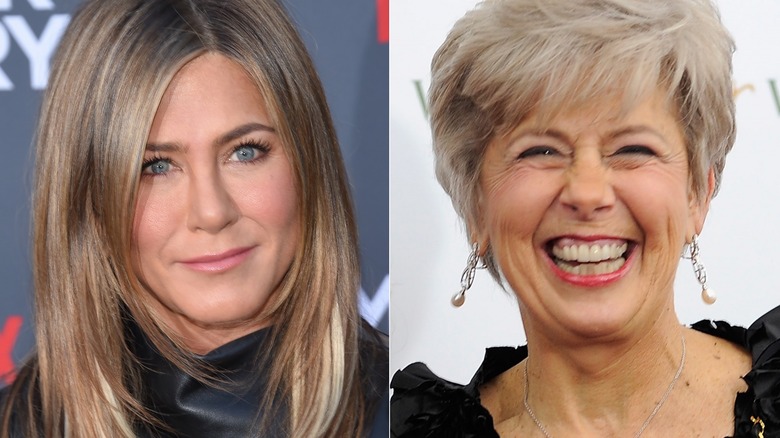 Jemal Countess/Getty & DFree/Shutterstock
The truth about Jennifer Aniston and Angelina Jolie's relationship is one that fans might never really learn, but the truth about Jane Pitt's relationship with Brad Pitt's ex-wives is a head-turner. In 2009 and about four years after Aniston's spilt from Brad Pitt, one source close to the situation told Now! magazine that Jane was #TeamAniston all the way. The tipster said (via Today), "Jane's seen, first hand, how difficult Angelina is. She never comes to visit the family in Missouri and is always prickly on the rare occasions they have got together. Jennifer was the total opposite — charming, friendly and the perfect daughter-in-law. She always made time to be an active part of the family, whereas Angie just turns her nose up."
Ouch. Jane reportedly made pit stops at the "Friends" star's home in Malibu back in 2007 just to hang like girlfriends do, according to People. To add insult to injury, the source also said that Jane spoke to her ex-daughter-in-law on the phone several times a week while her son was still married to Jolie. That said, a separate source told Radar Online that Jane tried to make things work with the "Tomb Raider" star. "Jane tried so hard to bond with Angelina and welcome her into the family but nothing ever seemed to work," the insider said.
Interestingly enough, things have changed between Jane and Jolie over the years.
Jane Pitt's relationship with Angelina Jolie isn't what you would expect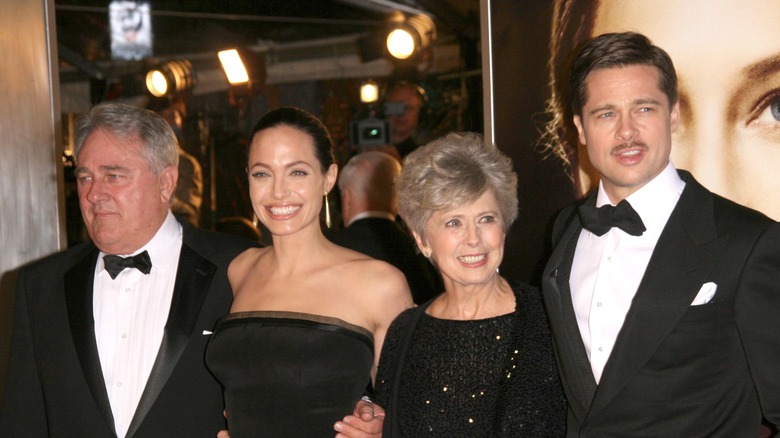 s_bukley/Shutterstock
While Brad Pitt has been busy rubbing elbows with Jennifer Aniston at award shows and being linked to women like Emily Ratajkowski, it appears as though his mom Jane Pitt is living the quiet life away from all of her son's Hollywood drama. However, a source did tell the Mirror back in 2020 that Jane did manage to see Angelina Jolie and her grandchildren during a visit to the actor's home in Santa Barbara. She also brought along Brad's niece Sydney Pitt, who even shared photos from her California trip with her grandmother on her Instagram account. One source even revealed, "Angelina values [Brad's] family, and has never refused a visit." 
That's a good thing, seeing how Brad reportedly isn't giving up on his kids amid his tension with Jolie. Meanwhile, it doesn't seem as though Jane is making any more secret visits to Aniston's house, which can only mean that the focus has shifted to more important things in her life.