Brad Pitt Reportedly Isn't Giving Up On His Kids Amid Angelina Jolie Tension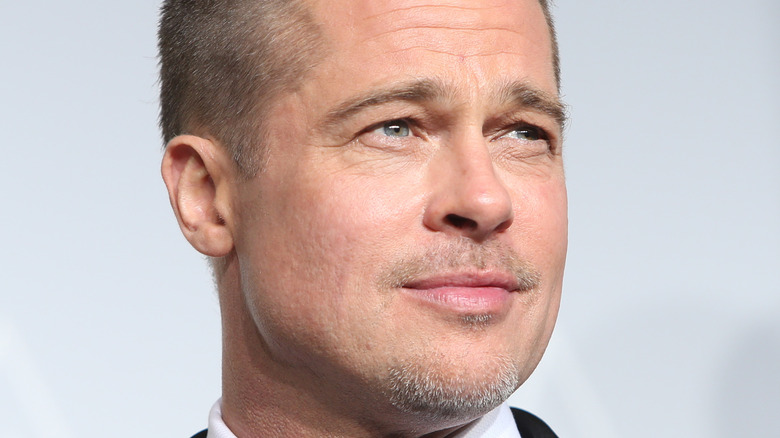 Kathy Hutchins/Shutterstock
Tension between Brad Pitt and Angelina Jolie has continued to build, as Pitt and Jolie have become embroiled in multiple legal battles with one another. The former couple finalized their divorce in 2019, but have clashed over the custody of their children who are still minors — the two share six children in total, per Us Weekly.
In addition to their custody dispute, the "Bullet Train" actor filed a lawsuit against Jolie in February after she sold her share of their Chateau Miraval winery to Stoli. "Mr. Pitt's lawsuit against Ms. Jolie is an extension of a false narrative, and the truth of the situation has still not been made public," a lawyer for the "Wanted" star claimed in June, per People. Meanwhile, a source close to the situation said that Jolie selling her share was a savvy business move for the vineyard, and that Pitt only opposed it because of the emotions he felt towards his ex-wife. "Any rational human being would be happy for Stoli to [be a partner in their business]," the insider told Page Six on July 22. "He just can't see past his hatred of Jolie."
The bad blood between the two A-listers reportedly ran both ways. Another report claimed that Jolie was deliberately holding up proceedings in the custody case in an effort to punish the "Ad Astra" star. "Angelina makes a constant stream of attacks on Brad," an insider told Page Six on August 6. Amid the legal drama, Pitt has made a concerted effort to hold his family together.
How Brad Pitt keeps his kids close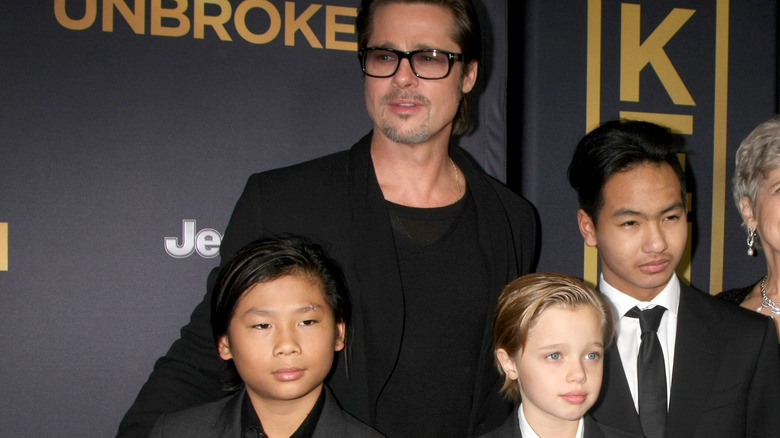 Kathy Hutchins/Shutterstock
Brad Pitt may not be on good terms with Angelina Jolie, but in spite of a tense custody battle, the actor has maintained a good relationship with his children. "[He] pushes to see them as often as possible wherever they all are in the world," a source told Us Weekly on August 11. The "World War Z" star went the extra mile to celebrate the birthday of twins Vivienne Jolie-Pitt and Knox Jolie-Pitt by flying to Italy to see them. "He loves being a parent and has tried to make the best of a tricky situation given how hostile it's been with Angelina," the insider added.
A few weeks earlier, a similar a report was published about Pitt's parenting. Even though he and Jolie had not settled their custody case, the "Se7en" star spent time with his children whenever the opportunity occured. "Brad has dinner with his younger kids when they are all in L.A.," a source told People on July 27.
The legal issues between Pitt and Jolie may appear ugly in the press, but both have expressed a desire to put the family first. "Brad hopes that one day he and Angelina find a way to forgive each other and move forward ... He hates all the bad blood," a source told Us Weekly in April. In September 2021, the "Eternals" star shared similar sentiments. Jolie told The Guardian, "I want us to heal and be peaceful. We'll always be a family."