What We Know About Hailee Steinfeld And Josh Allen's Relationship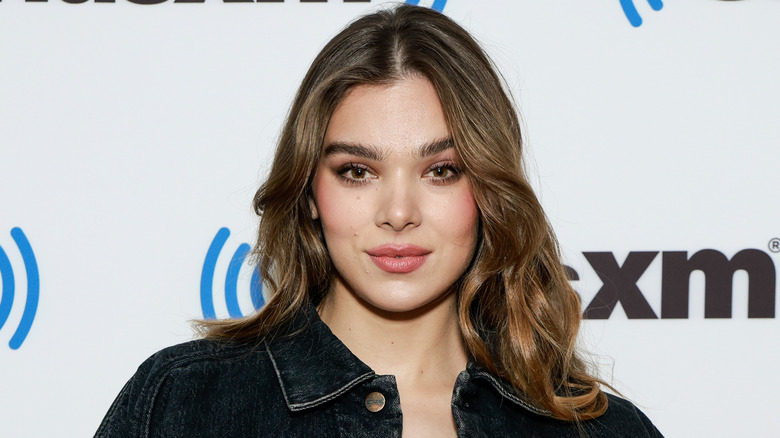 Jason Mendez/Getty Images
Hailee Steinfeld and Buffalo Bills quarterback Josh Allen? We're here to get to the bottom of it.
Steinfeld isn't like "Most Girls" who start a relationship, as she has to go through her romances in the public eye. Nevertheless, Steinfeld's dating history has been relatively modest due to her deliberate decision to hold off on pursuing romantic connections. In 2016, she told The Bert Show, "Guys, I'm nineteen. I haven't really been on dates." And if you thought that Steinfeld wasn't getting asked out, well, you'd be wrong. The actor said she gets asked out but added, "I just don't go."
However, there have been a couple of men that have captured Steinfeld's heart, one of which included One Direction star, Niall Horan. The pair began dating in 2018 and called it quits that same year due to Steinfeld's busy schedule. Since then, the actor has kept a low profile but has been vocal about what she wants in a man. In 2021, the "Spider-Man: Into the Spider-Verse" actor described her perfect man to Cosmopolitan. She shared, "I want a partner who is, first and foremost, loyal and honest but confident in themselves and able to do their thing while I do mine." It looks like she might have found the perfect guy after all because Steinfeld has recently been connected to NFL star Josh Allen. And even though their relationship has just taken off, there is a lot to unpack between the new "it" couple.
Hailee Steinfeld is excited about new relationship with Josh Allen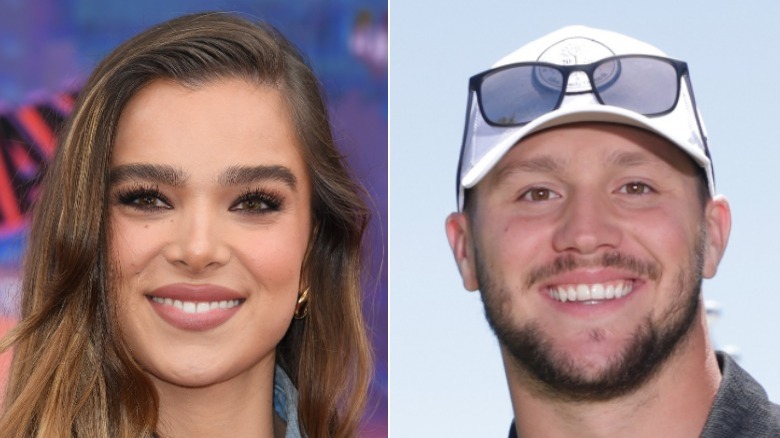 Steve Granitz & Carmen Mandato/Getty
Sparks are flying between Hailee Steinfeld and Josh Allen. Although it's unclear how they met, speculation surrounding the new couple began in May 2023 when they were spotted out on the town in New York, People reported. A source told the outlet that the "True Grit" actor and Buffalo Bills star had been seeing each other for "several weeks." The insider added, "It's new, but they are having fun."
The relationship continued to bloom in June as US Weekly reported the new couple has been a thing for "about a month." Steinfeld's new romance with Allen has to be a breath of fresh air, as she hasn't publicly dated anyone since 2018. As far as their relationship, the insider added that it's "going really great," and the two constantly "laugh a ton when they're together [and] are always smiling." Clearly, the two are smitten with one another, but Steinfeld has always taken her relationships slow, and she plans on doing the same with Allen.
Although it seems like Steinfeld is excited about the potential new romance, she's "not putting any pressure or unrealistic expectations on things," according to US Weekly. The "Pitch Perfect 2" star is proceeding with caution in her new relationship with Allen, especially because he broke up with his last girlfriend not too long ago.
Josh Allen split from girlfriend not long before being spotted with Hailee Steinfeld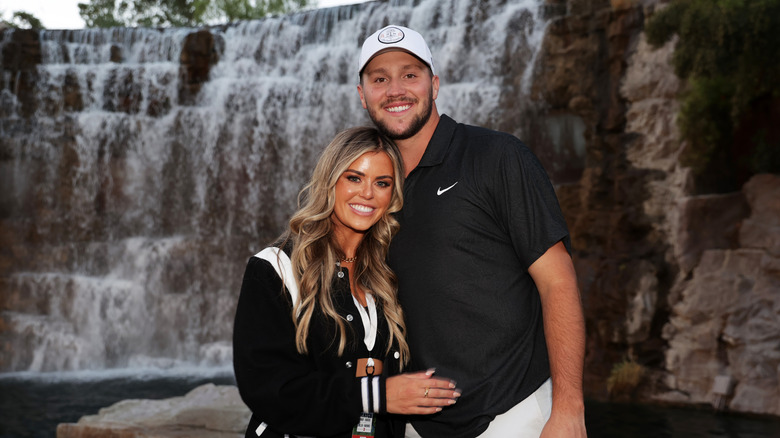 Carmen Mandato/Getty Images
Things seem to be going well between the new couple on the block, Hailee Steinfeld and Josh Allen. However, not everything has been picture-perfect because the Buffalo Bills star broke up with his longtime girlfriend, Brittany Williams, not long before he began dating the actor. According to the New York Post, Williams and Allen have known each other since childhood. However, the two didn't start dating until 2017 and were together for five years before breakup rumors began circulating in April 2023.
Why did these breakup rumors start? Well, Williams did the 21st-century version of announcing their split by unfollowing the quarterback on social media, as noted by The U.S. Sun. Not just that, but the pilates instructor also deleted photos of her and Allen on Instagram, and fans were quick to notice the change. According to Heavy, one of Williams' friends seemed to confirm the couple's split in early May 2023. Karlee Zacky posted a photo of her and William on her Instagram story with the caption, "Now accepting husband applications." Clearly, Allen's application is denied. Just a month after his breakup from Williams, the Buffalo Bills star was spotted out in New York with Steinfeld. Talk about a quick turnaround! But, clearly, the new couple are infatuated with each other, which is probably a tough blow to Williams.