The Truth About Josh Allen's Girlfriend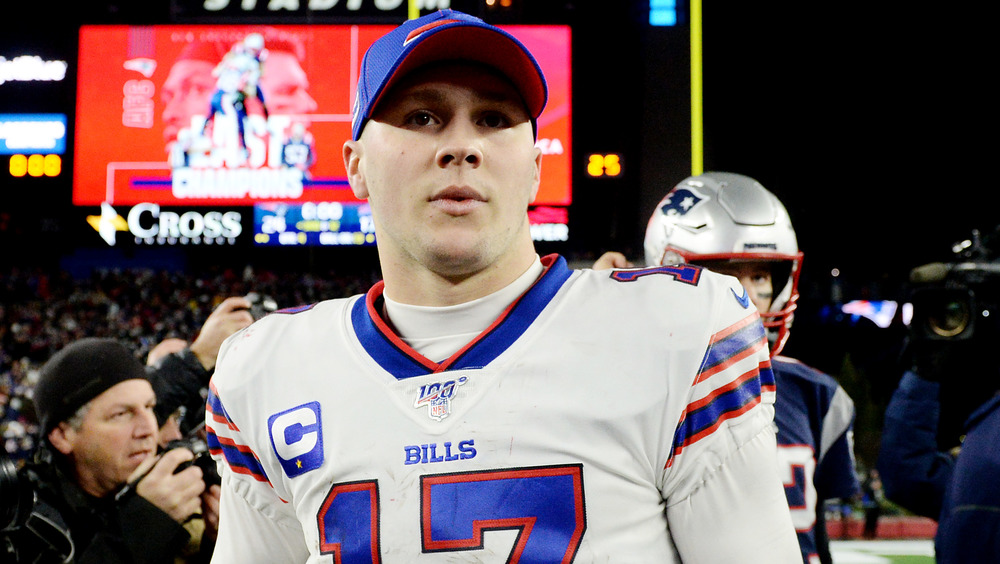 Kathryn Riley/Getty Images
Josh Allen is thriving as a quarterback for the Buffalo Bills, but the road to success wasn't always easy. In 2017, the then-college player told the Denver Post, "If you didn't want to believe in me, that's OK, because I'll make a believer out of you." He acknowledged, "Obviously, I didn't get looked at and didn't get recruited by Fresno State or any other school in the nation, to be honest. It has always been my goal to go into every game and show you why you should have recruited me, why you should have offered me." 
Allen didn't get into California State University, Fresno, but his girlfriend Brittany Williams did. She was a cheerleader and a member of the Kappa Kappa Gamma sorority until she graduated in 2018. According to Page Six, Williams is currently a Pilates instructor. She's also one of her man's top supporters and she was right by his side when Buffalo drafted him back in 2018. She's also a regular presence at Bills games, when there's not a pandemic, of course. This is not surprising though since these two have been a part of each other's lives forever — well, almost forever. 
Josh Allen and Brittany Williams were high school sweethearts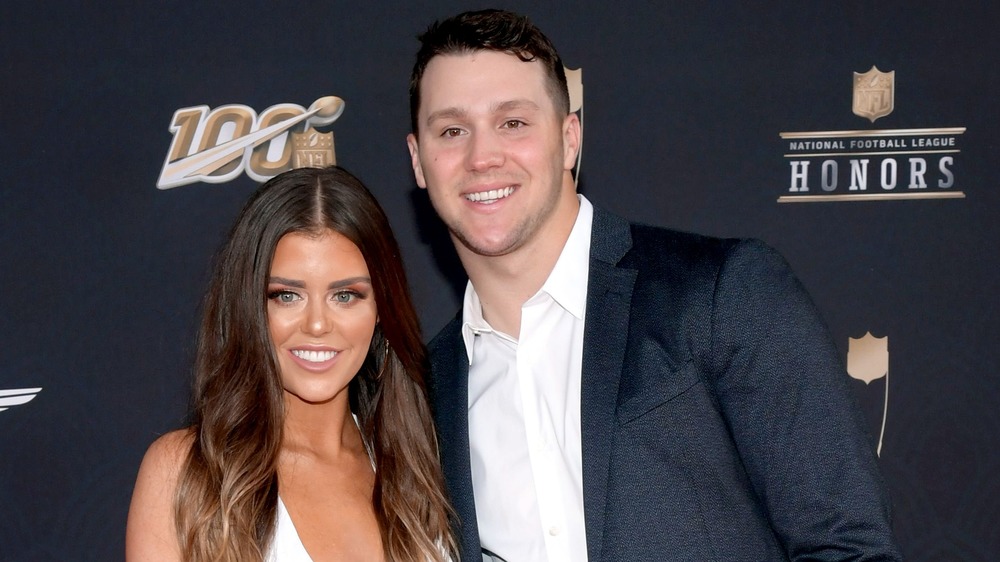 Jason Kempin/Getty Images
According to Essentially Sports, Josh Allen and his long-time girlfriend Brittany Williams were both born in California and they attended Firebaugh Public High School. However, they've known each other since long before high school. In March 2018, the couple celebrated their one year anniversary, which prompted Williams to share on Instagram, "My 8 year old crush became my boyfriend a few years later." In another Instagram post, she joked, "thx for flirting with me when we were 8 years old, we've come a long way. im just glad you don't have cooties anymore."
In addition to making it out of the cooties stage, the couple has also endured some social media shade together. In 2019, Barstool Sports founder Dave Portnoy tweeted a throwback photo of Williams embracing Allen, who was rocking a Tom Brady jersey from his time on the Patriots. Along with the photo, he teased, "Can't wait to see all the @Patriots fans in Buffalo tomorrow! @JoshAllenQB." Unfortunately for Allen, the Bills lost that game to the Patriots, per ESPN, but in the grand scheme of things, Allen is doing just fine, especially with Williams by his side for support.