Tom Holland's Acting Break Has Fans Speculating His Future With Zendaya Is Heating Up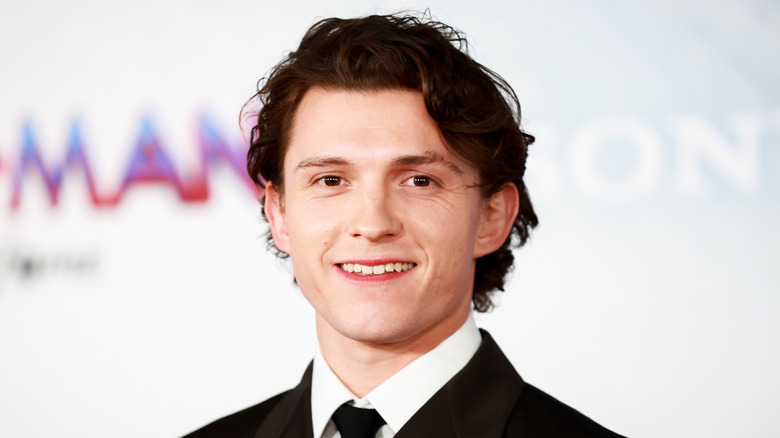 Matt Winkelmeyer/Getty Images
Tom Holland's recent career announcement is fueling theories about his relationship with Zendaya. 
Holland's latest gig has proven that he can portray characters much grittier than Peter Parker, a clumsy, personable teen superhero. In "The Crowded Room," Holland plays the role of Danny Sullivan, a man with mental health issues who's been accused of a gruesome crime, per IMDb. The Apple+ series premieres on June 9. During a round of promo, Holland spoke candidly with Extra about the difficulties spawned from taking this job and why he'll be taking time away from the spotlight. He said, "It was a tough time for sure. We were exploring certain emotions that I have definitely never experienced before, and then on top of that being a producer dealing with the day-to-day kind of problems that come with any film set added that extra level of pressure." 
Holland added, "I really enjoyed it, but then again, the show did break me. There did come a time where I was sort of like, 'I need to have a break.' I disappeared. I went to Mexico for a week and had some time on a beach. And I'm now taking a year off, and that is a result of how difficult this show was." Even though Holland didn't cite his increasingly-public relationship with Zendaya as a factor in his decision, fans of the couple are convinced it's related to their future!
Tom Holland and Zendaya's fans are hearing wedding bells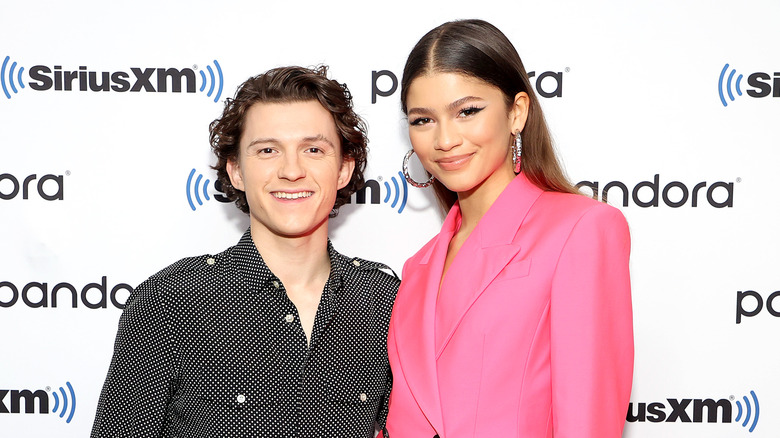 Cindy Ord/Getty Images
Tom Holland's career update may be troubling for his most devoted fans, but he's always struggled with his career path. Nearly a decade ago, Holland almost decided to leave the acting world once he found the himself unmotivated to go through the casting process, according to GQ. "I was auditioning, auditioning, auditioning, and I just hit a bit of a rut. And I think, personally, and this is me being very honest, I had just done a Ron Howard film, and I thought I was dog's bollocks," he said at the time.
However, Holland's impending break has actually excited his fans, who believe that he's setting time aside to spend with Zendaya. But not for just any old reason! Some fans are convinced that Holland and Zendaya are on the verge of taking some serious steps in their relationships. One fan confidently shared their prediction on Twitter, tweeting, "Zendaya and Tom Holland engagement coming soon."  Meanwhile, a more direct fan said, "just found out Tom Holland is taking a year off from acting. boy this better mean you and Zendaya better have a baby."
A third fan tweeted a set of emojis, implying that Zendaya is pregnant. Keeping this trend going, a fourth fan wrote, "Patiently Waiting for the news 'Zendaya is Pregnant.'" Even fans who don't believe the "Euphoria" star is expecting think that Holland's break is related to her. "To focus on Zendaya," tweeted another fan, in response to Holland's break.
Tom Holland and Zendaya once sparked engagement rumors
Kevin Winter/Getty Images
Contrary to what their fans want, Tom Holland and Zendaya have tried super hard to keep their personal relationship personal. However, the couple has recently become slightly more receptive to giving their fans a glimpse into their love through adorable social media exchanges. Recently, Zendaya took to her Instagram stories on Holland's 27th birthday and shared a few photos from her personal collection, per Entertainment Tonight. With that said, they haven't been able to prevent chatter about their relationship trajectory from spreading. 
Near the end of 2022, several popular Twitter accounts fueled rumors that Holland and Zendaya were engaged and considering having a baby, according to Insider. Shortly after, Zendaya's mother, Claire Stoermer, decided to correct the perception surrounding her daughter and her boyfriend. "Clickbait typically refers to the practice of writing sensationalized or misleading headlines in order to attract clicks on a piece of content," read a screenshot that Stoermer posted on her social media account. "It often relies on exaggerating claims or leaving out key information in order to encourage traffic." With that said, Holland did share his desire to start a family a year prior. "I've spent the last six years being so focused on my career," said Holland to People in 2021. "I want to take a break and focus on starting a family and figuring out what I want to do outside of this world." He added, "I love kids. I can't wait to be a dad — I can wait and I will, but I can't wait!" 
Sounds familiar!