Lena Dunham Marks Nine-Month Anniversary Of Hysterectomy With Nude Photos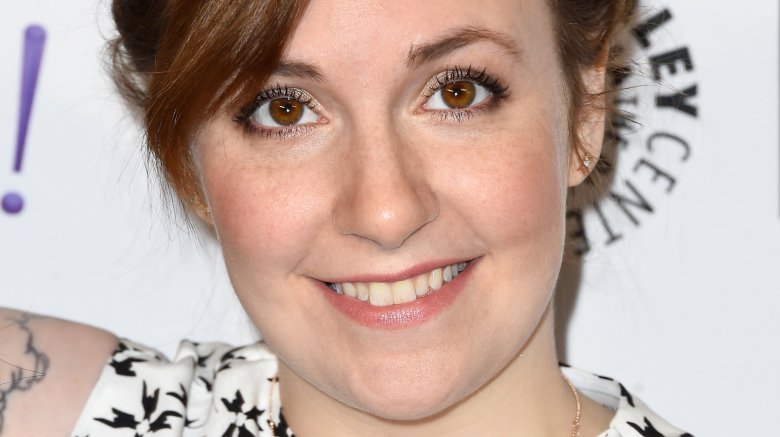 Getty Images
Lena Dunham is sharing a health update with her fans nine months after undergoing a total hysterectomy.
On Wednesday, Aug. 15, 2018, the Girls creator took to Instagram to reflect on the experience, marking the anniversary with three nude snapshots.
"Today is National Leathercraft Day, National Relaxation Day and National Lemon Merengue Pie Day. It's also the 9 month anniversary of my hysterectomy," the 32-year-old writer-actress began her length post. "I've never celebrated the 9 month anniversary of anything and I realized last night why that number feels so funny- I won't ever do it the way I planned to."
Dunham, who shared a body positive message with her 3.1 million followers just last month, continued, "My body is mostly healed and every day I find a new bruise on my heart, but today I offer myself gratitude: from the most pained place, I somehow knew to choose myself. The purest glint of who we are and know we can be is always available to us, calm and true at our center."
As Nicki Swift previously reported, Dunham first revealed that she'd had her uterus and cervix removed late last year in March 2018. In a personal essay penned for Vogue, she explained that the surgery was performed to relieve severe pain associated with her longtime battle with endometriosis, a disorder in which the tissue that is supposed to line a woman's uterus instead grows outside of the organ.
In her recent social media post, the heavily-tattooed TV star went on to connect her latest ink, "RIP Judy," with her highly publicized operation. "My friend Paul named my uterus Judy, and when she was being uppity we called her out, hence the tattoo on my ribs, which hurt like f**k even through the pain meds," she wrote. "Today I give thanks for Judy, for her graceful exit and for this body, which is stronger than I've ever given it credit for. Happy Giving Birth To Myself Day."
We're so glad to hear that Dunham, who famously split from longtime boyfriend Jack Antonoff in January 2018, is feeling healthy, happy, and strong these days. However, she's not the only celeb to recently share a candid health update with fans. Throughout the summer, Modern Family star Sarah Hyland, who suffers from several chronic health problems stemming from her battle with kidney dysplasia, has documented her wellness journey on social media following her hospitalization in mid-June.