Justin Bieber Welcomes Arrival Of Baby Sister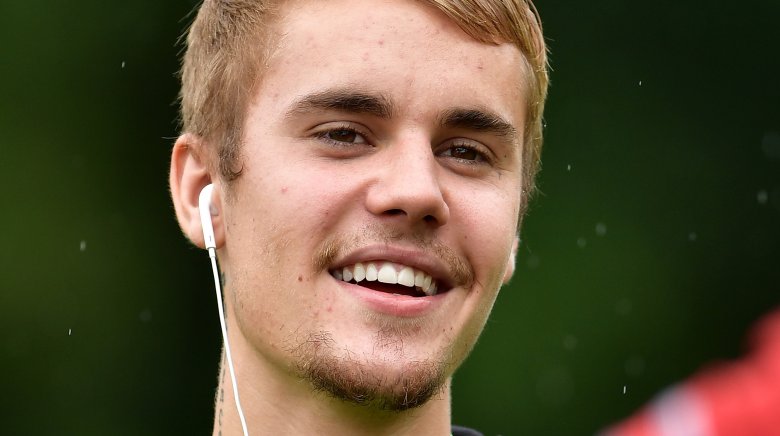 Getty Images
The Bieber family just grew by one! Pop star Justin Bieber's father and stepmom have welcomed a baby girl into the world.
On Thursday, Aug. 16, 2018, Justin Bieber's dear ol' dad, Jeremy Bieber, announced that his wife, Chelsy Rebelo, had given birth to their first child together — a daughter they named Bay. Sharing a photo of himself with Chelsy and their newborn in a hospital on Instagram, the elder Bieber wrote, "We welcomed a healthy baby 'Bay Bieber' born at 830 am."
An hour earlier, Jeremy Bieber had hinted that his wife was in labor by posting a black-and-white picture of himself suiting up in hospital scrubs as he prepared to enter the delivery room. In the caption, he wrote, "Dr Bieber to delivery."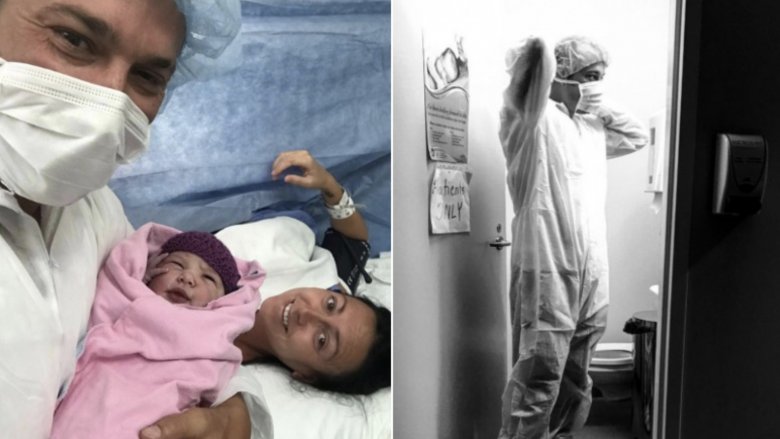 Chelsy gave a better look at her little one when she posted a photo of the infant on her Instagram page, simply captioning the pic with the kiddo's name: "Bay." But Justin Bieber himself may have provided the best photo of his new sibling when he shared an adorable close-up picture of the baby on his own Instagram account. "Meet the newest bieber, my little sister BAY BIEBER," he captioned the pic.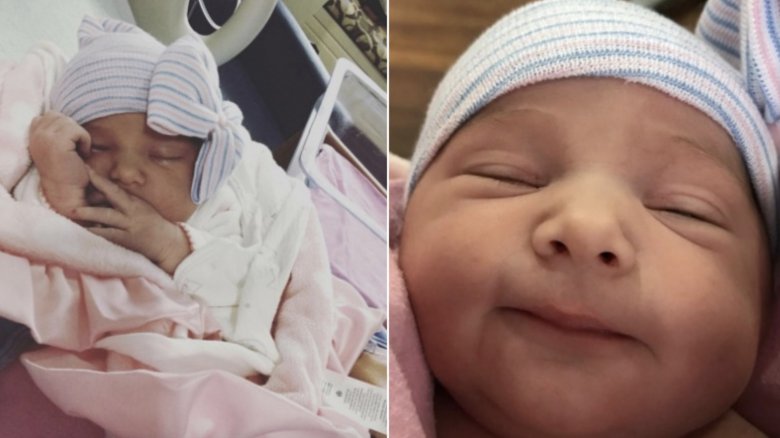 Jeremy Bieber previously married his lady love, Chelsy, in Jamaica on Feb. 19, 2018. His world-famous son attended the ceremony with his ex-girlfriend Selena Gomez. "Justin picked up Selena in a private jet, and they arrived first thing in the morning to Montego Bay," a source told E! News at the time. "They spent the day with Justin's family at a resort catching up and getting ready for Jeremy and Chelsey to get married."
Days later, the "One Less Lonely Girl" singer publicly announced that his dad and Chelsy weren't only celebrating their love for one another but were also preparing to welcome a new member into their family. "Congrats on ur wedding and ur new baby!!" Bieber wrote alongside a photo from his father's big day.
Considering how Bieber is now engaged to model Hailey Baldwin, we suspect that the 24-year-old and his fiancée may be next to welcome a new addition to their family. But, as Nicki Swift previously reported, Bieber and Baldwin have slowed down their wedding planning in order to enjoy their engagement. Still, we can't imagine that it'd take the pair too long to tie the knot and put a bun in the oven.