Actress Asia Argento Reportedly Paid Off Her Own Sexual Assault Accuser Following Harvey Weinstein Claims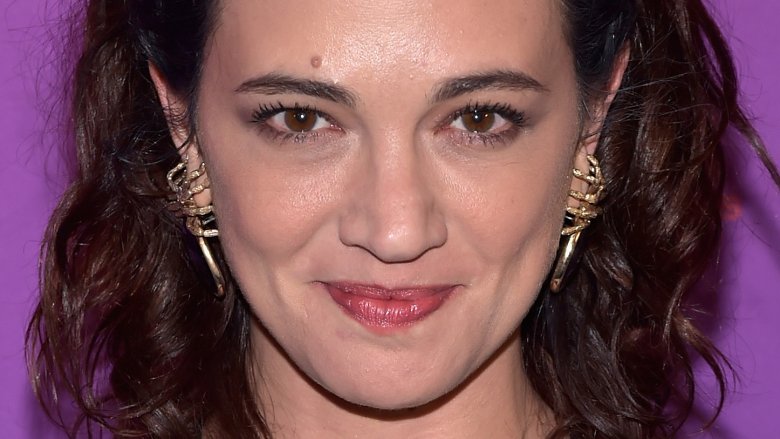 Getty Images
Disturbing allegations made against actress Asia Argento have come to light.
On Sunday, Aug. 19, 2018, The New York Times reported that the #MeToo movement activist allegedly paid off former co-star Jimmy Bennett after he accused her of sexual assault last fall. The claims were made shortly after Argento came forward with allegations against disgraced film producer Harvey Weinstein.
According to legal documents obtained by the publication, the 42-year-old actress reportedly arranged to pay Bennett, 22, a $380,000 settlement in late 2017. Bennett, who'd portrayed Argento's son in 2004's The Heart Is Deceitful Above All Things, claimed that she allegedly gave him alcohol before performing oral sex and having intercourse with him in a California hotel room in May 2013. At the time, Argento would have been 37, while Bennett would have been only 17. Under California state law, the age of consent is 18.
"Happiest day of my life reunion with @jimmymbennett xox," Argento wrote on Instagram on the same day as the alleged incident, captioning a photo of the two together. Posting another snapshot of herself with Bennett, she wrote, "My son my love until I will live @jimmymbennett marina del rey 05.2013."
In his notice of intent to sue, Bennett asked for $3.5 million in damages, citing alleged intentional infliction of emotional distress, lost wages, assault, and battery.
As Nicki Swift previously reported, Argento was one of the first of dozens of women to accuse Weinstein of sexual assault and rape in October 2017, telling The New Yorker that he'd forcibly performed oral sex on her years earlier. Around that time, the Italian actress-director's late boyfriend, Anthony Bourdain, who tragically passed away in early June 2018, publicly expressed his support for her.
At the time of this writing, Argento and Bennett have yet to publicly comment on The New York Times' recent exposé. However, the actress' friend and fellow activist, Rose McGowan, has since spoken out on the matter. "I got to know Asia Argento 10 months ago. Our commonality is the shared pain of being assaulted by Harvey Weinstein. My heart is broken. I will continue my work on behalf of victims everywhere," she tweeted on Monday morning, Aug. 20. The former Charmed star later added, "None of us know the truth of the situation and I'm sure more will be revealed. Be gentle."
After Weinstein's ongoing sexual abuse scandal first broke in October 2017, multiple powerful figures in the entertainment industry — mainly men — have been accused of sexual misconduct.