Anthony Bourdain Offers Support To Girlfriend Asia Argento Following Harvey Weinstein Allegations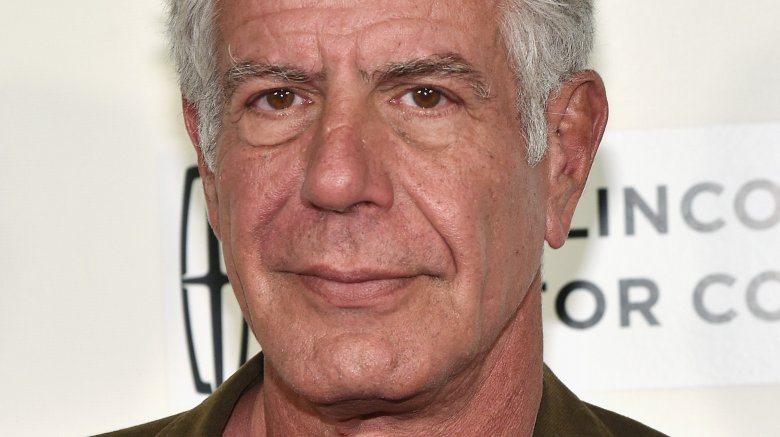 Getty Images
The celebrity chef is speaking up after his girlfriend publicly accused Hollywood producer Harvey Weinstein of rape.
After actress Asia Argento told The New Yorker about Weinstein forcibly performing oral sex on her years earlier, her current boyfriend, Anthony Bourdain, has taken to social media to praise her for her bravery in coming forward.
Sharing a link to the New Yorker article, Bourdain tweeted, "@AsiaArgento I am proud and honored to know you. You just did the hardest thing in the world."
Afterwards he tweeted, "Can we use the word 'rapist' now? #Weinstein."
According to The New Yorker, Argento, then 21 years old, visited the Hôtel du Cap-Eden-Roc on the French Riviera, expecting there to be a party thrown by Miramax. However, when she arrived, she discovered that there was no such event. Instead, she said, she was left alone with Weinstein in a hotel room, where he allegedly changed into a bathrobe and encouraged her to give him a backrub.
Argento said she reluctantly agreed, after which, Weinstein allegedly forced himself on her, performing oral sex on her against her will. She said she initially resisted, telling him to stop, but she eventually "feigned enjoyment," thinking that'd be the only way for the assault to end.
The New Yorker reports that Argento eventually resigned to Weinstein's continued sexual advances, having consensual sexual relations with him over the years. However, Argento said, "I felt I had to," as she'd assumed he'd destroy her career if she did not submit.
Argento said she later used the initial assault as inspiration for her 2001 film Scarlet Diva, in which her character is cornered in a hotel room by a heavy-set producer in a bathrobe who asks for a massage and then tries to assault her. Argento posted a clip of the movie on Twitter on Oct. 10, 2017, which Bourdain retweeted.
As Nicki Swift previously reported, The New York Times published an exposé on Weinstein on Oct. 5, 2017, revealing decades of sexual harassment allegations. Just days later, The New Yorker accused Weinstein of raping three women and assaulting four others.
Weinstein, who has denied any wrongdoing despite admitting that he's seeking help for his behavior, has since been fired from his position at The Weinstein Company.
Several other women have also come forward, opening up about their own personal experiences with the Miramax co-founder, including Gwyneth Paltrow and Angelina Jolie.