Actress Asia Argento Addresses Jimmy Bennett Sexual Assault Allegations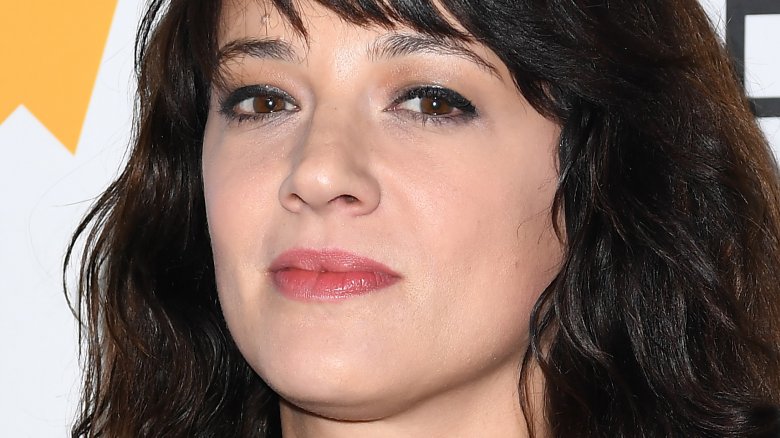 Getty Images
Actress Asia Argento, who's known for her roles in films like xXx and Land of the Dead, had publicly reacted to the allegations of sexual assault brought against her by her former The Heart Is Deceitful Above All Things co-star Jimmy Bennett.
In a statement she gave New York Magazine's Yashar Ali, Argento denied the claims that she'd paid a $380,000 settlement after she'd allegedly given a 17-year-old Bennett alcohol before performing oral sex on him and having intercourse with him. "I am deeply shocked and hurt by having read news that is absolutely false," she said. "I have never had any sexual relationship with Bennett."
Argento continued on, saying that Bennett had contacted her after she'd accused now-disgraced movie producer Harvey Weinstein of sexual assault and when Bennett was allegedly "undergoing severe economic problems." She claimed that Bennett had "taken legal actions against his own family" for money, and, having known Argento's boyfriend to be Anthony Bourdain at the time, Bennett allegedly attempted to gain money from the two of them. Argento said that Bourdain, who has since passed away, gave Bennett the money.
"Anthony was afraid of the possible negative publicity that such person, whom he considered dangerous, could have brought upon us. We decided to deal compassionately with Bennett's demand for help and give it to him," she said. "Anthony personally undertook to help Bennett economically, upon the condition that we would no longer suffer any further intrusions in our life."
Since Bennett's accusations against Argento went public in a New York Times article, Weinstein's lawyer Ben Brafman has condemned the actress for the alleged sexual acts she performed with a minor. "This development reveals a stunning level of hypocrisy by Asia Argento, one of the most vocal catalysts who sought to destroy Harvey Weinstein," Brafman said in a statement obtained by the Daily Mail. "'What is perhaps most egregious, is the timing, which suggests that at the very same time Argento was working on her own secret settlement for the alleged sexual abuse of a minor, she was positioning herself at the forefront of those condemning Mr. Weinstein, despite the fact that her sexual relationship with Mr. Weinstein was between two consenting adults which lasted for more than four years."
At the time of this writing, Bennett has yet to speak out publicly on his own.