Lawyer Pinpoints Why Hunter Biden's Plea Deal Is Painfully Ironic For Donald Trump - Exclusive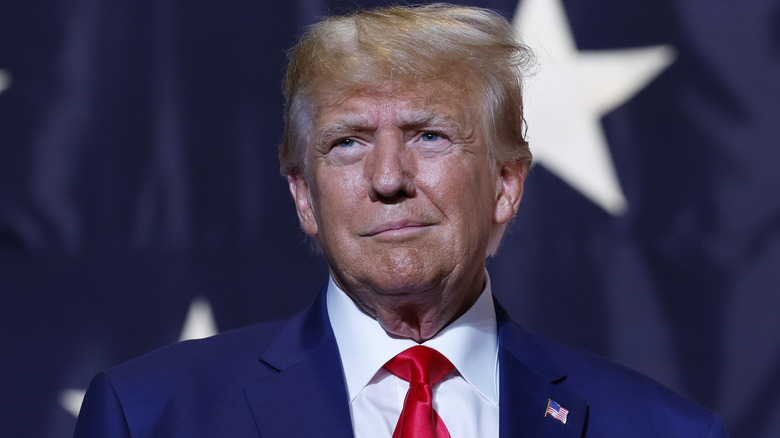 Anna Moneymaker/Getty Images
One name that lives rent-free in Donald Trump's mind and Truth Social is the name of opponent President Joe Biden's son, Hunter Biden. The announcement of Hunter's plea deal on June 20 in his federal court case must sting for Trump, but there's one aspect of the case that a legal expert exclusively explained to Nicki Swift is extra ironic when it comes to the indicted former President.
Court documents acquired by NBC News reveal that Hunter came to a plea deal with the U.S. Attorney of Delaware — the Biden family's home state — that he will plead guilty to his two federal misdemeanor charges of failure to pay taxes in 2017 and 2018 on his over $1.5 million income. 
According to the documents, Hunter allegedly paid off his tax balance of $100,000 later in 2021 but agreed to admit his guilt in court for not paying the full amount those years he was charged. The plea agreement also includes the possibility of dropping his upcoming misdemeanor gun charge for possessing a firearm for a brief period in October 2018 while addicted to a "controlled substance." Although he faced up to 15 years in prison. Hunter's deal includes the U.S. Attorney pushing for probation instead of any potential jail time.
Many GOP lawmakers are lambasting this plea deal, including Trump. A legal expert explained to Nicki Swift why it's pretty ironic for the former President to speak against this prosecutor's deal with Hunter.
Who appointed David Weiss to U.S. Attorney of Delaware?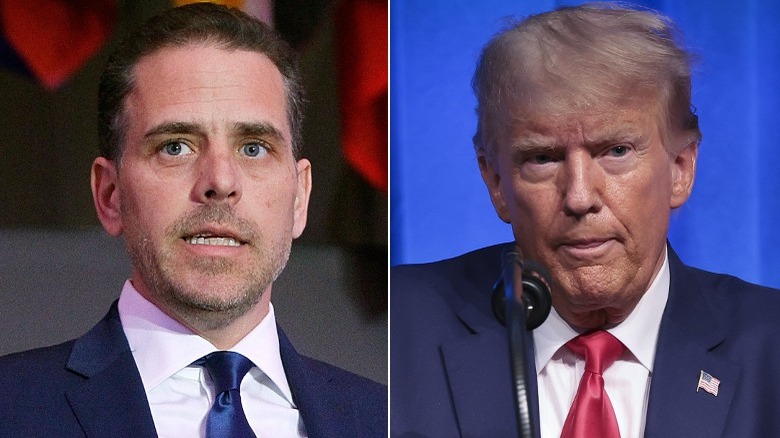 Paul Morigi & Win Mcnamee/Getty
With the news of Hunter Biden's agreement, Donald Trump took to his Truth Social (via USA Today), calling the Department of Justice "corrupt" and "broken" for giving the President's son "a mere 'traffic ticket.'" 
Former federal prosecutor Neama Rahmani, president of the LA-based West Coast Trial Lawyers, spoke exclusively to Nicki Swift to explain that Trump was the one who appointed the prosecutor in Biden's case. That's right, the U.S. Attorney of Delaware, David Weiss, was a Trump-era appointee confirmed by the Senate in 2018. "[U.S. Attorney General Merrick Garland] let Weiss continue the investigation because it started while Trump was in office," Rahmani explained to Nicki Swift about the potential conflict of interest. "And I think that was the right call."
Prosecutor Rahmani furthered that Hunter's agreement to a guilty plea isn't unusual. "In a case like this, it sounds like he'll repay these taxes, and it's not surprising that it's resolved with a misdemeanor even though there are very few federal misdemeanors," the attorney analyzed. "I'm sure Republicans will think he is getting a pass but the prosecutor on this case was appointed by Trump."