Mel B Seeks Treatment At Rehab For PTSD After Reaching A 'Crisis Point'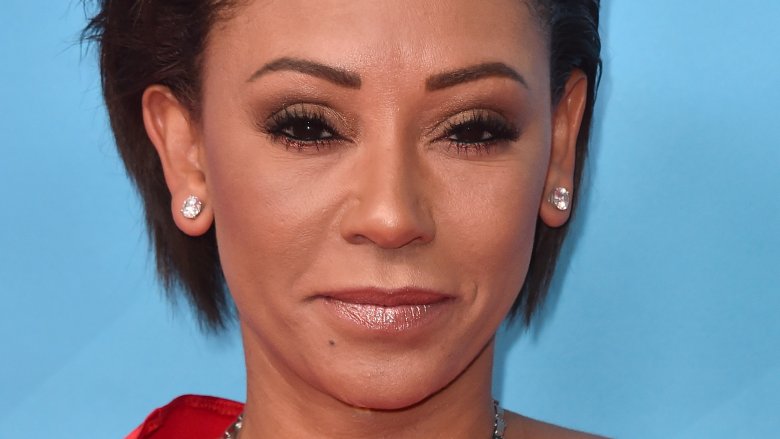 Getty Images
Spice Girl and America's Got Talent judge Melanie "Mel B" Brown is heading to a treatment facility to deal with some issues.
Brown released a statement to The Sun on Sunday and revealed her plans to enter rehab in the United Kingdom for post-traumatic stress disorder (PTSD) as well as for alcohol abuse and for sex issues. "The past six months have been incredibly difficult for me," she shared. Noting that she'd been working on her book, Brutally Honest, Brown said that the process had been "unbelievably traumatic."
She explained that she finds it difficult to cope with her emotions, stating, "Sometimes it is too hard to cope with all the emotions I feel. But the problem has never been about sex or alcohol — it is underneath all that." The singer continued, "I am fully aware I have been at a crisis point. No one knows myself better than I do – but I am dealing with it. 
One of Brown's alleged friends Rusty Updegraff also shed some insight into her troubles, telling The Sun, "She is drinking every day that she isn't working. Her sexual appetite is out of control."
Brown noted that she's been "financially battered" since her split from husband Stephen Belafonte, who she'd accused of physical and verbal abuse. As Nicki Swift previously reported, Brown and Belafonte, who share daughter Madison together, finalized their divorce in December 2017, with Brown agreeing to pay her ex $15,000 a month in spousal support until 2020 and Belafonte ordered to destroy any "compromising videos" of her.
As part of her treatment, Brown, who said she wants to better herself for her children, has already begun a "pioneering psychotherapy" called Eye Movement Desensitisation and Reprocessing, or EMDR. Brown said that — so far — the treatment has helped her PTSD.
Following her statement to The Sun, Brown's mother, Andrea, tweeted out praise for her daughter for opening up about her struggles and seeking help from professionals. "I'm so proud of my daughter," she wrote, in part. "She has the courage to face her demons head on and deal with them."