John Goodman Reveals He Went Through A 'Very Depressed' Period After Roseanne Cancellation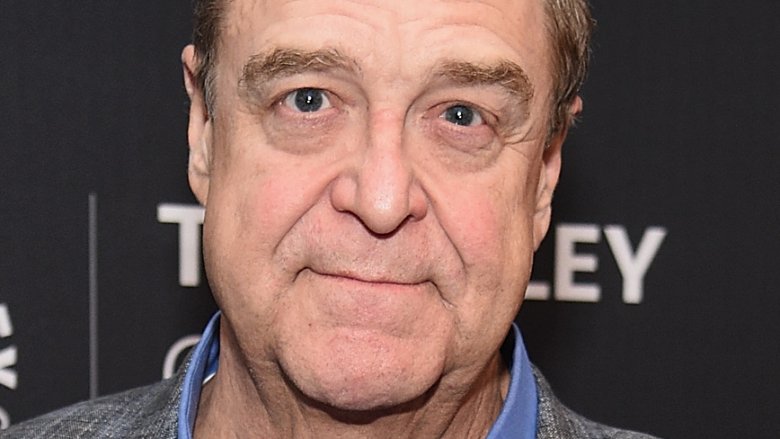 Getty Images
Actor John Goodman, who played Dan Conner in the series Roseanne, just opened up about the show's abrupt cancellation after his co-star Roseanne Barr's racist tweets.
Speaking with The Times, Goodman revealed that he was "broken-hearted" after the popular reboot ended in May 2018 (via Us Weekly). However, he intended to just "let it go," as a TV series' end is nothing new in the entertainment business. Still, Roseanne's cancellation affected him. "But I went through a period, about a month, where I was very depressed," he shared. "I'm a depressive anyway, so any excuse that I can get to lower myself, I will. But that had a great deal to do with it, more than I wanted to admit."
Addressing Barr's tweet that sparked the series' cancellation, in which she likened former White House aide Valerie Jarrett as the offspring of the Muslim Brotherhood and Planet of the Apes, Goodman said, "I was surprised. I'll put it this way, I was surprised at the response. And that's probably all I should say about it." Defending his longtime co-star, he added, "I know, I know, for a fact that she's not a racist."
After Roseanne was canceled, ABC quickly made plans for a reboot called The Conners, keeping the cast that viewers loved tuning in to see while also cutting ties to she show's star and creator, Roseanne Barr. As Us Weekly reported, Barr signed off on an agreement that allowed the network to go ahead with The Conners. "I regret the circumstances that have caused me to be removed from Roseanne," she said at the time. "I agreed to the settlement in order that 200 jobs of beloved cast and crew could be saved, and I wish the best for everyone involved."
It's not yet clear just how the series will address Barr's absence, but Goodman shared his theory with how the reboot will open in his interview with The Times. "It's an unknown. I guess he'll be mopey and sad because his wife's dead," he said.
Well, that would certainly seem to be the easiest way to write Barr's character out of the show. But we'll all just have to wait to find out until the series premieres at 8 p.m. on Tuesday, Oct. 16 (via CNN).