Everything We Know About The Roseanne Spin-Off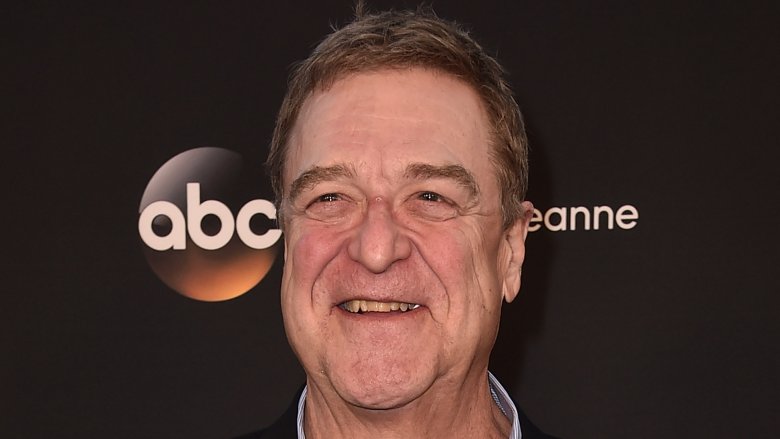 Getty Images
Roseanne made television history when its reboot debuted to phenomenally large ratings, and finished the 2018-19 season as the No. 2 scripted show on television. Conventional wisdom attributed its popularity to not just nostalgia, but to the notion that it resonated with people whose lives are not often depicted on TV: Midwestern, working class, conservative folks.
And then Roseanne made history again ... when it all fell apart. Early in the morning of May 29, 2018, star Roseanne Barr posted a racially-charged tweet comparing former President Obama adviser Valerie Jarrett to an ape and suggesting ties to a possible terrorist organization. ABC acted quickly and canceled Roseanne just a few hours later.
That made for one of the most sudden cancellations in TV history, but ABC reversed course a bit on June 21, 2018. The network announced that it had picked up a new show for the fall of 2018 called The Conners. In other words, it's Roseanne without actress Roseanne Barr or her character, Roseanne Conner. Here's everything we know about how this spin-off came together, and what it's going to look like.
It was set into motion quickly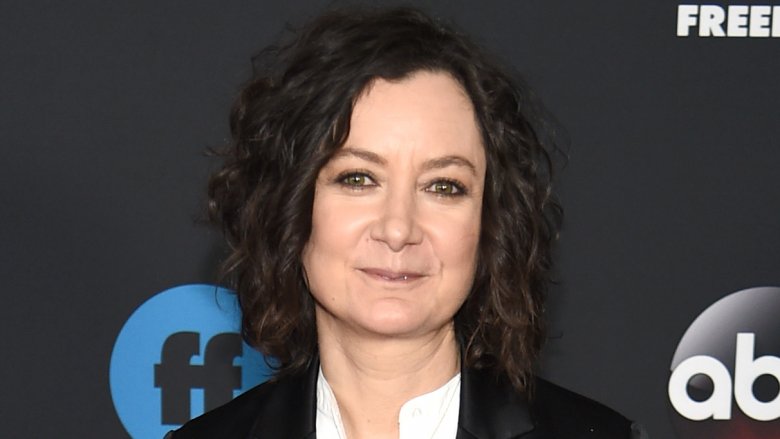 Getty Images
Almost immediately after Roseanne got the boot amid a flood of celebrity backlash, the show's remaining leaders got to work on how to bring the show back ... and save their jobs and the jobs of so many other cast and crew members.
Variety reported that showrunner Bruce Helford, executive producer Tom Werner, and executive producer/cast member Sara Gilbert met with ABC's president of entertainment, Channing Dungey, to discuss possible ways to move forward. Their pitch: Roseanne, but without Roseanne Barr and Roseanne Conner and with the rest of the family living their lives in the wake of the matriarch's still-not-totally-explained sudden absence. ABC was reportedly "enthusiastic" about the idea, so long as Barr didn't make any money from the new show.
The Conners: the same, but different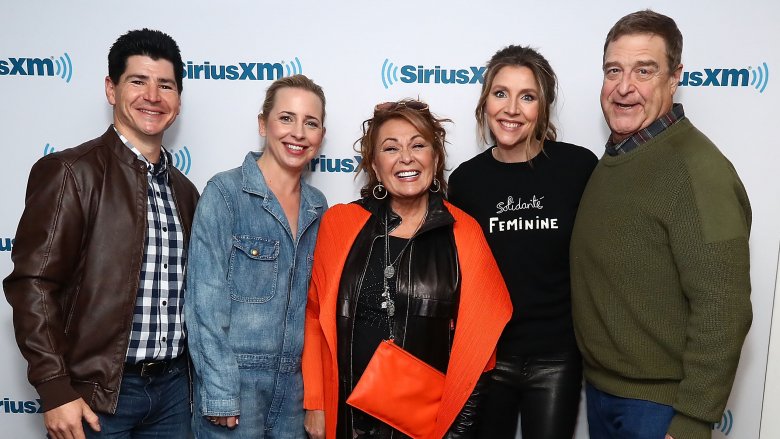 Getty Images
According to The Hollywood Reporter, The Conners locked in a ten-episode, straight-to-series order from ABC — no test or "pilot" episode necessary. The show will continue to explore the themes that the Roseanne reboot introduced and focus on the lives of the Conner family, particularly after some major life changes, including stuff like parenthood, money troubles, aging, and issues facing working-class Americans.
In a joint statement, the cast (led by Sara Gilbert and John Goodman) said it's business as usual. "We are grateful to have reached this agreement to keep our team working as we continue to explore stories of the Conner family."
How will they get rid of Roseanne Conner?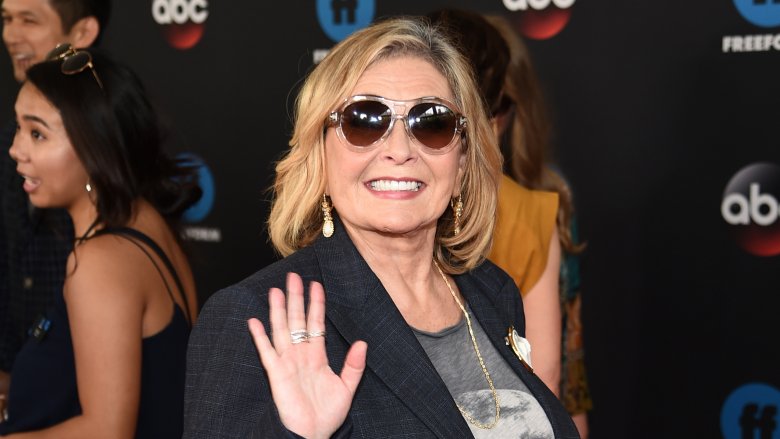 Getty Images
What remains to be seen — and which will likely be a well-guarded secret until The Conners debuts on ABC in the fall of 2018 — is exactly how Roseanne Conner will make her exit. Since Roseanne Barr is persona non grata at ABC and on the set of her former show, the circumstances will likely occur off-screen and just be talked about or mentioned by other characters. How will Roseanne go away?
The obvious and probably most likely option: Writers will kill off Conner. While they could go for something shocking and out-of-the-blue, the Roseanne reboot may have inadvertently laid the groundwork for its star's potential death. In the reboot, she was fighting an opioid addiction after taking painkillers for a persistent knee problem, and at one point remarked that if she underwent knee surgery, she worried she wouldn't wake up from the anesthesia. So that's one idea.
How will they get rid of Roseanne Barr?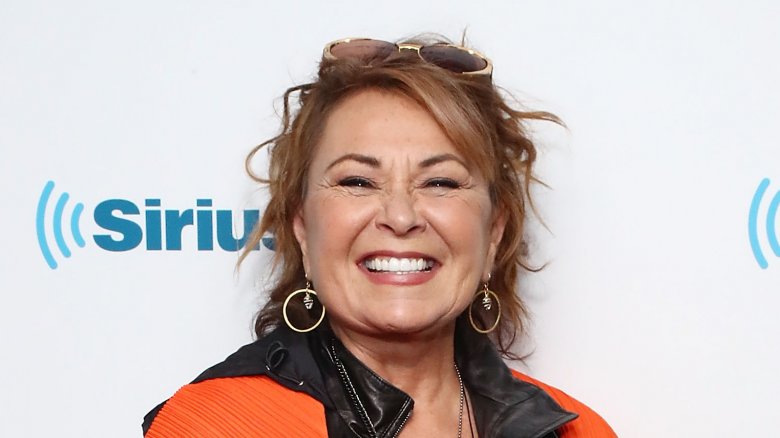 Getty Images
Getting Roseanne Barr out of Roseanne made for the trickiest part of rebooting the revival. Barr has deep creative and financial ties to the show — it was based on her real life and her 1980s stand-up comedy routines. 
Producers had to negotiate with ABC to ensure that Barr made little to no money off The Conners, but that's not so simple. According to The Hollywood Reporter, the actress will retain the rights to the Roseanne Conner character and would earn money on any future spin-off or reboots of Roseanne or The Conners. During negotiations for this new show, Variety said Roseanne/The Conners executive producer Tom Werner personally asked Barr to walk away with as few rights as possible so as to get The Conners going and thus save the jobs of all those laid-off Roseanne cast and crew members. However, because of her long involvement with all iterations of Roseanne, Barr will be credited as an executive producer on The Conners because of Writers Guild of America rules.
Who's coming back?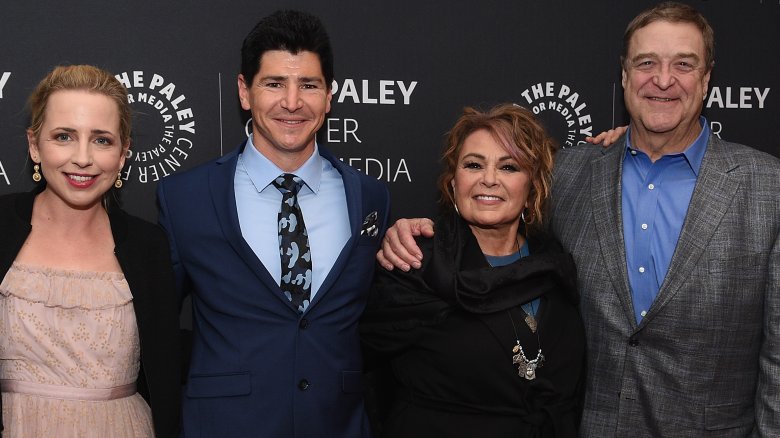 Getty Images
At the time that ABC announced The Conners, the network also announced that every main member of the cast, meaning those from the original Roseanne who were part of the reboot, had signed steadfast talent deals to ensure their participation. That means John Goodman (Dan), Laurie Metcalf (Jackie), Sara Gilbert (Darlene), Lecy Goranson (Becky), and Michael Fishman (D.J.) will all be seen on The Conners. Younger and newer cast members Emma Kenney (Harris), Ames McNamara (Mark), and Jayden Rey (Mary) are reportedly finalizing their contracts.
While most of the cast of Roseanne has signed on for The Conners, the show's creative braintrust looks to have been salvaged intact and brought on board, too. Executive producers Tom Werner and Sara Gilbert will continue with those posts, as will showrunner Bruce Helford. However, as of press time, former consulting producer and stand-up comedian Wanda Sykes won't be back to help with scripts. 
It's 30 years in the making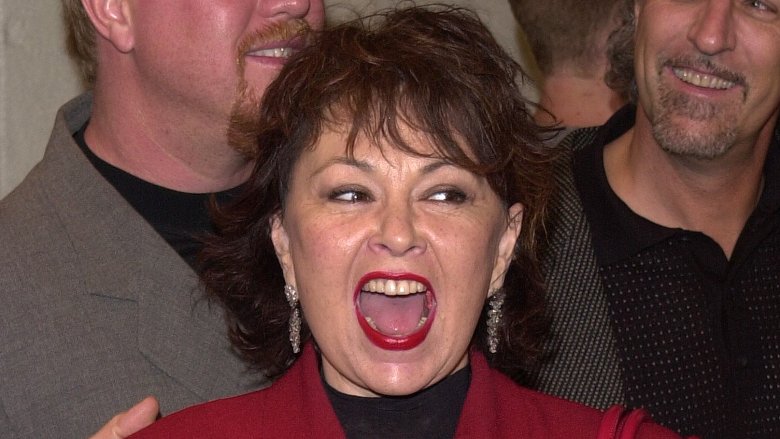 Getty Images
During the first season of the original Roseanne, Roseanne Barr clashed with the show's initial creator, head writer, and co-executive producer Matt Williams. He wanted the show to be more of an ensemble piece, while she thought it should be more of a direct presentation of her personality and a distillation of her "domestic goddess" comedy act. In December 1988, just a few months into production with only 13 episodes in the can, Barr threatened to quit Roseanne if Williams wasn't fired. 
Barr won and Williams was shown the door, but a source who worked on Roseanne told the Los Angeles Times that the powers-that-be almost sided with Williams. Evidently, Barr was a terror on set. She would reportedly lock herself in her dressing room, unleash angry tirades on set, or flee the studio if she got really upset. Producers and writers supposedly started planning for Roseanne minus Roseanne, with the idea to make it into a star vehicle for John Goodman.
Rebooting Roseanne wasn't ABC's only option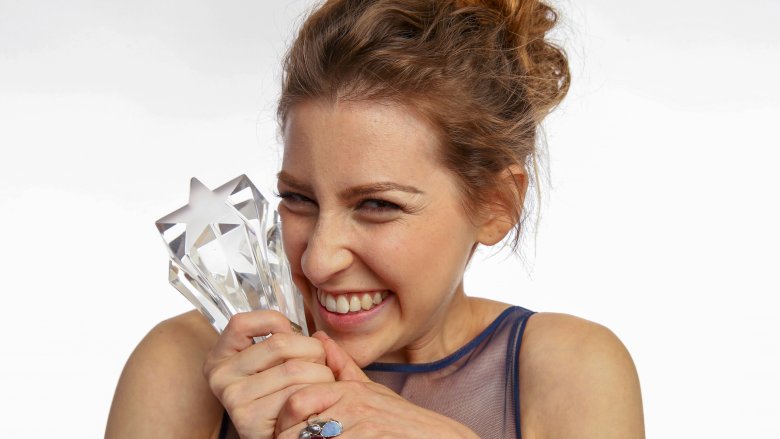 Getty Images
Roseanne was canceled on a Tuesday, and ABC went so far as to scrap a regularly-scheduled rerun set to air that night. Instead, it aired an old episode of The Middle, an economic anxiety-laced, Midwestern-set family sitcom similar to Roseanne in many ways. Soon after the end of Roseanne, ABC reportedly considered a permanent Middle-type replacement: a spinoff about breakout character and relentless optimist Sue Heck (Eden Her).
Since it might have taken a while to get a whole new show up and running by the fall, Deadline reported that ABC went back to its pile of already-shot-and-rejected pilots that hadn't won a slot on the fall schedule. Among them: a blended family comedy called Steps, starring Ginnifer Goodwin (Once Upon a Time), and a workplace comedy called How May We Hate You, set at a high-end resort and starring Kat Dennings. Ultimately, ABC attempted to right the ship by replacing Roseanne with The Conners.
They did it all for you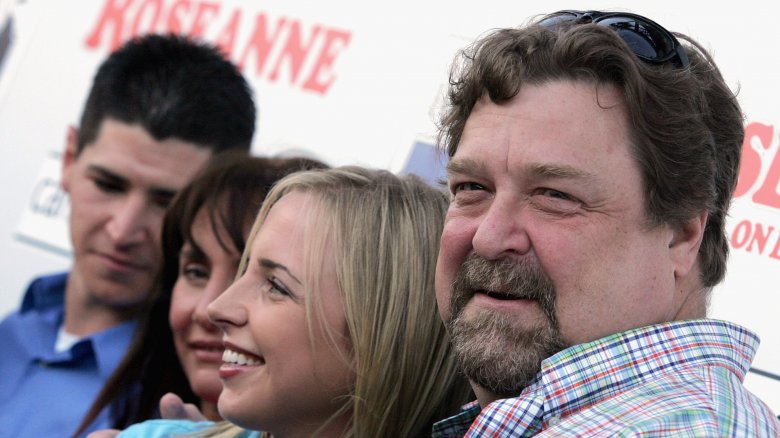 Getty Images
There are plenty of reasons why (almost) everyone who had anything to do with Roseanne wanted the show to continue in some way. First off, the show's huge ratings made it a very profitable endeavor for ABC. Also, the series maintained a certain cultural significance and resonated with millions of viewers. "We have received a tremendous amount of support from fans of our show, and it's clear that these characters not only have a place in our hearts, but in the hearts and homes of our audience," John Goodman, Laurie Metcalf, Sara Gilbert, Lecy Goranson and Michael Fishman said in a joint statement released by ABC.
Roseanne Barr had her own reasons to walk away — and to walk away under the terms provided. She released a statement (via the Daily Beast) timed to sync up with ABC's announcement of The Conners. "I regret the circumstances that have cause me to be removed from Roseanne," she said. "I agreed to the settlement in order that 200 jobs of beloved cast and crew could be saved."