Stephen Colbert Opens Up About Struggle With Anxiety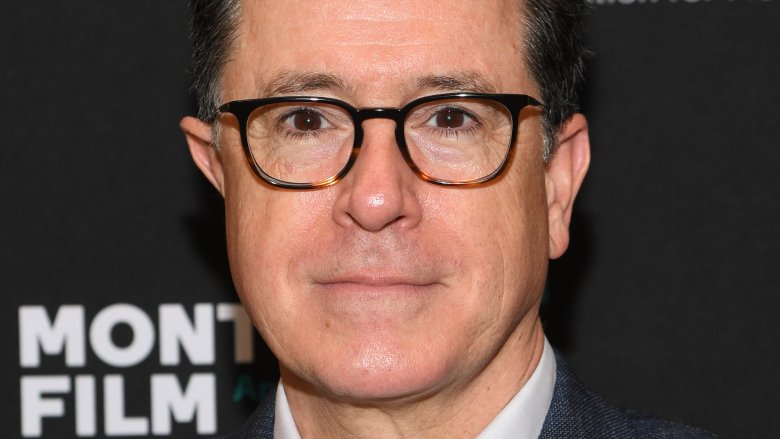 Getty Images
Late-night host Stephen Colbert is opening up about his mental health struggle.
During an interview with Rolling Stone magazine, published on Wednesday, Aug. 29, 2018, the Daily Show alum revealed how he learned to cope with his longtime battle with severe anxiety.
"I needed to be medicated when I was younger to deal with my anxiety that I had thrown my life away by attempting to do something that so few people actually get away with, or succeed at," Colbert told the publication, revealing that he'd suffered from panic attacks and "a bit of a nervous breakdown" after marrying his wife, Evelyn, in 1993. At the time, he was performing improv comedy with the Second City in Chicago, Ill. "My wife would go off to work and she'd come home — because I worked at night — and I'd be walking around the couch. And she's like, 'How was your day?' And I'd say, 'You're looking at it.'"
The Late Show host said he was prescribed Xanax at the time, but stopped taking it shortly after. "I went, 'This isn't helping.' So I just suffered through it," Colbert went on. "I'd sometimes hold the bottle, to go like, 'I could stop this feeling if I wanted, but I'm not going to. Because I know if I stop the feeling, somehow I'm not working through it, like I have got to go through the tunnel with the spiders in it.'"
The 54-year-old comedian eventually realized that while he'd "crumble into a ball" when offstage, he always felt fine when performing — which became his coping mechanism. "Creating something is what helped me from just spinning apart like an unweighted flywheel," Colbert explained. "And I haven't stopped since. Even when I was a writer I always had to be in front of a camera a little bit. I have to perform."
Colbert isn't the only celeb to open up about their battle with mental illness in recent months. As Nicki Swift previously reported, pop star Katy Perry revealed in mid-July 2018 that she suffered from "situational depression" after her last record, Witness, was met with mixed reception in 2017. Meanwhile, pop music icon Janet Jackson candidly discussed her lifelong struggle with depression in an essay written for Essence magazine earlier this summer.