Janet Jackson Opens Up About Her Battle With Depression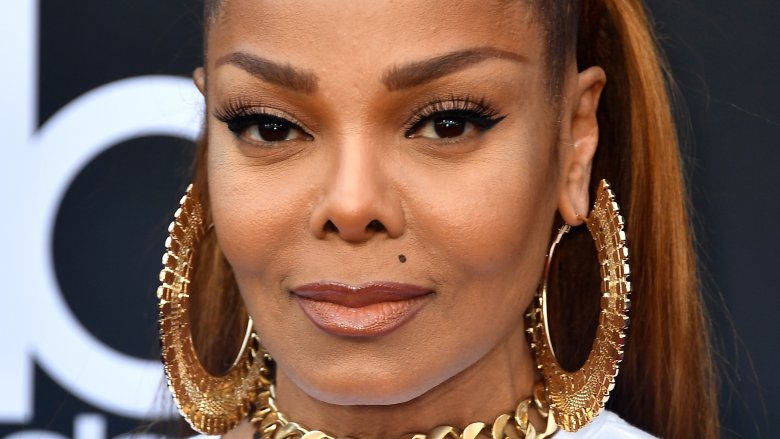 Getty Images
Janet Jackson is opening up about her struggle with mental illness.
On Wednesday, June 20, 2018, the "Control" singer revealed how she overcame her lifelong battle with depression in a candid essay about finding happiness, which she penned for the July/August issue of Essence magazine.
"The struggle was intense," Jackson, 52, wrote to her fans (via Good Morning America), explaining that her "low self-esteem" may have been "rooted in childhood feelings of inferiority" and "failing to meet impossibly high standards." She continued, "And of course there are always the societal issues of racism and sexism. Put it all together and depression is a tenacious and scary condition." 
However, the pop music icon went on to write that she'd "found [her] way through it" following the birth of her first child. As Nicki Swift previously reported, she'd welcomed her son, Eissa, with her then-husband, Wissam Al Mana, in January 2017. "The height of happiness is holding my baby son in my arms and hearing him coo," Jackson continued her essay, adding that she's also found strength and inspiration in her faith. "During those sacred times, happiness is everywhere."
We're so glad to hear Jackson is doing better these days, particularly since her custody battle with Al Mana has been making headlines lately. Earlier this month, the singer reportedly called the police to check on the welfare of their 1-year-old son while he was staying with her estranged ex in Malibu, Calif. Authorities responding to the call left the scene after determining that Eissa was thankfully okay.
Jackson, who will receive the Impact Award at the 2018 Radio Disney Awards this weekend, is not the only member of her family to open up about their struggles with mental health. Her niece and Michael Jackson's daughter, Paris, previously attributed her "multiple" suicide attempts to "self-hatred" and "low self-esteem" during an interview with Rolling Stone in 2017. Following one highly publicized attempt when she was 15, the model received treatment at a residential therapy program in Utah. "It was great for me," she told the magazine. "I'm a completely different person."