Singer Gladys Knight Shares She Suffers From 'Same Disease' As Aretha Franklin
Getty Images
Gladys Knight, known as the Empress of Soul, just announced that she's suffering from the same disease that the late soul singer Aretha Franklin had battled.
Before attending Franklin's funeral on Friday, Aug. 31, 2018, Knight spoke with Detroit TV station WDIV-TV and opened up about her health while recalling her last interaction with the Queen of Soul. "The last time I talked to her, we were at the same hotel and we didn't know it. But I know her crew and family, she knows my crew and family," Knight shared, as reported by Us Weekly. "Aretha said, 'Get down here,' so I went down. ... We just got to talking, and at that time we shared the fact that we had the same disease."
Following Knight's admission, many media outlets, including The Hollywood Reporter, reported that the "Midnight Train to Georgia" singer had revealed that she'd been diagnosed with pancreatic cancer — the disease that led to Franklin's death on Aug. 16. However, a spokesperson for Knight told the Detroit Free Press that Knight did not have pancreatic cancer, saying, "She's healthy. Someone must have misinterpreted."
At the time of this writing, it's unclear just what disease Knight may have been referring to.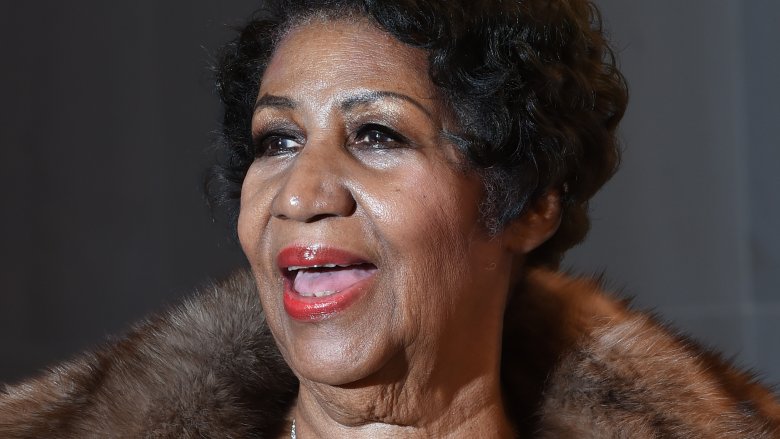 Knight had previously discussed Franklin's poor health while at a gala for the USTA Foundation on Aug. 27. "I miss her, but I didn't want her to suffer. I really didn't," she said at the time. "She knew it was a disease that would take her out, and she just kept on doing what she does best. So Aretha, safe journey."
As Nicki Swift had reported, many of Aretha Franklin's fans mourned the loss of the iconic singer by attending a public viewing of her body at the Charles H. Wright Museum of African American History in Detroit, Mich. on Tuesday, Aug. 28 and Wednesday, Aug. 29. Franklin's loved ones and celebrity entertainers, including pop star Ariana Grande and country music icon Faith Hill, later gathered for her funeral on Aug. 31.