Roseanne Barr Says She'll Move To Israel When Roseanne Spinoff The Conners Premieres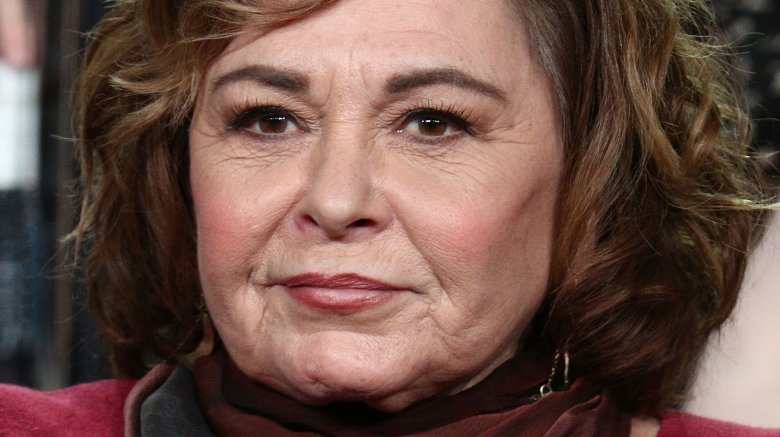 Getty Images
Don't expect comedian Roseanne Barr to be around when the Roseanne spinoff, The Conners, premieres this fall.
While speaking on an episode of the Rabbi Shmuley Podcast that was released on Saturday, Sept. 1, 2018, Barr revealed that she plans to move to Israel when the series hits the air. "I have an opportunity to go to Israel for a few months and study with my favorite teachers over there, and that's where I'm going to go and probably move somewhere there and study with my favorite teachers," she shared (via The Hollywood Reporter). "I have saved a few pennies and I'm so lucky that I can go ... and study with any rabbi who I can ask to teach me. And it's my great, great joy and privilege to be a Jewish woman."
As Nicki Swift previously reported, Roseanne was canceled after Barr posted a racist tweet online about former White House aide Valerie Jarrett, a black woman whom Barr called a combination of the Muslim brotherhood and Planet of the Apes. Soon after, Barr attributed her words to "Ambien tweeting."
ABC, the network behind Roseanne, later developed a spinoff that could continue the story that Roseanne had started without Barr or her character. Barr gave up her rights to the show, which she had co-created, so that "200 jobs of beloved cast and crew could be saved."
Regarding the new series, Barr told the Rabbi Shmuley Podcast that she's going to keep her distance from the spinoff. "I'm not going to curse it or bless it. I'm staying neutral," she said. "I'm staying away from it, not wishing bad on anyone, and I don't wish good for my enemies."
Barr, who said she's working on a new sitcom, shared that she'll be focusing on staying creative — for her own well-being. "That's what I gotta do. I have some mental health issues of depression and stuff. I got to stay in the middle or I'll go dark, and I don't want to go dark again," Barr explained, joking, "I've done it. After all, I was married to Tom Arnold!"
The Conners is scheduled to premiere on ABC on Tuesday, October 16 at 8 p.m. ET.