This Is Why Aretha Franklin Didn't Have A Will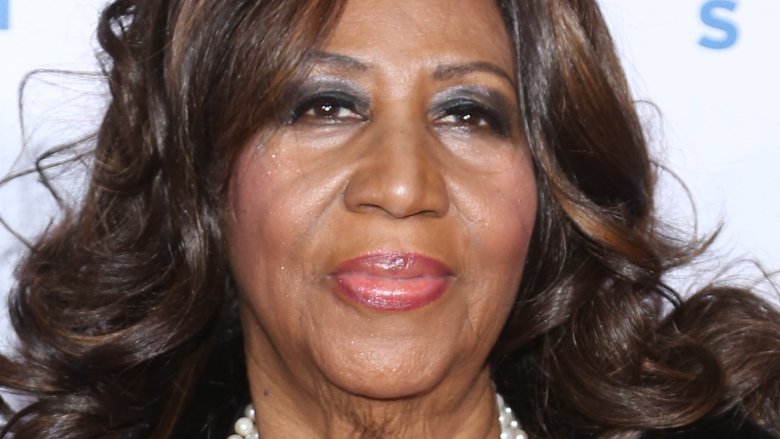 Getty Images
Aretha Franklin, the late Queen of Soul, reportedly didn't have a will at the time of her passing, despite being terminally ill.
According to the Associated Press, the "I Say a Little Prayer" singer never made a will or even a living trust. So now Franklin's family, including her four sons, must determine just how much money and valuable belongings she had and figure out how to fairly distribute what Franklin left behind.
AP notes that at least one of Franklin's longtime attorneys, Don Wilson, had repeatedly urged her to create a will for years, but she apparently didn't heed his advice — or, rather, she just never made it a priority. "I tried to convince her that she should do not just a will but a trust while she was still alive," shared Wilson, who worked as Franklin's lawyer for 28 years. "She never told me, 'No, I don't want to do one.' She understood the need. It just didn't seem to be something she got around to."
Given how daunting and how depressing a task like the creation of a will and trust can be, we can understand why Franklin, who's thought to have had tens of millions of dollars, may have put off drafting those legal documents. "People don't like to face their own mortality," lawyer Laura Zwicker explained to AP. "I had a client who had a $70 million real estate portfolio who had had end-stage diabetes. He had plenty of conversations with me about estate planning but would not sign the documents."
Still, as TMZ reported, it's surprising that Franklin wouldn't make it a point to have a will, as her oldest son, Clarence, has special needs and will reportedly require financial support throughout his entire life.
Franklin's sons — Clarence Franklin, Edward Franklin, Kecalf Franklin, and Ted White Jr. — will likely split the late singer's assets equally, as is typical under Michigan law when no will has been made. One of Franklin's nieces, Sabrina Owens, will serve as executor, as reported by AOL. Judge Jennifer Callaghan will oversee the case.
Franklin's many assets include ownership of the songs she wrote (but not the tracks someone else penned like her hit "Respect," which was written by Otis Redding) and properties in Detroit, Mich. worth at least $2 million, though they reportedly may have a higher market value. Attorney Kenneth Abdo, who works in probate law, told AP that the IRS will likely conduct an audit of all of Franklin's properties before taking any taxes owed.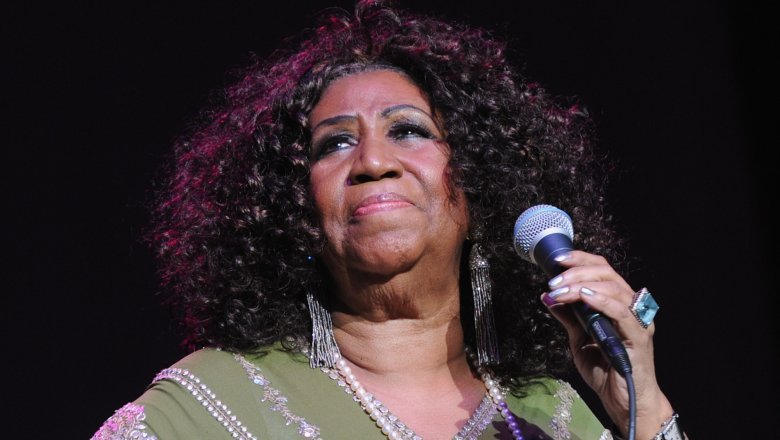 As Nicki Swift previously reported, Aretha Franklin passed away in her home in Detroit on Aug. 16, 2018, following a battle with pancreatic cancer. She was 76 years old. "We have lost the matriarch and rock of our family," her family said in a statement shortly after her death. "The love she had for her children, grandchildren, nieces, nephews, and cousins knew no bounds."
Fans were later able to mourn the loss of the music legend by attending a public viewing of her body at the Charles H. Wright Museum of African American History in Detroit on Aug. 28 and 29. Franklin's life was later remembered at her funeral on Aug. 31, which was invite-only but was also livestreamed for the public. Many artists, including pop star Ariana Grande, singer Jennifer Hudson, legend Stevie Wonder, and country crooner Faith Hill, performed at the event, while other well-known people like former president Bill Clinton, music producer Smokey Robinson, and Reverend Jesse Jackson delivered speeches.
Aretha Franklin's friend Ron Moten also spoke at the late singer's funeral, and he gave her sons advice for the future, given how they're set to inherit a large sum of money and valuables (Celebritynetworth.com estimates that Franklin's net worth was about $80 million). "Remember your family, and friends that have been with you for years," the businessman said (via AP). "Because you are about to meet a lot of people who will now want to be your new best friend."
He continued, "You will also meet some people that will have the best investments in the world for you. My advice? Go slow, be careful and be smart."
Not bad advice.