The Cranberries' Dolores O'Riordan's Cause Of Death Revealed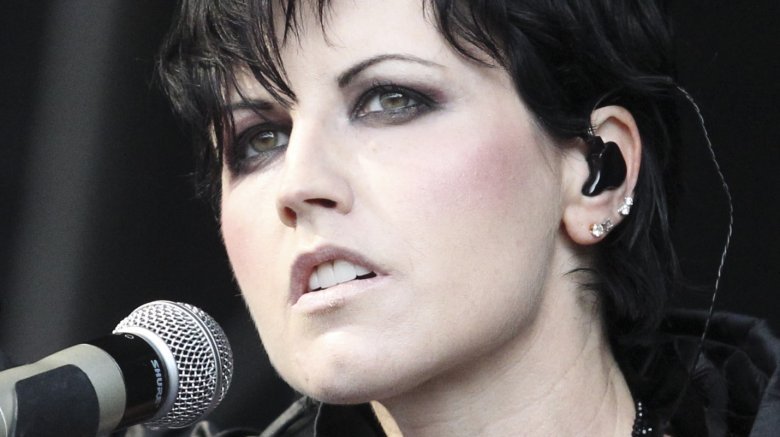 Getty Images
New details have emerged surrounding the untimely passing of Dolores O'Riordan, the late lead singer of The Cranberries, earlier this year.
On Thursday, Sept. 6, 2018, the Associated Press confirmed the beloved musician's cause of death following an inquest hearing into the matter. As a police officer revealed to the Westminster Coroner's Court, O'Riordan died of an accidental drowning in a London hotel bathtub as a result of alcohol intoxication. 
"There's no evidence that this was anything other than an accident," Coroner Shirley Radcliffe told The Guardian. "There was no intention, this seems to be solely a tragic accident."
As the publication noted, O'Riordan, who'd faced a longtime struggle with bipolar disorder and bouts of excessive drinking, didn't leave a note behind and there were no signs of self-harm when she was found. However, prescription medication, including lorazepam to treat her anxiety, a bottle of champagne, and five empty miniature bottles of alcohol were found in her hotel room. Additionally, the Irish rock star's blood alcohol level was said the have been four times the legal driving limit.
Following these reports, O'Riordan's bandmates, Noel Hogan, Mike Hogan, and Fergal Lawle, took to Twitter with a statement on Thursday, which would have been the late singer's 47th birthday. "Today we continue to struggle to come to terms with what happened," they wrote in part, before offering their condolences to her family and thanking their devoted fan base for their ongoing support. The statement continued, "Dolores will live on eternally in her music. To see how much of a positive impact she had on people's lives has been a source of great comfort to us."
As Nicki Swift previously reported, O'Riordan passed away on Jan. 15, 2018, while staying at a hotel in London, where she'd been working on a short recording session. She was 46 years old. O'Riordan, who was later laid to rest in her hometown of Ballybricken, County Limerick, rose to fame with the Irish band The Cranberries in the '90s. The group is best known for their hit songs "Zombie" and "Linger."
She is survived by her mother, Eileen; sister Angela; brothers Terence, Brendan, Donal, Joseph, and PJ; and children, Taylor, Molly, and Dakota, whom she shares with ex-husband Don Burton.
Our thoughts remain with O'Riordan's loved ones during this difficult time.
If you or someone you know is struggling with substance abuse, please call the Substance Abuse and Mental Health Administration's 24/7 National Helpline at 1-800-662-HELP.