Rapper Post Malone Involved In West Hollywood Car Crash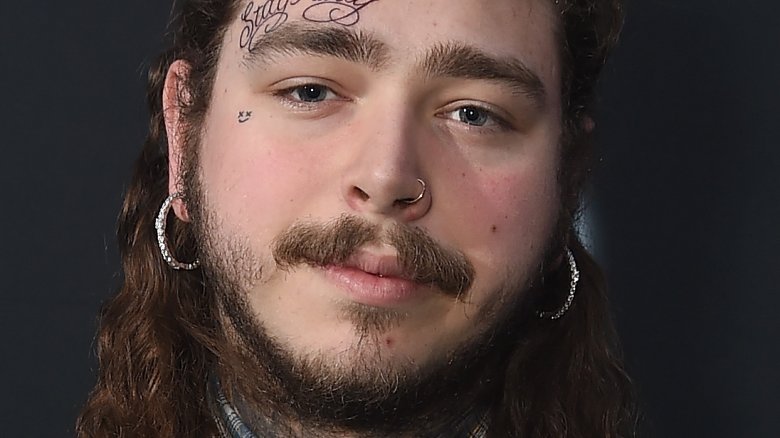 Getty Images
"Rockstar" artist Post Malone hasn't had much luck lately when it comes to transportation.
TMZ reports that Malone, whose real name is Austin Post, got into a car accident in West Hollywood, Calif. at 2:40 a.m. on Friday, Sept. 7, 2018. Post told the gossip rag that Kia rammed into the driver's side of his Rolls Royce, T-boning the car. The 23-year-old, who was sitting in the passenger seat while his assistant was behind the wheel, allegedly said that the Kia came "out of nowhere" and even caused his vehicle to spin wildly around. Billboard notes that Post's car crashed through a fence before coming to a stop in nearby shrubs.
According to TMZ, no one was hurt in the crash, and police do not believe that drugs or alcohol were involved.
The car crash comes just over two weeks after Malone's private jet had to make an emergency landing after two of the plane's tire blew after takeoff on Aug. 21. As Nicki Swift previously reported, the plane's pilot was instructed to fly around for some time in order to burn some of the plane's fuel and therefore make for a safer crash landing, should they have needed to. The Gulfstream IV plane later landed safely at Stewart International Airport in New York, where emergency services had been waiting.
Obviously thinking of his two near-death experiences, Malone took to Twitter to express his apparent disbelief that he'd been involved in two potentially life-threatening incidents. "God must hate me lol," the rapper tweeted out.
Speaking with TMZ soon after the car accident, Malone said, "First, almost a plane. Then, almost a car." He added, "Can't f**king kill me, motherf***ers."
And it seems like Malone wouldn't let the crash get him down. Following the accident, he reportedly attended a house party with 19-year-old rapper Trippie Redd.