Blink-182 Cancels Fall Tour Amid Drummer Travis Barker's Health Problems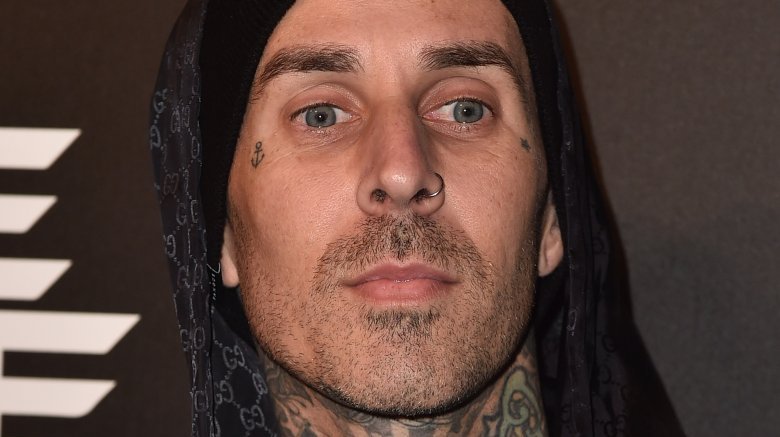 Getty Images
Blink-182's Travis Barker needs more time to heal before hitting the road amid his ongoing health problems.
On Thursday, Sept. 6, 2018, the group released a lengthy statement via Facebook, announcing "with a heavy heart" the last-minute cancellation of their Fall 2018 mini-tour.
"Medical issues have sidelined Travis per doctors' orders," Blink-182, which also includes vocalist and bassist Mark Hoppus and guitarist Matt Skiba, stated in part. "Trav's medical team anticipated that he would be well enough by fall to tour but after recent checkups, they were not able to clear him in time for the scheduled run of dates."
The musicians were meant to perform this Saturday, Sept. 8, at Riot Fest in Chicago, Ill. With the pop-punk band out of the festival's lineup, the likes of Weezer, Run the Jewels, and Taking Back Sunday have agreed to perform in their place. Blink-182 went on to reveal that fans will be able to receive refunds for any tickets purchased to their scheduled headlining gigs.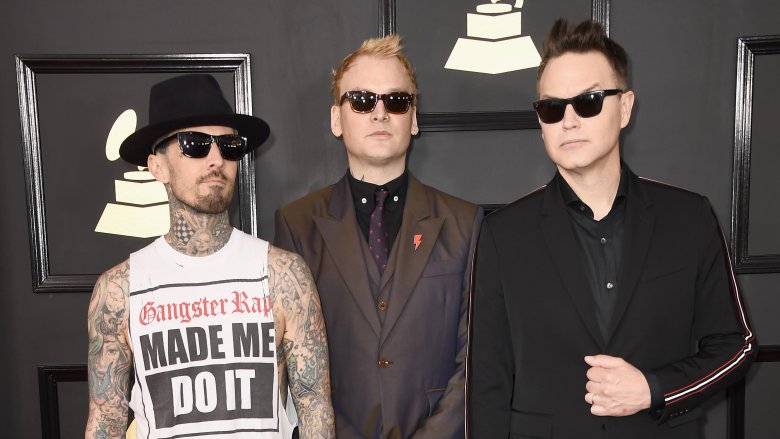 As Nicki Swift previously reported, Barker, 42, revealed in mid-June 2018 that he had been hospitalized while suffering from blood clots in his arms, which had affected his ability to perform. Following doctors' orders, the band was forced to postpone dates of their first-ever Las Vegas residency, Kings of the Weekend. "Drumming is my life and it kills me that I can't perform for you this guys weekend," the drummer stated at the time, adding, "I hope to be back as soon as I can."
Alongside Blink-182's recent announcement, Barker released a statement of his own, writing, "The past few months have just sucked as I have been sidelined just waiting for my doctors to clear me so I could get back on the road and perform with my band." While thanking everyone for their love and support, he added, "Unfortunately, the risks associated with drumming are still too great. I am doing everything I need to do so I can get back on the road as soon as possible."
Barker isn't the only celeb to share a serious health update with fans in recent weeks. Last Friday, Aug. 31, singer Gladys Knight clarified her current condition after appearing to hint that she had pancreatic cancer, the same disease which had led to music icon Aretha Franklin's death just last month. "I'd like to clarify that Aretha and I discussed both of us having cancer, mine was stage 1 breast cancer and hers was pancreatic," the 74-year-old Empress of Soul stated at the time. "Due to early detection, I am cancer-free and grateful for that."
We're wishing Barker a speedy recovery!