Survey Crowns The Kardashian-Jenner Sister Fans Find Most Authentic (& It's Not Even Close)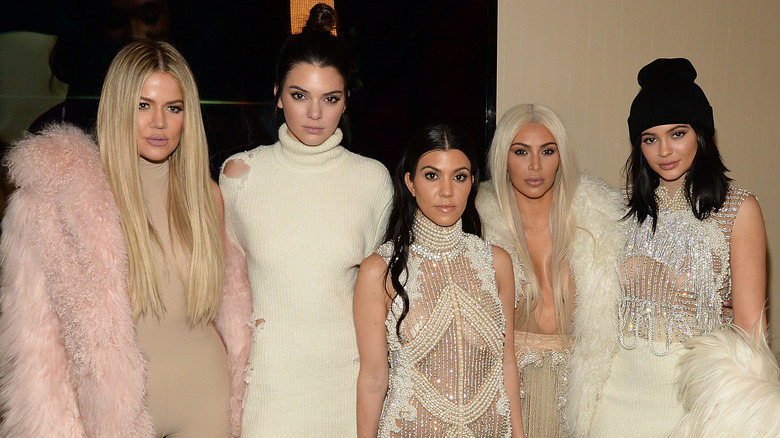 Kevin Mazur/Getty Images
Mirror, mirror, on the wall, who's the realest Kardashian of them all? The Kardashian-Jenner clan has been at the forefront of Hollywood royalty ever since they starred in their very own reality show in 2007. With the famous family putting their lives on display for decades, you'd think that fans would consider that they're as authentic as they get, but it's actually the exact opposite. They're often criticized for being fake and disingenuous, so much so that they're working extra hard to push back against their detractors.
"I've always wanted people to see who I really am and I'm not going to stop until I prove every single person wrong," Kim Kardashian once said on "The Kardashians" (via Newsweek). She also dished that she's become somewhat of a workaholic to be in the public's good graces. "I've always felt like I've had to work a little bit harder than the average person to get a little bit of respect," she added. "And then once you start working, and once you start seeing the results, and once you start proving yourself, how do you stop?" Meanwhile, Khloe Kardashian has always been about keeping it real. The Good American founder is known as someone who tells it like it is, one who isn't afraid to fight her trolls. "I don't want anyone to kiss my a**," she once wrote on Instagram, per E! News.
But even though Kim and Khloe are the most vocal about their genuineness, they're not the Kardashians that people find the most authentic. According to a poll answered by over 8,000 Nicki Swift readers, the eldest of the bunch is the most "authentic."
Kourtney Kardashian is apparently the truest of them all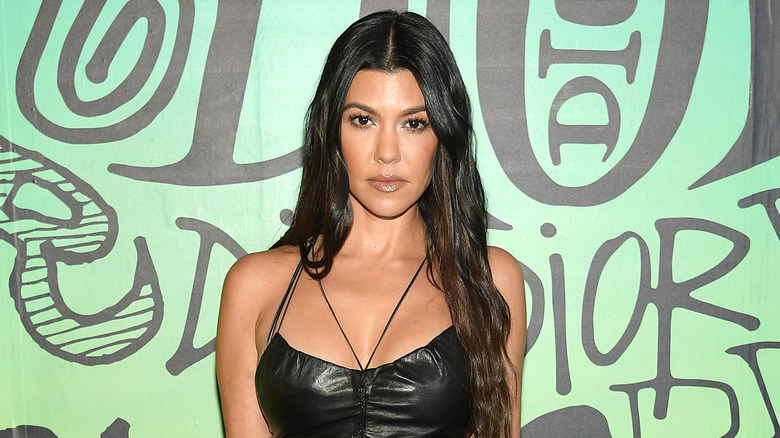 Dimitrios Kambouris/Getty Images
According to the 8,300 Nicki Swift readers — who were asked who they think is the Kardashian-Jenner sister that they deem the most authentic in our most recent poll – Kourtney Kardashian won by a landslide, garnering nearly half the votes at 42%. And honestly, this checks out, considering how Kourtney is the only one in the family who is open about refusing to do work. "I just feel like there is such an abundance of opportunities. It isn't about business," she admitted in a "The Kardashians" episode. "It is never enough. It is never OK to just not do something or turn something down."
Kendall Jenner came in second with 24% of votes, which is likely due to her continuous efforts to be honest about mental health. "I have struggled with anxiety for years and it can have good and bad days," she said in a Vogue interview. Khloe Kardashian garnered 21% of the votes, while Kylie Jenner received 8%. But the Kylie Cosmetics founder once shared that the hate she's getting discouraged her from showing her true personality. "As I got bigger and bigger, I realized... when people used to say really mean things about how I really am, my personality, and what I love the most about myself, it would hurt me more than almost playing a character," she admitted. "So I just started doing a little less." In recent months, though, she's becoming more playful on TikTok, which fans are learning to appreciate.
Kim Kardashian surprisingly came in last with only 5% of the votes, but let's see if things will turn around as she continues to show other parts of herself on "The Kardashians."