Disturbing New Details About Rapper Mac Miller's Death Are Released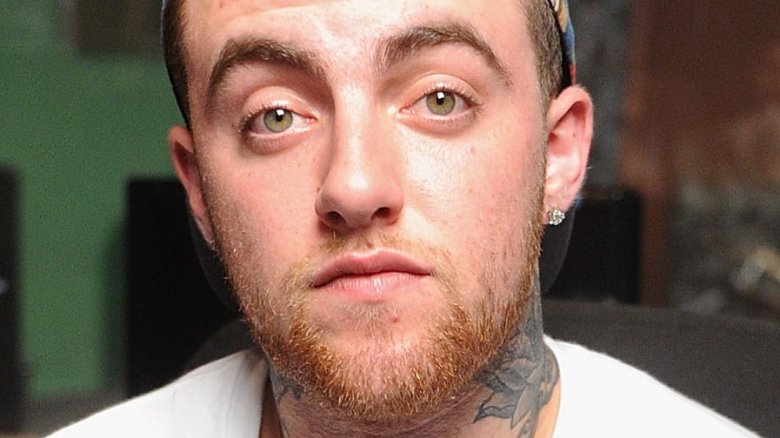 Getty Images
More information about late rapper Mac Miller's passing has been shared with the public.
According to TMZ, the 26-year-old artist had been dead for several hours before his body was discovered in his bedroom on Sept. 7, 2018. He was reportedly pronounced dead by police and paramedics at the scene. People noted that, since he had already passed away by the time authorities arrived at his house in California's San Fernando Valley, Miller had never been transported to a hospital.
At the time of this writing, the "My Favorite Part" rapper's cause of death has been listed as "deferred," as reported by Extra. However, it is widely thought that he passed away as the result of a drug overdose. Miller, whose real name was Malcolm James McCormick, had long struggled with alcohol and drug abuse, having first tried drugs when he was just 10 years old.
The results of Miller's toxicology tests have not yet been revealed. As noted by TMZ, toxicology results often take between four to six weeks, though, as People reported, additional tests could wind up taking months to complete. While it's impossible to know what substances Miller may have had in his body at the time of his death until the toxicology report is released, it's worth noting that police reportedly found a small amount of white powder in his home. But, oddly enough, there was no other sign of possible drug use in the residence, leading cops to allegedly believe that the house may have been scrubbed clean.
TMZ previously reported that people had been over at Miller's house both the night before he died and that very morning. He was later found around noon on Sept. 7. No party-goers had reportedly seen Miller since the previous night.
According to The Blast, Miller's assistant had been the one to find the rapper's body. He'd reportedly arrived at Miller's house to "get him up" like he'd often done when he'd found the rapper unresponsive in his bed. The assistant reportedly noted that he'd spoken with Miller the night before at around 10:30 p.m. and that he had seemed "totally fine."
Miller's assistant is assumed to be the person who called 911. TMZ later released partially redacted audio of the emergency call on Sept. 13. The caller can be heard crying and telling the 911 operator to "please hurry" in sending help.
Though Miller's cause of death has not yet been determined, the autopsy performed on his body has been completed and his body was released to his family. Miller's loved ones are reportedly planning his funeral. As reported by TMZ, Miller's brother Miller McCormick, who is reportedly in charge of the late rapper's estate, was seen carrying in boxes of alcohol into his family's home in Pittsburgh, Penn. on Friday, Sept. 14.
E! News reported that Miller had a will that he created in 2013. In the legal doc, he reportedly stated that he wanted all of his belongings to be left to his parents, Karen Meyer and Mark McCormick, and his brother. While he'd named his lawyer David Byrnes as the trustee in charge of his estate, he noted that, should Byrnes not be able to serve as trustee, his brother would take over duties. It's currently not yet known just how much he left to his family. However, Miller is reported to have had a net worth of $9 million.
Following Miller's death, a number of celebrities, including fellow rappers Post Malone and Chance the Rapper, took to social media to mourn his passing. Miller's ex-girlfriend Ariana Grande was noticeably silent at the time, presumably in an effort to process the difficult news of his death. However, one week after news of his passing broke, the "No Tears Left to Cry" singer, who had dated Miller for two years, shared an old video of Miller on Instagram with an emotional caption. "I adored you from the day i met you when i was nineteen and i always will. i can't believe you aren't here anymore. i really can't wrap my head around it," she wrote. "We talked about this. so many times. i'm so mad, i'm so sad i don't know what to do. you were my dearest friend. for so long. above anything else. i'm so sorry i couldn't fix or take your pain away. i really wanted to."
She continued, "The kindest, sweetest soul with demons he never deserved. i hope you're okay now. rest."
Our thoughts remain with Miller's loved ones as they continue to process the tragic news of his death.
If you or someone you know is struggling with addiction, please call the Substance Abuse and Mental Health Administration's 24/7 National Helpline at 1-800-662-HELP.