90 Day Fiance Star Jorge Nava Heads To Prison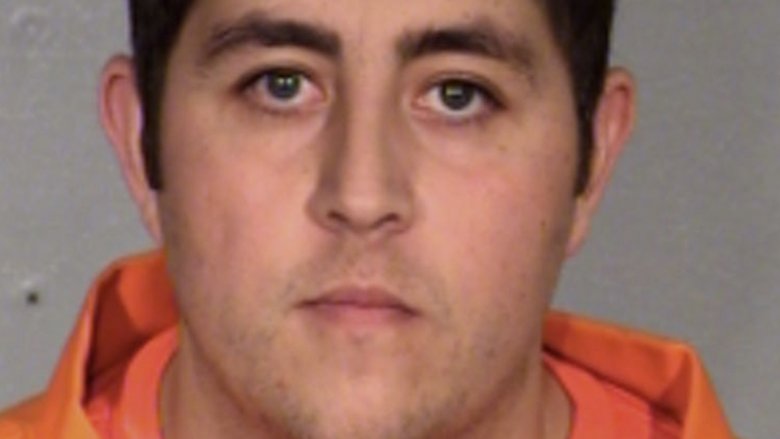 Arizona State Prison Complex
Jorge Nava, who starred in the TLC series 90 Day Fiance: Happily Ever After, has reported to serve his prison sentence.
According to Starcasm, Nava recently headed to the Arizona State Prison Complex in Phoenix, Ariz. to begin his 2.5 year sentence. Following his entrance into the prison, Nava's mugshot was released, showing the reality TV star sporting a bright orange prison uniform. The gossip rag notes that Nava may be released from prison as early as Aug. 9, 2020. However, if he must complete his full sentence, he won't experience freedom again until Nov. 7, 2020.
Nava, who was reportedly transferred to the Phoenix institution from a western Arizona location on Sept. 13, was previously arrested for "possession of marijuana, possession of marijuana for sale, transportation of marijuana for sale and drug paraphernalia" by Arizona police on Feb. 7, 2018. Cops reportedly found 293 pounds of "high-grade marijuana" in his car. TMZ noted that Nava had been pulled over by authorities for a traffic violation. Nava himself believes that he was "profiled in a rental car."
He later posted $25,000 bond and was released from Mohave County Jail.
Nava had been open about his career as a marijuana salesman in California, where the use of recreational marijuana is legal, during his time on 90 Day Fiance. However, in Arizona, where Nava was stopped and arrested by police, possession of marijuana is strictly forbidden unless a person has a medical marijuana ID card.
On July 17, 2018, Nava pleaded guilty to the class 4 felony of attempted transportation of marijuana for sale. Starcasm reported that Nava likely took a plea deal, since attempted transportation of marijuana for sale of any amount over 2 pounds is typically considered a class 2 felony.
The Hollywood Gossip reports that Nava's current residence in Phoenix is quite the distance away from his wife, Anfisa Arkhipchenko — about five and a half hours away. The celebrity news site notes that, while she will likely drive to see her husband while he's behind bars, Arkhipchenko will have a busy schedule to keep up, as she's a full-time student. THG also theorized that Arkhipchenko – a former cam girl from Russia — will either be able to make money with her YouTube channel or by taking over her husband's California marijuana business.
As noted by Jorge Nava in a video posted to Arkhipchenko's YouTube channel in February 2018, his wife's green card status will "not be affected" by his arrest. "So she ain't going anywhere as long as she's on my watch," he said.
That said, Nava's time in prison will still obviously be hard not just on him but also on Arkhipchenko. "Now I literally have nobody here in the United States, and I've just been trying to stay busy with school and going to the gym, and I'm just trying not to think about the whole situation because ... whenever I start procrastinating, I just start thinking about it and it makes me sad," she shared in a YouTube video posted on Sept. 13.
Nava's current prison sentence isn't the first time that legal drama has affected his relationship with Arkhipchenko. During the fourth season of 90 Day Fiance, Nava's previous drug trafficking charge made it hard for him and his bride, whom he'd quickly married after meeting on Facebook, to find an apartment (via People). Due to his criminal history, the couple was forced to live in a hotel for some time, unable to find a residence to rent.
Fortunately for the pair, they seem to be going strong despite Nava's legal troubles. "There's really nothing wrong in our relationship right now," Nava told TMZ in a September 2018 interview. "We've been really good these last couple of months. She's been here supporting me through this whole journey and she's gonna be with me throughout this whole process, and after that too. I really don't see us splitting up."
We just hope the two are able to keep making their relationship work if money starts getting tight. As discussed during their time on 90 Day Fiance, Arkhipchenko expects to be treated to a life of luxury, having once asked Nava for a $10,000 per month allowance and admitted that she was only dating him because he had money. So, who knows what will happen if their bank account runs dry!