Why Did Burt Reynolds Leave His Son Out Of His Will?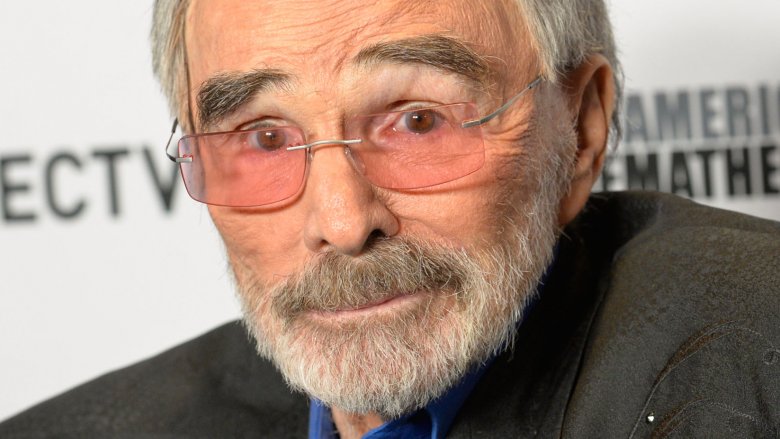 Getty Images
The late actor Burt Reynolds, who passed away in early September 2018, reportedly left his only son out of his will. But why would he do such a thing?
According to TMZ, the Smokey and the Bandit movie star didn't make the shocking move to leave his 30-year-old son, Quinton, out of his will in order to keep his millions away from him. Rather, Reynolds allegedly created a trust for Quinton years before his passing, and money from that trust will go to his son. "I intentionally omit (Quinton) from this, my Last Will and Testament, as I have provided for him during my lifetime in my Declaration of Trust," Reynolds stated in his will, as reported by AOL.
TMZ notes that the creation of a trust is often done in order to avoid paying estate taxes.
The celebrity gossip rag reports that Reynolds' will is "effectively a hollow document," as all of the actor's belongings were included in the trust. However, whatever possessions might not have been in the trust will be handled by Reynolds' will, which was signed back in October 2011 (via AOL).
The will's trustee is Reynolds' niece Nancy Lee Brown Hess — not his son. Should Hess not be able to carry out the terms of Reynolds' will, his great nephew Brian Ritchey Brown will take over, as noted by People. Similarly, should Brown be unable to perform his duties, Reynolds' great niece Tracy Erin Rogers will serve as his representative. While it's surprising that Quinton wasn't chosen to handle the will, it could be that he was not named as the will's trustee in order to avoid any conflict of interest, given that he is a beneficiary of the trust.
Quinton is Reynolds' only son, whom he'd adopted with his ex-wife, Cincinnati actress Loni Anderson. Following Reynolds' death, Anderson spoke out about her former husband on behalf of herself and their son together after Reynolds' passing. "Quinton and I are extremely touched by the tremendous outpouring of love and support from friends and family throughout the world," Anderson shared in a statement made to Fox News. "Burt was a wonderful director and actor. He was a big part of my life for twelve years and Quinton's father for thirty years. We will miss him and his great laugh."
Anderson and Reynolds had married in 1988 and were together for six years before ending their marriage in 1994. Their union marked Reynolds' second marriage.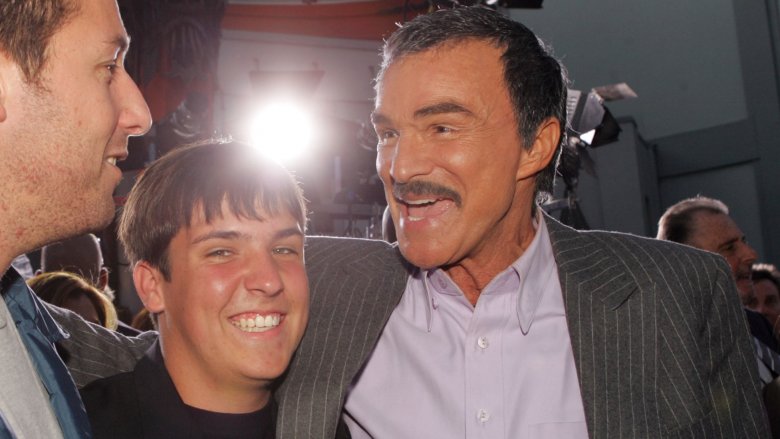 Getty Images
As Nicki Swift previously reported, Burt Reynolds died after going into cardiac arrest on Sept. 6, 2018. He was said to be in a Florida hospital surrounded by his loved ones when he passed. He was 82 years old.
According to reports, Reynolds was worth $5 million at the time of his passing. Though he'd made a significant amount of money throughout his decades-long career as an actor, he reportedly lost much of his savings after a series of bad money moves.
Opening up about his financial situation to Vanity Fair in an article published in December 2015, Reynolds said, "I've lost more money than is possible because I just haven't watched it." He continued, "I've still done well in terms of owning property and things like that. But I haven't been somebody who's been smart about his money. There are a couple of actors who are quite brilliant with the way they've handled their money. ... But they're not very good actors."
As Vanity Fair reported, Reynolds lost a lot of money after making bad investments in the restaurant chains Po' Folks and Daisy's Diner, as well as in the United States Football League's Tampa Bay Bandits. Reynolds also claimed that, during their time together, Anderson spent much of his money, allegedly once maxing out an American Express Platinum Card's $45,000 limit in just 30 minutes.
Following his split from Anderson, Reynolds filed for bankruptcy, alleging that he was $11.2 million in debt.
"I trusted the wrong people with my money," Reynolds explained to Vanity Fair.
Reynolds spent his final years living at his home in Florida (via TMZ). Though Reynolds had sold the residence in 2015, the new owner, a friend of his named Charles Modica, allowed him to continue living there, charging Reynolds' relatives just a small amount in rent.
Though Reynolds' millions upon millions of dollars may have been largely squandered away, we doubt his son, Quinton, will be left with mere pennies. Chances are, if he plans well, Quinton will be well off for quite some time.