Josh Groban Comments On Katy Perry Calling Him The One That Got Away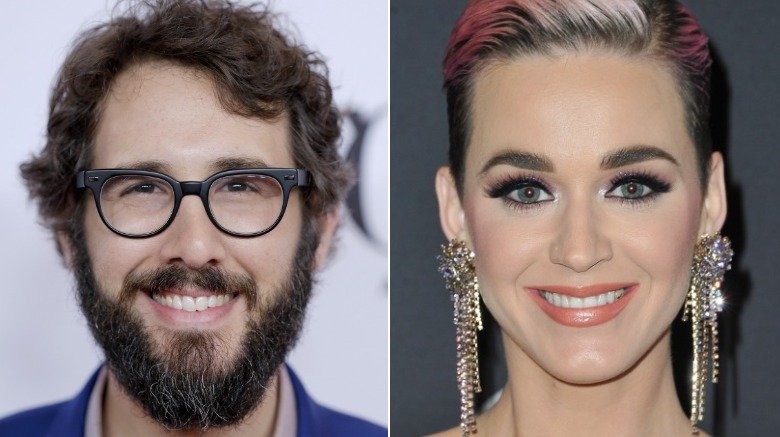 Getty Images
Singer Josh Groban is opening up about one of his famous exes.
Just ahead of the Friday, Sept. 21, 2018, release of his eighth studio album, Bridges, the "You Raise Me Up" hitmaker responded to Katy Perry previously referring to him as "the one that got away."
"We did [date]," Groban said during his appearance on Watch What Happens Live on Thursday, Sept. 20, telling host Andy Cohen, "We were both very private, and so we realized we were better as friends. And we've been very, very good friends to this day. She's the best." However, he continued, "But I was not expecting that. That was a double take and a spit of my coffee when I saw that."
As Nicki Swift previously reported, Perry, 33, made headlines in June 2017 when she revealed that Groban, 37, had served as the inspiration to one of her hit songs, 2010's "The One That Got Away." At the time, she told late-night host James Corden, "I do want to say, people are like, who is 'The One That Got Away' about? That's Groban." The pop star added, "He's one of my good friends."
While Groban told Cohen that it was "very sweet" of Perry to say that, he admitted that his shock turned into confusion once he paid attention to the tune's lyrics, saying, "I was like, 'I never owned a Mustang. I don't have a tattoo. ... Are you sure that's about me?'" Still, as the "River" singer went on, "I'm very flattered by it. But I was very surprised by it, too."
Groban's recent interview marks the first time he publicly confirmed his long-rumored relationship with the "Roar" singer. Back in 2013, he'd skirted the topic during an interview with Details magazine, simply saying, "We're very good friends" who "might have skated on the line of dating" (via E! News).
These days, both Groban and Perry have happily moved on, as the Tony-nominee shared after Cohen urged him to call Perry back to possibly rekindle their short-lived romance. "I'm not ghosting Katy," he quipped, before adding, "I think we're both very taken at the moment. But it's very sweet." While The Good Cop star is dating 27-year-old actress Schuyler Helford, Perry and actor Orlando Bloom, 41, have been involved in an on-and-off relationship since 2016.
Man, if only all celebrity romances could end on such good terms.