Jazz Jennings Calls Derick Dillard 'Irrelevant' Following Transphobic Tweets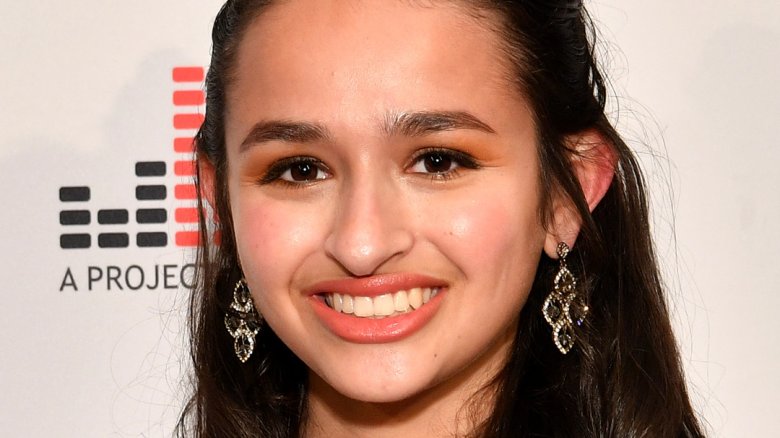 Getty Images
I am Jazz star Jazz Jennings has no time for Counting On alum Derick Dillard.
While attending TLC's 2nd Annual Give A Little Awards held in New York City on Thursday, Sept. 20, 2018, the transgender teen called the controversial reality TV star "irrelevant" during an interview with Us Weekly following his series of transphobic tweets.
"Honestly, I don't give Derick any of my attention," Jennings told the magazine. "I don't even read the tweets that he sends out anymore because I just don't care, you know? He can say whatever. I think he's doing it for attention."
As Nicki Swift previously reported, TLC fired Dillard in November 2017 after he posted several transphobic remarks on social media. In addition to misgendering Jennings, who was assigned male at birth but identifies as female, he criticized her family and slammed her popular TLC series, which has documented her journey as a young transgender woman since 2015. After the 17-year-old underwent gender confirmation surgery in June of this year, 29-year-old Dillard went on the attack against the minor yet again, tweeting, "This kind of thinking should not be encouraged by media. A system that allows this kind of child abuse is clearly broken."
Jennings, who has continued to take the high road against this kind of online hate, went on to explain to Us Weekly, "Honestly if someone has a negative opinion then I don't really read or listen to them." Rather than spread this kind of negativity, she's remained focused on what her supporters have to say, who remind her that her "message is meaningful" and that she "should continue telling [her] story."
For fans who are looking forward to seeing what's next for Jennings, the fifth season of I Am Jazz is set to air sometime next year. In recent weeks, the teen reality TV star has kept busy promoting the show, saying in a recent trailer, "As many of you know, I did get my gender confirmation surgery — woo woo! And I am doing super well. And I can't wait for all of you to see that journey as I go through it. It's definitely going to be a journey."