The Hills Star Audrina Patridge Splits From Singer Ryan Cabrera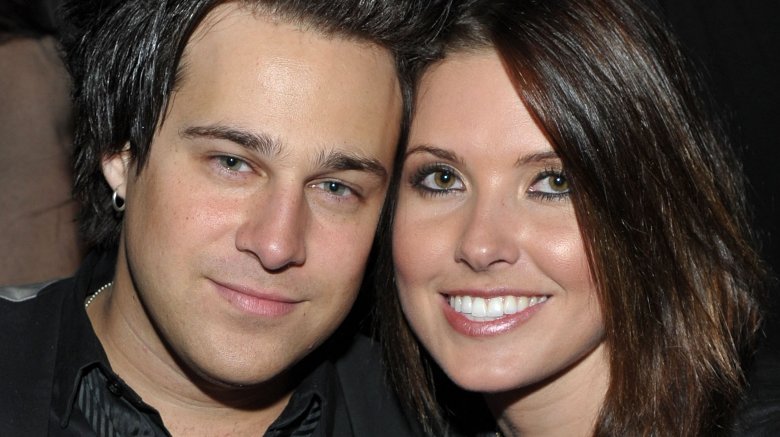 Getty Images
It's over between reality TV star Audrina Patridge and "On the Way Down" singer Ryan Cabrera.
People reports that Patridge and Cabrera have officially ended their relationship after five months together, marking the end of their second go at love with one another. The pair reportedly first began dating back in January 2010, and their romance was captured on Patridge's MTV show The Hills. However, by May 2010, the two had split.
Patridge and Cabrera's most recent try at a relationship together appeared to have started in April 2018. The two celebs were spotted at the Stagecoach Music Festival and were said to have gotten "more coupley" as the night progressed.
Then in May, a source confirmed to Us Weekly that Patridge and Cabrera were "definitely back together."
Speaking to People in June, Patridge revealed that things between her and Cabrera were "going really good," adding, "I'm the happiest I've ever been right now." She noted, "We're just having fun. Nothing is forced. ... You know, great things happen when it's not forced, and things are naturally just happening. And that's what it is. We just have the best time together."
An insider later told Us Weekly that Patridge and Cabrera's relationship was starting to get "serious." However, the source stated, "They are still taking it slow. She can't do anything too serious until she's divorced, which is taking longer than she wishes."
Before getting back together with Cabrera, Patridge was married to BMX pro Corey Bohan, with whom she shares 2-year-old daughter Kirra Max. Their divorce, which has yet to be finalized, has been messy, with Patridge filing for a temporary restraining order and a child abduction prevention order against her ex before she'd even officially filed for divorce. She maintains full custody of their child, though Bohan has visitation rights.
Regarding her divorce from Bohan, Patridge told People in June that her ex-husband had yet to sign their divorce papers. Of her relationship with him, she remarked, "The best thing that came from that was Kirra, and I'm so thankful for that."
We hope that Patridge's long divorce from Bohan — not to mention her new gig in the Hills revival — wasn't to blame for her breakup from Cabrera. Who knows — maybe Patridge and Cabrera will eventually try for a future together again. Third time's the charm, right?