The Hills Cast Is Returning To TV With New Reality Series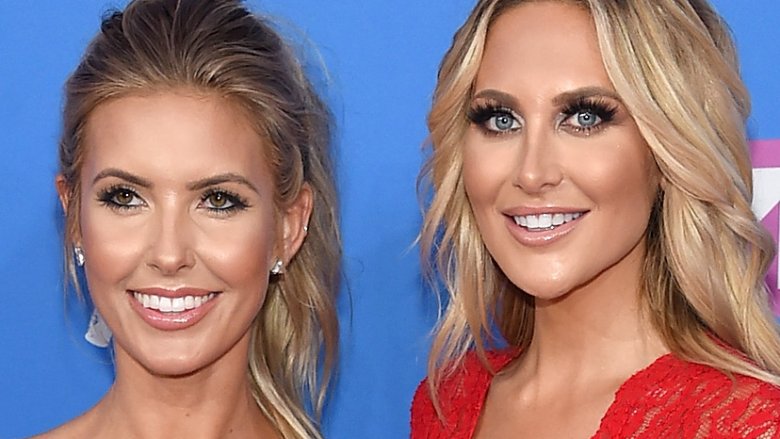 Getty Images
The iconic MTV reality show The Hills is officially coming back to television!
MTV has announced that the cast of The Hills will soon be taking back their rightful spots on our small screens with the reboot The Hills: New Beginnings, as reported by People magazine. The new series will document the lives of some of The Hills' original core cast members, focusing on their career endeavors and growing families.
In a teaser trailer released for The Hills: New Beginnings, footage of Los Angeles is shown while an updated version of Natasha Bedingfield's "Unwritten," which was the theme song for The Hills. Former star Stephanie Pratt can also be heard saying, "It's like we're all growing up. It's weird."
News of the Hills reboot comes after many of the original series' stars reunited on the MTV Video Music Awards red carpet on Monday, Aug. 20, 2018. Among the cast members present were Stephanie Pratt, Audrina Patridge, Justin Bobby, Frankie Delgado, Heidi Montag, and Spencer Pratt.
While no official release date has been released at the time of this writing, the series is reportedly set to premiere in 2019.
In June 2018, Patridge spoke to Us Weekly and hinted at the possibility of a The Hills reunion. "I'm not opposed to it," she about the idea of filming another season the popular reality show. "It would really depend on what it was going to be. So, we'll see."
Though news of the series' return to TV is exciting, it does come with a big catch, as two of the show's biggest stars are unlikely to appear on the program. That's right — both Lauren Conrad and Kristin Cavallari probably won't be joining their former castmates on The Hills: New Beginnings, as both women have busy schedules. According to E! News, Conrad will continue to focus on her Kohl's clothing line, LC Lauren Conrad, and will open her first physical store for her home decor business Little Market. Cavallari, on the other hand, has a fashion empire to run as well as her own reality TV show on the E! network, Very Cavallari.
Could The Hills: New Beginnings survive without Conrad and Cavallari? Guess we'll just have to wait and see.