Movie Superheroes Who Aren't So Super Offscreen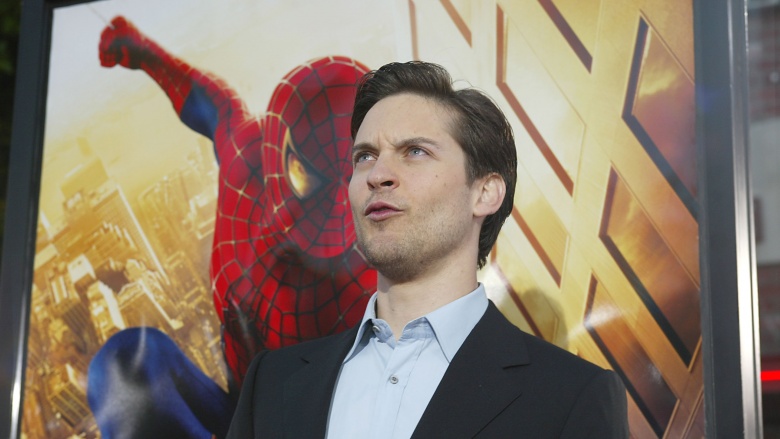 In the age of Marvel and DC Comics film franchises, everyone who's anyone has portrayed a superhero on the big screen. And, with movies like The Avengers, X-Men, and Justice League, there is certainly no shortage of opportunities for actors to adopt a brave new persona and throw on a cool costume. But while stars may look great in tights, masks, and supersuits, they're not always as heroic in real life as they appear to be in Hollywood. In fact, some of these caped crusaders have had downright villainous moments in their everyday lives.
From uncomfortable relationship choices and diva-like behavior to beef with charities and time behind bars, there are some nasty stories floating around about on-screen superheroes who have acted more like bad guys than super-powered men and women tasked to save the day. Keep reading to learn all about the dark sides of cinema's favorite superheroes.
Henry Cavill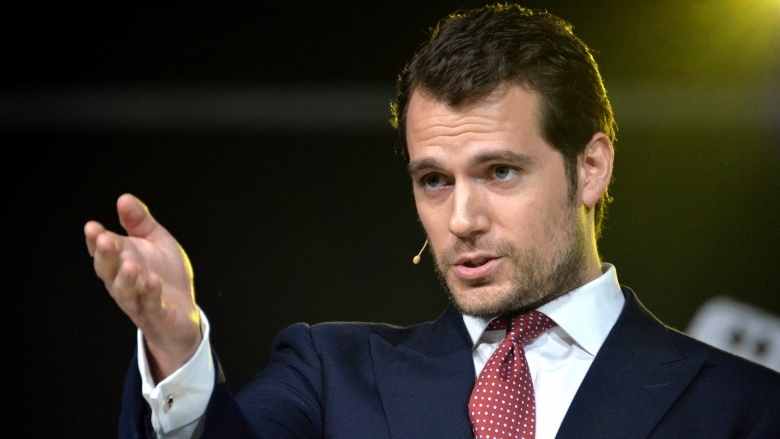 Oh, Superman. Why couldn't you just be in character all the time?  Henry Cavill, one of the many actors tasked with playing the Kryptonian alien, has made a name for himself as the on-screen do-gooder. But off-screen, the actor can be kind of off-putting.
Case in point: When speaking to Elle magazine in a February 2016 interview, Cavill, then 32, boasted about about dating a 19-year-old girl. "People say, 'Age is just a number.' A lot of times it's not just a number. It's actually a real and true sign of someone's maturity. But in this case, she's fantastic," he said. C'mon, would Superman be cool with a 30-something dating a girl that's barely of legal age?
But Cavill's relationship with a teenager wasn't the only thing that's made him look bad. In March of that same year, he talked openly about his desire to make lots of money. While that's a fine goal to have, Cavill's bluntness seemed entirely in bad taste. "I'm not just doing this for the art," he told Man of the World (via Entertainment Weekly). "The money's fantastic and that's something which I deem — and again, it is frowned upon — very important."
A penchant for cash and young women — sounds like a supervillain in the making, if you ask us. 
Kelsey Grammer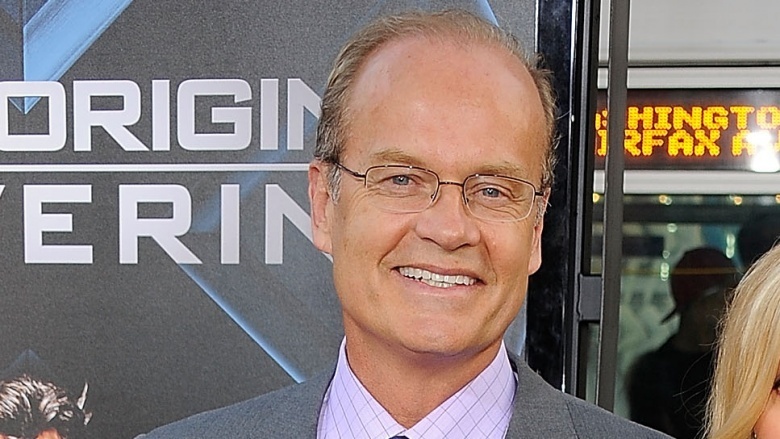 Kelsey Grammer became a full-fledged superhero in the 2006 movie X-Men: The Last Stand. Playing Dr. Hank McCoy, aka Beast, Grammer appeared in the film franchise as the furry blue mutant with an intellect for science and genetics. While his character appeared to have all his senses, Grammer must have lost some of his own in real life when he made the heartbreaking decision to cheat on his wife.
That's right. While he was married to his ex-wife Camille in 2010, Grammer reportedly began having an affair with his now-current wife, Kayte Walsh. When Grammer was ready to officially move on from his marriage to Camille, he allegedly let her know in one of the worst ways possible. Rather than telling Camille that he wanted to break up, the Frasier star allegedly ghosted her. Recalling a phone call she'd received from a friend about Grammer's behavior at the time, Camille told People, "I asked, 'Is he leaving me?' and she said, 'Yes.' I called him but couldn't get through, so I texted him and asked him to please call me. Nothing." Ouch.
Maybe the reason Grammer wanted to avoid Camille was because he didn't want to tell her that Walsh was, at the time, expecting a baby. (People reported that Walsh later lost the unborn child.)
Jaimie Alexander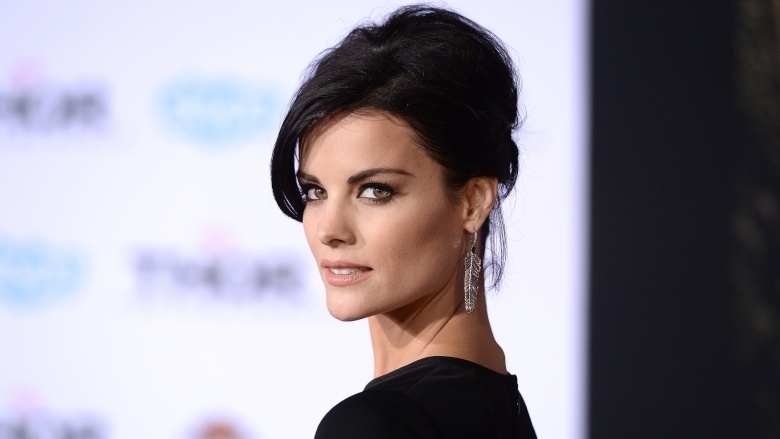 In November 2015, actress Jaimie Alexander, who played Thor's Asgardian platonic gal pal Lady Sif, was rumored to have caused some major drama on the set of her NBC crime show Blindspot. Sources told Page Six that Alexander was a pretty horrible colleague. "She's a perfectionist who complains constantly, and is such a nightmare that the producers will do almost anything to stop the torture," an insider told the publication. According to the tab, Alexander's alleged attitude may have even gotten three people fired from the show's production in the first season alone.
Alexander was later accused of demonstrating some serious diva-like behavior yet again while filming the second season of the show. In August 2016, Page Six shared a photo of the star on set, staring off into the distance while being cooled down by two assistants with fans.
Alexander's supposed sketchy side isn't limited to her on-set antics. She may have also been the other woman in a high-profile affair. It's been reported that her romance was Peter Facinelli may have had some overlap with his marriage to Jennie Garth. 
Halle Berry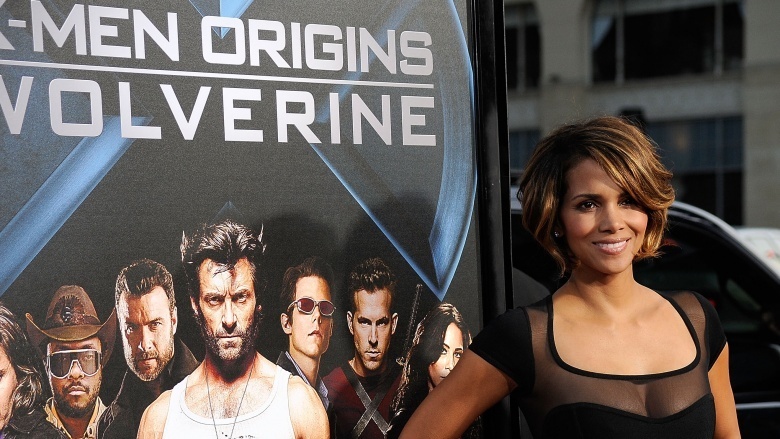 Halle Berry, who stars as the silver-haired mutant Storm in the X-Men franchise, once found herself in the middle of major legal drama. In 2000, the Los Angeles Times reported that the award-winning actress fled the scene of a car accident that left the other driver with a broken wrist and several other injuries. Berry allegedly caused the crash when she reportedly ran a red light in her SUV and rammed into the other car. Berry was fined $13,500 and sentenced to three years of probation after attempting her quick escape.
Unfortunately, Berry's apparent poor judgment appears to occasionally seep into her personal life too, as she's made some questionable romantic decisions over the years. When she split from baby daddy Gabriel Aubry, she quickly moved on to actor Olivier Martinez. According to TMZ, Martinez brutally pummeled Aubry in November 2012. The actress' previous two marriages also ended badly, with her first husband David Justice complaining in 2015 that she had never cleared his name after the public pegged him as an abuser.
Robert Downey Jr.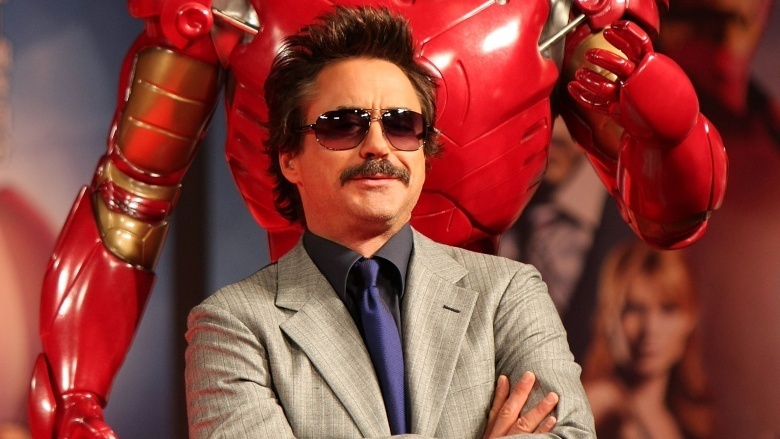 Before he rocked Iron Man's suit, Robert Downey Jr. sported an orange one. The once-troubled actor served hard time in 1997 for heroin and cocaine possession (via Vanity Fair). While time behind bars would be rock bottom for most, it apparently wasn't for Downey Jr. In 1999, the Los Angeles Times reported that the two-time Oscar nominee was sentenced to three years in prison for repeated probation violations for his previous weapons and drug charges.
Upon his release, Downey Jr.'s career seemed to be on the up and up after he was cast on Ally McBeal in 2000, but the good news didn't last long. ABC News reported that he was written off the popular series in April 2001 after he continued to struggle with sobriety. Fortunately, Downey Jr. did eventually get clean after he entered a live-in rehabilitation center in 2001. So, while his beginnings may have been bad guy-worthy, the actor has since turned his life around. The Avengers would be proud.
Ben Affleck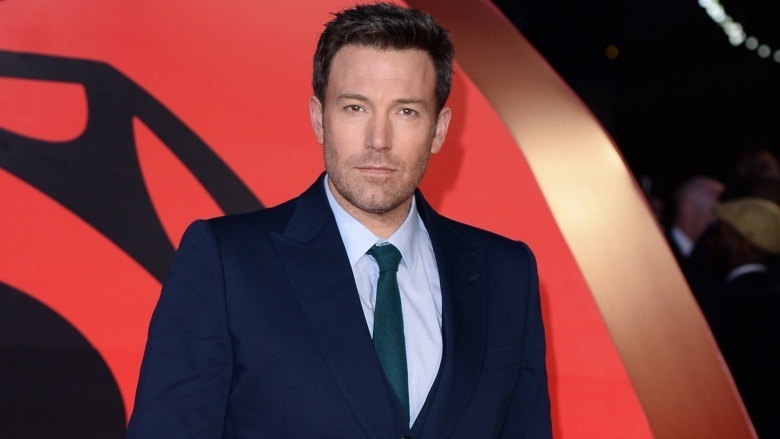 It makes sense that a guy who played Batman may have a few demons haunting him. Over the years, Ben Affleck, who took up the Dark Knight's cape, has had quite the tumultuous personal life. In 2003, the Oscar winner was slated to marry singer and actress Jennifer Lopez — that is until a stripper claimed Affleck got very close with her and some of her colleagues (via Radar Online). Lopez later called it quits with Affleck just days before their wedding.
Affleck did, however, make it down the aisle with actress Jennifer Garner in 2005. For the most part, everything seemed rosy until the pair separated in 2015. Garner hinted in a bombshell Vanity Fair interview that her husband had broken her heart by hooking up with their then-nanny, Christine Ouzounian. InTouch later claimed that Affleck's alleged wandering eye started even earlier in his marriage to Garner, with Affleck supposedly getting flirty with Blake Lively while filming 2009's The Town. Star also alleged that his relationship with Gone Girl co-star Emily Ratajkowski may have played a role in his split from Garner.
And, as if all that weren't enough, Affleck has also admitted to having been banned from playing blackjack in Las Vegas after he was caught counting cards (via Entertainment Tonight). Yikes.
Scarlett Johansson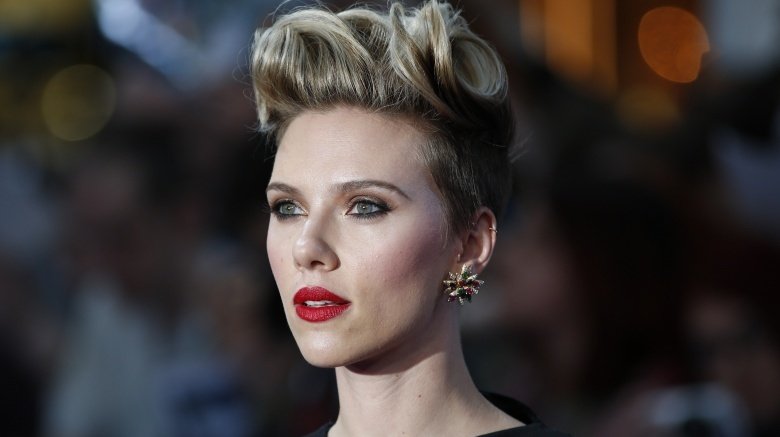 At one point during her career, Scarlett Johansson (aka The Avengers' Black Widow) found herself in the middle of an international dispute. What happened? Well, she was the face of two conflicting agencies — charity Oxfam, which opposes Israeli settlements in the West Bank, and instant-cola company SodaStream, an Israeli factory in the West Bank — as reported by The Atlantic. Given the organizations' differing values, Johansson wound up having to make a decision, continue working for Oxfam or make some serious cash as a seltzer spokesperson. She chose a paycheck.
ScarJo stood by her choice in a blog post published by The Huffington Post that attempted to "clear the air" about her SodaStream alliance. While she claimed to have supported the company for providing jobs to Palestinian citizens, we can't help but think that she may have been influenced by dollar signs rather than morals.
Tobey Maguire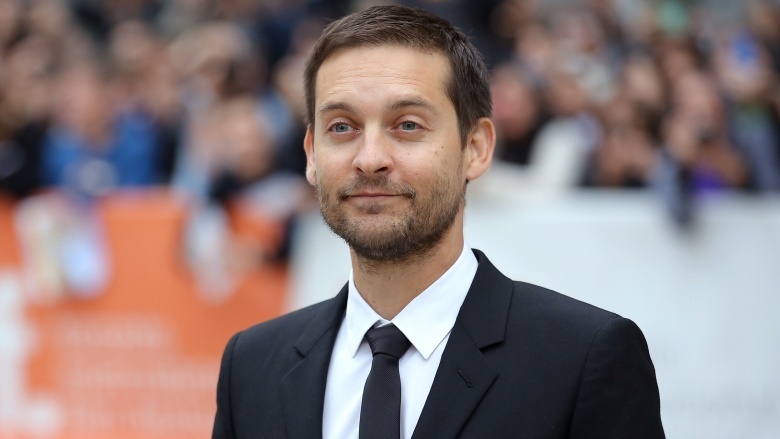 Tobey Maguire, who stars as the titular superhero in Marvel's 2002 movie Spider-Man, has been slammed by accusations that he wasn't exactly the nicest guy in Hollywood. Famed Tinseltown poker dealer Molly Bloom opened up about the actor in her 2014 memoir, Molly's Game. She alleged that Maguire relished humiliating her during high-profile poker games she hosted for the stars. According to her book (via Page Six), Maguire once ordered her to "bark like a seal" for a $1,000 chip. When she refused, she claimed Maguire said, "I'm not kidding. What's wrong? You're too rich now? You won't bark for a thousand dollars?"
Bloom also alleged that Maguire would demand to use his very own Shufflemaster machine to deal cards during the games, and, at one point, he even suggested that her casinos should pay him to rent it.
What the heck, Maguire? Peter Parker would never behave that way...
Christian Bale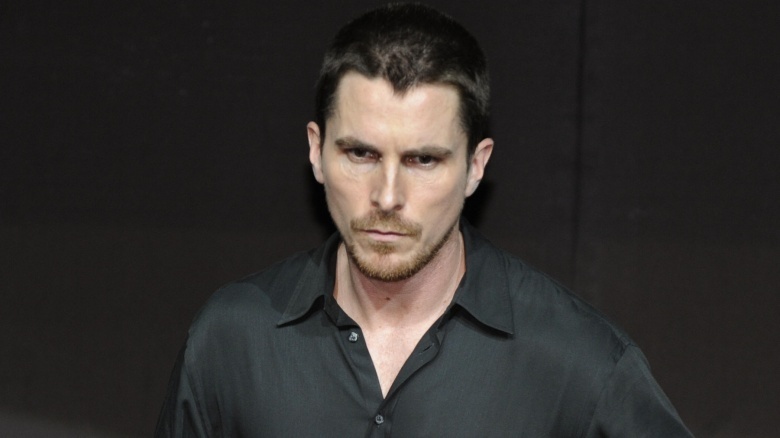 No matter how many years go by, Christian Bale still can't shake that infamous recording of his threatening outburst on the set of the 2009 movie Terminator: Salvation. For those who may not remember, Bale — who portrays Batman in Batman Begins, The Dark Knight, and The Dark Knight Rises — went off on the film's director of photography for allegedly distracting him during shooting.  Audio of the incident was obtained by TMZ and shared online, where it quickly went viral. We won't post the recording here — or even transcribe it — because, well, it contains 39 F-bombs within less than four minutes.
Bale later apologized for his behavior, telling radio station KROQ, "I was out of order beyond belief. I make no excuses for it" (via The Guardian). He added that his "enthusiasm" for the film project had simply gone "awry."
While he may have said he was sorry, we're not sure that makes up for his villainous display.
Olivia Munn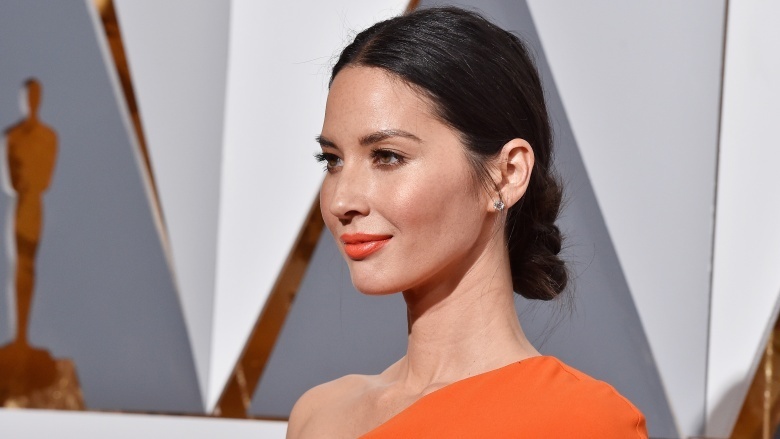 Olivia Munn starred as the telepathic mutant Psylocke in the 2016 movie X-Men: Apocalypse, and like her character in the movie, the actress hasn't always been one of the good guys. 
In an apparent response to fan criticism, Munn told Hollywood Life that she's worked hard to attain success. That would normally be a fine statement to make, but Munn took things a step too far when she appeared to attack others for not working just as hard — and for not doing more to take care of their appearances. "I never tried to use anything besides my own sweat and blood and talent to get somewhere," she said. "I think that anyone who's out there trying to bring down why any woman would get anywhere, or why we're different, just needs to f***ing turn her f***ing computer off, take the sandwich out of her mouth and go for a god**mn walk f***ing walk."
Not done yet, she continued, "You know what? Just walk it off, b***h. Just walk it off, b***h."
Jeez, tell us how you really feel, Olivia.