The Shady Side Of Jaimie Alexander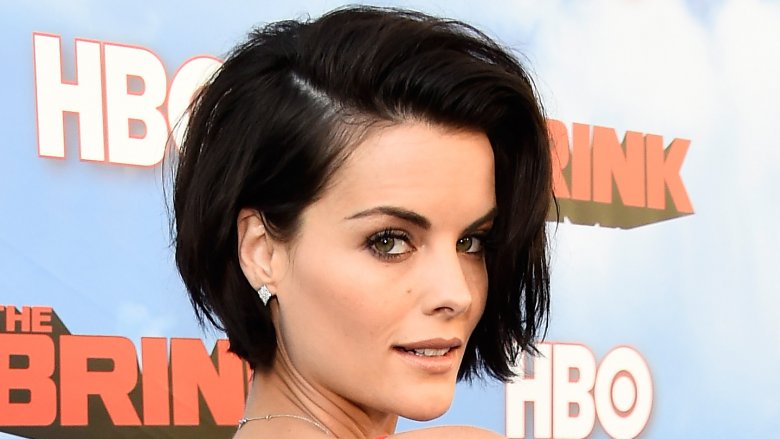 Getty Images
Jaimie Alexander is stunning, strong, and talented, much like her Blindspot character, Jane, and her Thor character, Lady Sif. Unfortunately for many women, being assertive and powerful comes with stereotypical gossip, and now the fierce brunette has quite the diva rep. From on-set demands to alleged co-star feuds and staff firings, is she really so bad? 
Well, that depends on who you ask ... and considering that it seems like only one source with one outlet seems to have anything too terrible to say about her, it's safe to say you should probably take most of the shady side of Jaimie Alexander with a huge grain of salt.
She supposedly thought her fake tattoos were toxic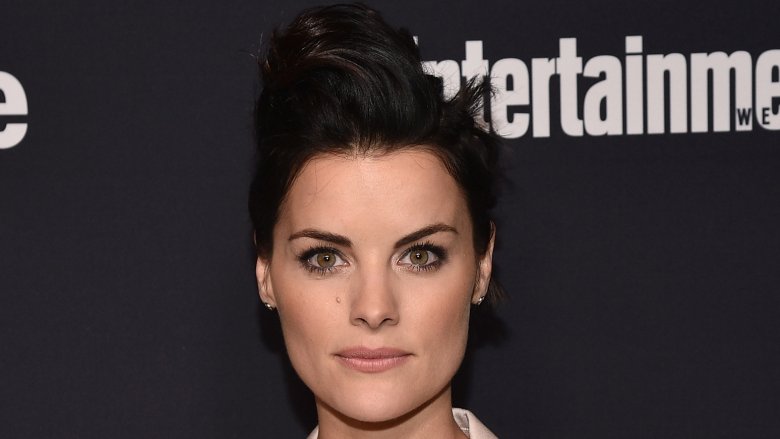 Getty Images
A source told Page Six that Alexander threw tantrums over her fake tattoos for Blindspot — the application of which is a painstaking process that can take the show's makeup artists more than seven hours, depending on how much of her body is exposed in any given scene.
"[Alexander has] become convinced the ink is toxic and making her sick," an insider said. The source said that Alexander, suffering from a pulmonary infection, brought her doctor onto the set of the series in Brooklyn to assess the situation.
She admitted to Shape magazine that she was initially pretty freaked out at the prospect of having her body covered in faux ink.
"My character's body is a massive canvas with an endless number of tattoos. They're actually glued onto me. The first time I got all the tattoos applied, my body kind of went into shock because my skin — my largest organ — was covered with glue," she said. "But once I relaxed, it was extraordinary, especially when I caught sight of myself in the mirror. Every Friday I take off the tattoos, and every Monday we put them on again. This has been such a cool role for me to play because honestly, if I weren't an actress, I'd be fully sleeved with tattoos anyway."
... or maybe not
Getty Images
Alexander told Entertainment Weekly that she doesn't actually mind the tattoo application process that much. "There is a fella who has to paint my chest and that's always awkward. There's a part of my backside, below my belt so that has to be painted so that's fun," she joked. "The hips are amazing. There's so many hidden things [in the tattoos]. I would wear them all the time if I could!"
She may have gotten staffers fired on the 'Blindspot' set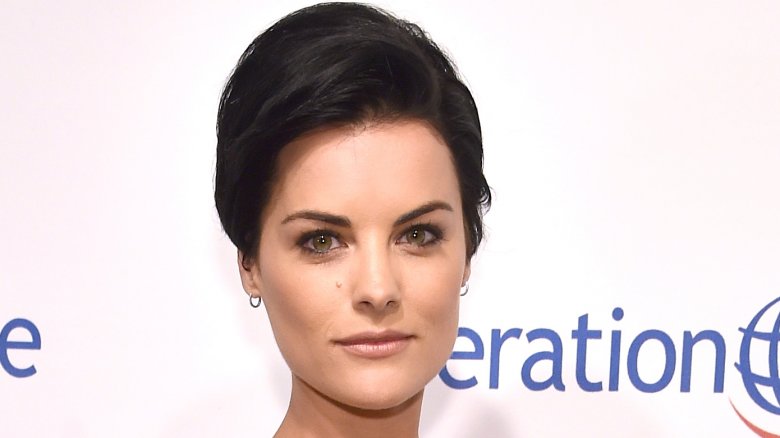 Getty Images
A source told Page Six that Alexander is a "nightmare" on the set of Blindspot and has actually gotten four members of the show's makeup staff and a hairstylist fired. "She's a perfectionist who complains constantly, and is such a nightmare that the producers will do almost anything to stop the torture," the insider said.
However, a spokeswoman for Warner Bros., which produces the series, said, "Three people were let go from the production recently. This has nothing to do with any show talent and is a production/studio decision." Alexander's own rep shot down the tale as well, saying, "I've never heard of a cast member being able to decide who is on the set. She's not even first on the call list."
She's accused of being demanding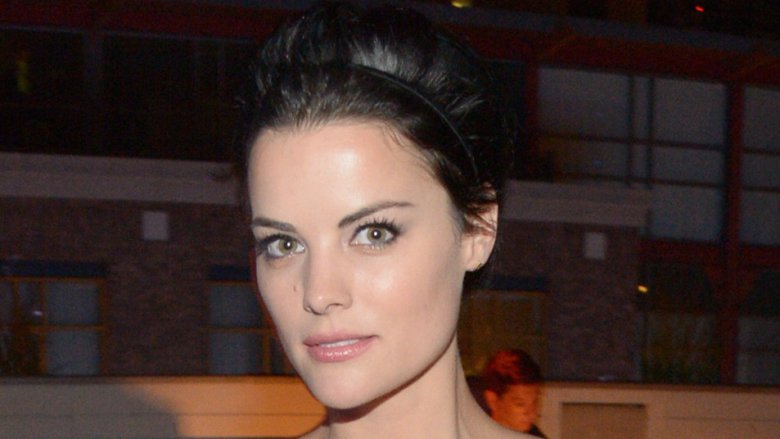 Getty Images
In August 2016, while filming in Brooklyn's Prospect Park neighborhood, Page Six reported that Alexander had not one, but two assistants hanging around just to fan her and keep her cool. The staffers also toted some scented spray, because plain old water just wouldn't do. In Alexander's defense, if it was a hot day, there may have been some concern of her makeup and her faux tattoos melting off, so it may be safe to give her a pass on this one.
She's accused of having beef with a co-star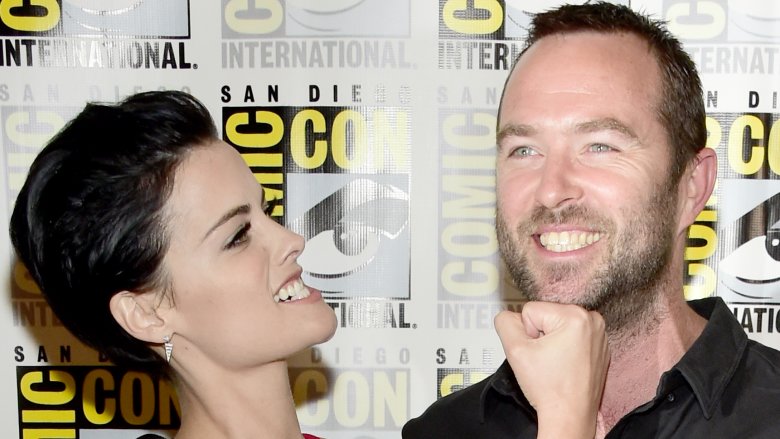 Getty Images
If one source is to be believed, Alexander's co-star on Blindspot, Sullivan Stapleton, would have been replaced if she'd had her way. "She tried to have him fired and replaced," an insider dished to Page Six, "which is pretty amazing considering their characters are supposed to develop a romantic interest." However, Alexander's publicist denied the rumor, the actress herself told The Telegraph that Stapleton was "like [her] brother."
She's accused of cutting out early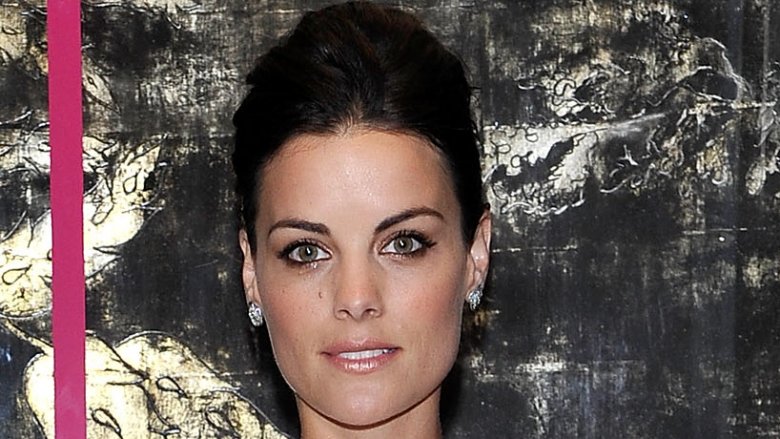 Getty Images
A source told Page Six that Alexander often cuts out of work early, which can potentially complicate shooting of Blindspot. "She has a stunt double, a photo double for on-screen shots and, increasingly, they use a body double," a source said, claiming that the doubles alleviate some of the tension that Alexander allegedly brings to the set.
However, Alexander's rep slammed the report, calling it "entirely unfounded and inaccurate," adding, "That's what happens when a disgruntled former employee provides you with intel."
She may have been a homewrecker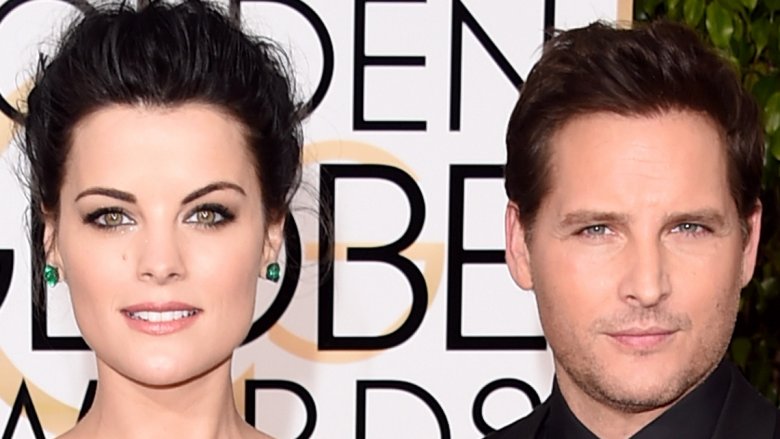 Getty Images
Alexander co-starred with Peter Facinelli in Nurse Jackie in 2010 and Loosies (2011) in 2011.
Facinelli was married to Jennie Garth for 11 years before they announced their split in March 2012.
A few months later, Alexander stepped out with the Twilight (2008) patriarch, with reports saying they'd been "quietly dating for a few months" before going public. Depending on how sources defined "a few months," there may have been some overlap between Facinelli's marriage and his relationship with Alexander. Of course, the fault there would lie mostly on Facinelli — he was the married party, after all — but if Alexander was an active, knowing party to infidelity, that would be a bit sketchy.
She told People when the romance was new, "We've been friends forever and had a lot of mutual friends and we reconnected in the middle of the year. It was one of those things where I'd been single for a very long time and he was going through a lot. We sort of bonded."
Facinelli and Alexander became engaged in March 2015, but split in February 2016.
She moved on from her ex-fiancee pretty fast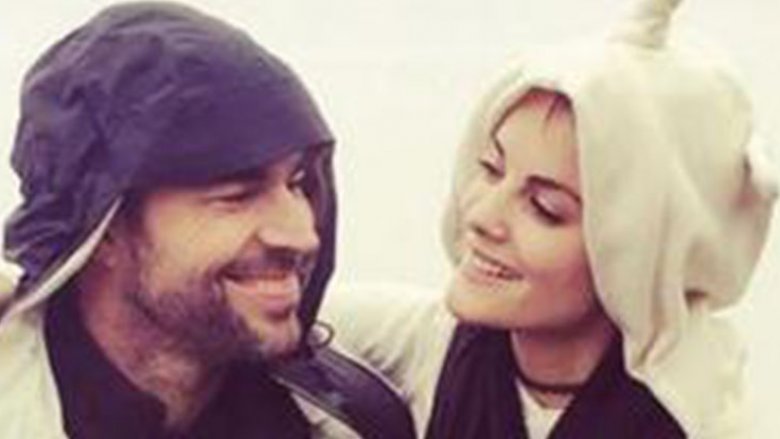 Instagram.com/jaimiealexander
Alexander wasted no time upgrading from her ex. Us Weekly reported in late July 2016 that the stunning brunette went on a few dates with former Saturday Night Live funny man Will Forte. The source noted, "They're just having fun. It's not serious yet ... They really like each other."
Months later in September 2016, Just Jared reported that the Thor: The Dark World (2013) star was spotted holding hands with stuntman Airon Armstrong, a fight coordinator for Blindspot — and co-star Sullivan Stapleton's stunt double.