Why Kris Jenner Will Likely Never Marry Her Longtime Boyfriend Corey Gamble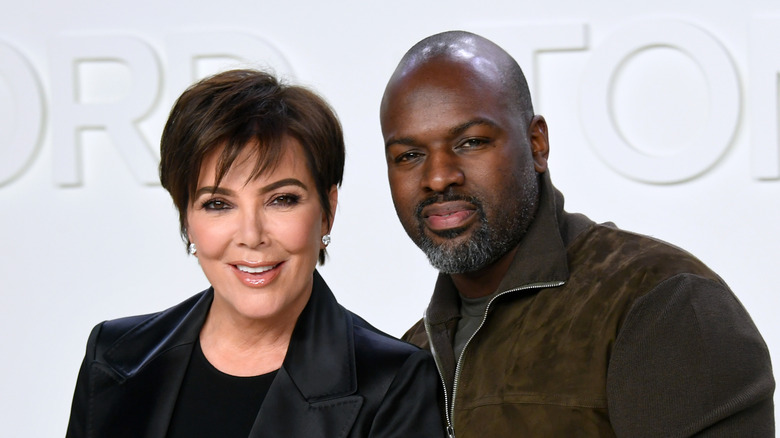 Mike Coppola/Getty Images
Kris Jenner has been with her boyfriend, Corey Gamble, for almost a decade. The pair first met at a party in 2014, shortly after Jenner's divorce from her then-husband, Caitlyn Jenner. While initially private about their status, she and Gamble eventually went public with their romance the following year and have been virtually inseparable ever since. Opening up about their relationship, Jenner told Us Weekly in 2018, "He's great. Corey is so easy and, at the same time, so smart and intelligent. He's always one step ahead of me." She added that Corey goes along well with her family. "He loves the kids, and the kids love him, and he loves the grandchildren," Jenner said. "He really is such a great guy."
That same year, rumors floated that Jenner and her boyfriend might be taking their relationship to the next level after she was spotted wearing a massive diamond ring on her finger. During an appearance on "The Late Late Show with James Corden" in 2022, Jenner admitted that Gamble is husband material. "Yes, he is," she said. "He's the best." However, in a separate interview on the "Divorce Sucks with Laura Wasser" podcast, Jenner admitted that she has no plans to walk down the aisle again. "You know, you never say never, but I often say it's just not what I think I need to do again based on my past," she said. The Kardashian-Jenner matriarch went on to explain why she isn't interested in tying the knot with Gamble. 
Kris Jenner doesn't want 'to mess things up'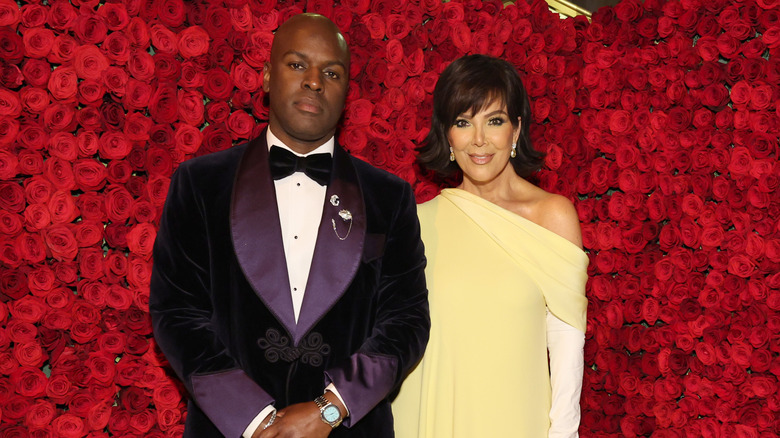 Cindy Ord/mg22/Getty Images
Kris Jenner is very much content with her current relationship with her boyfriend, Corey Gamble. In her interview on the "Divorce Sucks" podcast, the television personality said she doesn't want anything that might ruin what she has with her long-time partner — including marriage. She said, "I'm in a really great relationship right now, and I'm happy, and I don't want to mess that up." Moreover, having done the "big wedding" twice, Jenner said that she doesn't see the point of getting married again in the future. Aside from Caitlyn Jenner, the famous matriarch and "momager" was also previously married to attorney Robert Kardashian. "I don't have the need to put on a long, white dress and walk down an aisle. I've done that," she said. "I've had the big wedding, I've had the babies and the kids. I think that I just feel really grateful and blessed for my past experiences, and I'm looking forward to my future, and I just don't think that I want to go there."
Previously on "The Ellen DeGeneres Show," Jenner shared similar sentiments about tying the knot with Gamble. "You know, I've done that twice, and it didn't work out so well. So I don't know. You never know," she said. She then cited actors Goldie Hawn and Kurt Russell as a successful couple who has never married. "I just think as long as things are going so well, why ruffle it up?" she said.
Kris Jenner and Corey Gamble are a committed couple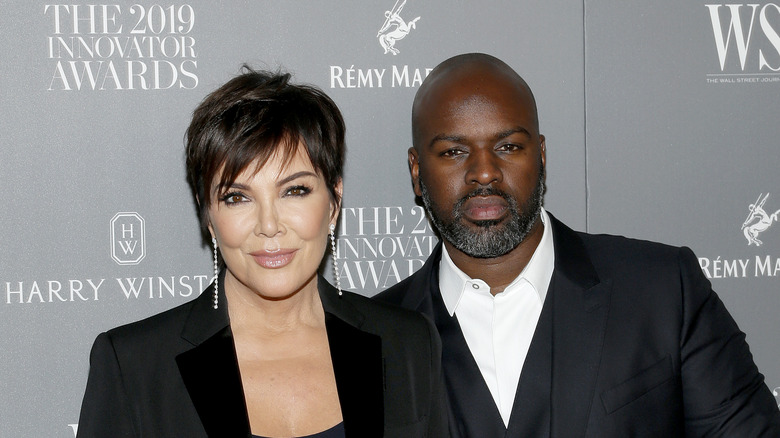 Lars Niki/Getty Images
Regardless of her stance on marriage, it's clear that Kris Jenner and her boyfriend, Corey Gamble, are in a serious and committed relationship. Previously, the legendary matriarch stood up for her boyfriend after her daughters and former son-in-law Kanye West criticized Gamble and questioned their romance. During a heart-to-heart talk with her daughter Khloé, Jenner said, per Cosmopolitan, "Nobody really slows down enough to take a look at it from a bird's eye view of my life. I want you to recognize that when you do question my relationship with Corey, it isn't okay and it hurts feelings." She added, "I think what you guys don't realize is Corey is really taking care of me like no one ever has in my entire life." 
Speaking with WSJ Magazine, Kardashian credited Gamble for being a supportive partner. "He's the greatest guy, and he's just an amazing support system for me," she said. "He really gives me a lot of strength and insight. He's a great sounding board." She also described her boyfriend as her "ride or die" in a sweet birthday tribute in 2019. "Happy Birthday @coreygamble!!! I love you babe! Thank you for holding us all down and being such a rock," she wrote on Instagram. "You are the most amazing partner... and I am truly blessed to have you in my life. Thanks for being on this crazy journey with me. I love you."