Cardi B Reportedly Surrenders Herself To Police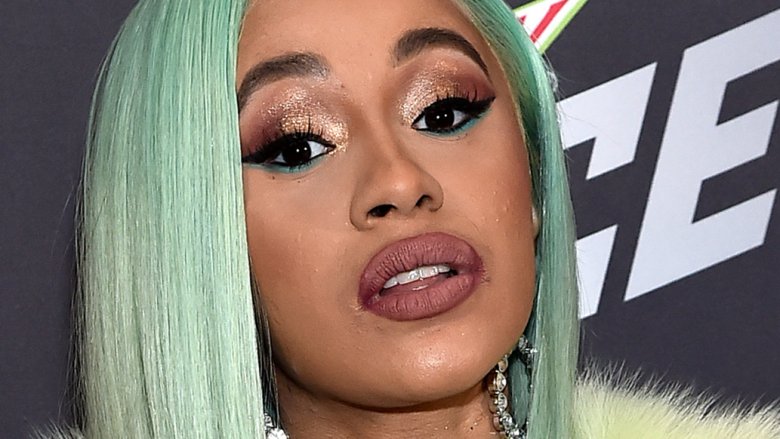 Getty Images
"Bodak Yellow" rapper Cardi B has turned herself over to the police.
TMZ reports that Cardi B, whose real name is Belcalis Almánzar, surrendered herself to the police on Monday, Oct. 1, 2018, regarding her alleged part in a fight at a New York strip club. She was not arrested and has reportedly been ordered to appear in court at a later time, but details of her future court appearance have not yet been released to the public.
An insider told the celebrity gossip rag that Cardi B may be charged with "ordering an attack" on sisters and bartenders Jade and Baddie Gi at Angels Strip Club in Queens, N.Y. in August 2018. It's reportedly believed that Cardi B will be charged with two misdemeanors: reckless endangerment and disorderly conduct.
According to TMZ, Cardi B was at the strip club to see her husband Offset perform. At some point, she'd reportedly run into Jade, who had allegedly previously claimed to have slept with Offset. Then, TMZ notes, Cardi B allegedly ordered her crew to attack Jade and Baddie Gi with "bottles, chairs and a hookah smoking device."
Jade and Baddie Gi were said to have been injured in the alleged attack but did not seek medical attention.
While the two sisters have previously claimed that Cardi B had threatened them well before their encounter at Angels Strip Club, a source close to the famous rapper reportedly told TMZ that the alleged attack was "spontaneous" and had only occurred after someone had thrown a drink.
Cardi B later denied any wrongdoing on Instagram, commenting on reports of the strip club fight with, "Mama BARDI got NATHAN to do with this."
Her reported altercation with the strip club bartenders isn't the first time that Cardi B has made headlines over alleged violent behavior. The "Be Careful" artist, who has claimed to have been a member of the gang the Bloods, previously made the news for getting into a fight with fellow rapper Nicki Minaj at a New York Fashion Week party on Sept. 8, 2018. During the incident, Cardi B reportedly threw her high-heeled shoe at Minaj and got an elbow to the face from security as they attempted to remove her. Cardi B later addressed the altercation on social media, claiming that Minaj had been liking and/or making comments online about Cardi's daughter Kulture and her ability as a parent, which is reportedly what set her off.