Singer-Actor Tyrese Gibson Welcomes Child With Wife Samantha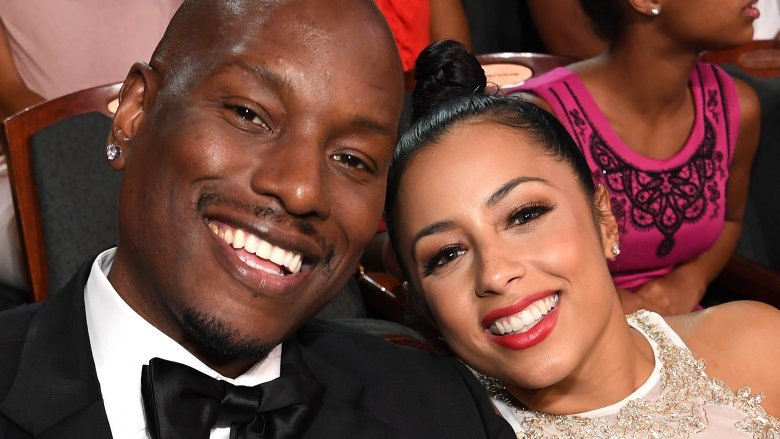 Getty Images
Fast & Furious star Tyrese Gibson is now a proud dad of two.
Gibson announced the good news on Instagram late on Monday, Oct. 1, 2018. Sharing a picture of his newborn's footprints, Gibson informed his 9.8 million followers that he and his social worker wife, Samantha Lee, had welcomed a baby girl into the world — their first child together. They named their daughter Soraya Lee. Gibson noted that baby Soraya weighed 8 pounds, 6 ounces.
"My wife is the real champion 30 hours of labor I witnessed first hand the strength of a woman," Gibson added in the photo's caption. "Thank you Jesus we are so humbled by your grace and love and favor.... #Amen."
In a separate post, Gibson showed himself sleeping on a what looks to be a hospital couch next to his newborn baby. "Already on #DaddyDuties," he wrote. "We are both overjoyed with our new angel Soraya Lee Gibson and exhausted! Soraya we are going to love you and protect you till the end of this earth.... We prayed and invited the spirit of the lord into every room we went into and are truly blessed that God delivered on his promise."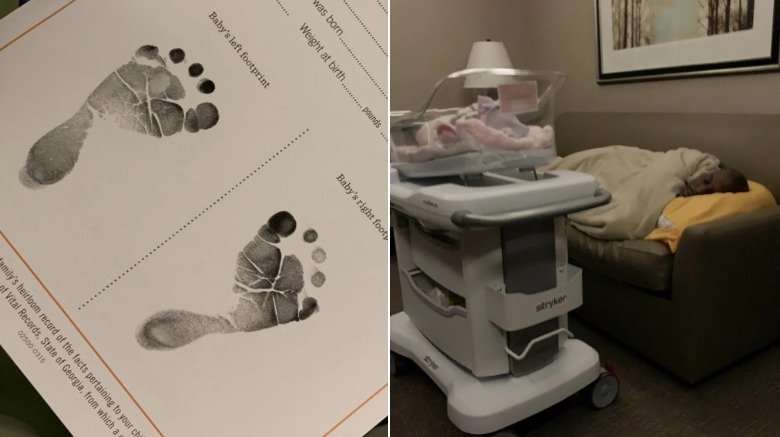 Instagram
Gibson added that he was excited for all the big moments to come in his newborn's life. He explained that she'd soon meet her older sister — Gibson's first child with his ex-wife Norma Mitchell — 10-year-old Shayla. Gibson has made headlines over the past year for his custody battle with Mitchell over their daughter, during which he was investigated for child abuse. The investigation was later closed, and Gibson was awarded joint custody of Shayla (via E! News).
And Shayla must be ecstatic about the news that she now has a younger sister, as Samantha, who married Gibson on Valentine's Day 2017, previously told People magazine that Shayla has "been asking for siblings since I've known her."
Congratulations to the Gibson family!