Tyrese Gibson Reportedly Under Investigation For Child Abuse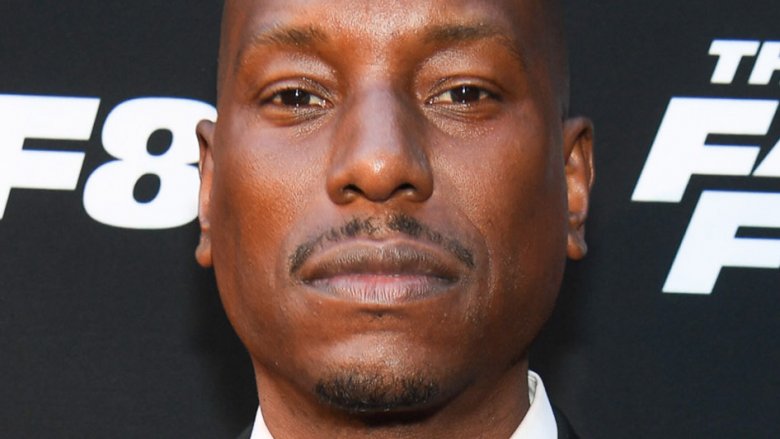 Getty Images
The singer-turned-actor is in some hot water with child services.
TMZ reports that Tyrese Gibson is being investigated by the Los Angeles County Department of Children and Family Services regarding abuse allegations made by his ex-wife, Norma Gibson. According to the gossip rag, Norma claims that Tyrese once spanked their 10-year-old daughter, Shayla, "so hard she couldn't sit."
Norma, who says Tyrese hit their daughter between 12 and 16 times, is reportedly seeking a restraining order that would prohibit Tyrese from using physical discipline on their child. Afraid that Tyrese will leave the country with their daughter, Norma also wants full legal and physical custody of their daughter, as well for the court to order her ex-husband to take domestic violence classes.
According to TMZ, Tyrese claims that he only smacked their child once on her behind and asserts that Norma is making these allegations out of jealousy after he remarried. His lawyer, Terry Levich Ross, told the celeb news site, "She's a lying piece of s***. Tyrese is devastated. He's a good guy and I will prove that."
Since the allegations have gone public, Tyrese, 38, has taken to social media to share his side of the story. Posting a photo with his daughter on Instagram, he wrote, "One day we're going to sit down over tea and laugh about how they tried to turn us on each-other and what they didn't know is that it only solidified our lifetime #DaddyDaughterBond."
Addressing his daughter, he continued, "Watch how your father rose above and stayed centered in the middle of this unexpected storm."
In September, Tyrese had hinted that something was amiss when he wrote, "...if I was really and truly what they say how could one possibly go from 80/20 to 70/30 to 60/40 to 50/50 custody in my favor....... in the end it's ONLY the kids that suffer when the parents are at it."
While we wait to see how the investigation into Tyrese's parenting continues, read up on all the celebs with major family issues.