Actress Anna Faris Deletes Instagram Photo After Being Body Shamed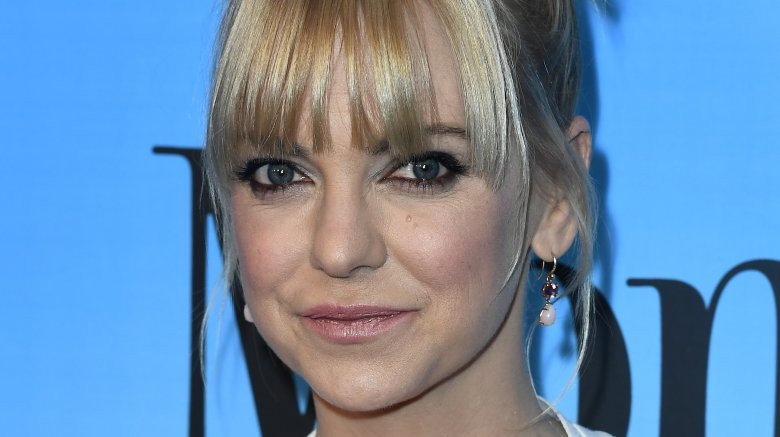 Getty Images
Mom star Anna Faris has no patience for body-shamers.
On Tuesday, Oct. 2, 2018, the actress deleted an Instagram photo of herself after a number of social media users left comments criticizing her weight, TMZ reports.
"Having pre-show jitters," Faris wrote to her two million followers, captioning a snapshot of herself wearing a black sweater, nude-colored boyshorts, and black boots while holding onto a trash can. Jokingly adding that she was "so glad" her Unqualified podcast production assistant, Michael Sherman, had captured the moment, she quipped, "Also I eventually decided to put on pants."
Unfortunately for the TV star, several Instagram users quickly commented on Faris' thin appearance. "You look so unhealthy, eat," one person wrote, while other fans shared sightly more supportive messages. "You are beautiful at any size," another social media user commented. "Health is our concern. If you're healthy and happy that's all that matters! Continue to be awesome!" 
However, another person called the photo "a cry for help," adding, "I hope you get the help you need."
At the time of this writing, Faris, who ended up deleting the post just a short 15 minutes after sharing it, has yet to publicly comment on the matter.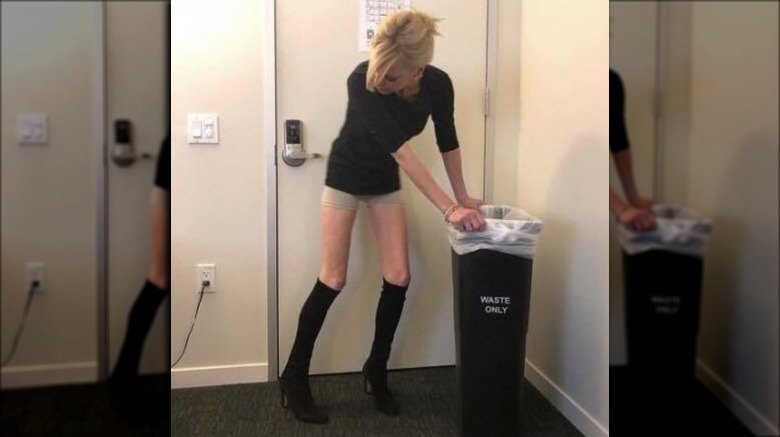 Instagram
However, Faris also made headlines this week after candidly opening up about her 5-year-old son Jack's first day of kindergarten during her Tuesday appearance on The Talk. "Here's the thing, I feel really guilty that I wasn't more anxious. Because it feels like all the other parents were very anxious," she said of dropping Jack off at school with ex-husband and Guardians of the Galaxy star Chris Pratt. She went on, "And I felt like ... 'Can't we just drop him off?'"
Faris and Pratt's only child certainly seemed to think so, as she added, "He just ran in and he was like, 'Bye guys!' But it was that funny mom guilt feeling of like, 'I feel like this should emotionally tug at me more than it is.'"
As Nicki Swift previously reported, Faris, 41, and Pratt, 39, first announced their amicable split in August 2017. Both parties, who were married for eight years, have since moved on. Faris has been romantically linked with Overboard cinematographer Michael Barrett since last October. Meanwhile, Pratt and his rumored girlfriend, 28-year-old author Katherine Schwarzenegger, seemed to be getting more serious last month after first sparking dating speculation in June 2018.