Comedian Rosie O'Donnell Reportedly Engaged To Police Officer Elizabeth Rooney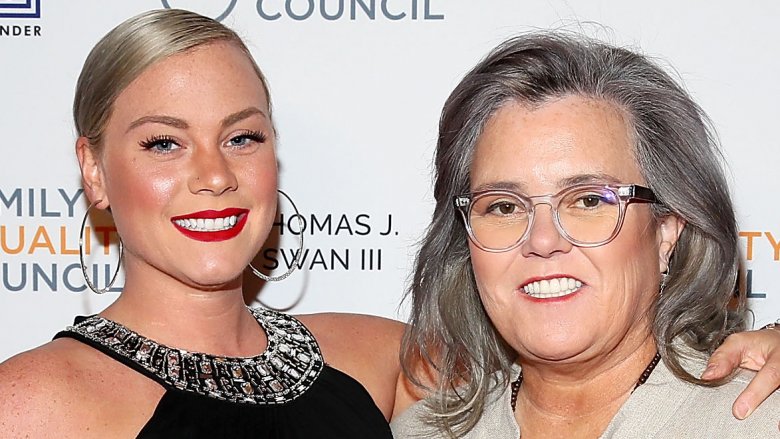 Getty Images
Former The View co-host Rosie O'Donnell has found love again.
Radar Online reports that the comedian is engaged to her girlfriend of one year, police officer Elizabeth Rooney. A source told the celebrity gossip rag that O'Donnell proposed to Rooney over the summer. However, O'Donnell and Rooney reportedly didn't make an announcement out of concern for Rooney's position with the police department in Worcester, Mass. "Elizabeth is in the police force so she tries to keep a lot of those details on the low," a source shared.
The insider also noted that, despite the significant age difference between the two, O'Donnell, 56, and Rooney, 33, are "very much in love" and "very, very happy." The source noted, "I do believe that this will see its full life-term expectancy."
O'Donnell's rep did not comment on the engagement news to Radar Online but did confirm that the former talk show host is indeed in a relationship with Rooney.
O'Donnell had previously spoken out about her relationship in November 2017 on The Howard Stern Show, though she hadn't revealed her girlfriend's name at the time. "I am in love," she shared. "It's the first time I've dated someone younger than me and it's a very trippy thing."
However, at the time, O'Donnell, who's been married twice before, said that she wouldn't ever get married again. "I will not, ever," she told radio host Howard Stern. "I just think I would rather stay in it for love and not have to deal with lawyers if, God forbid, it shouldn't work out."
O'Donnell previously wed Kelli Carpenter in 2004 before ultimately calling it quits in 2007 (via AOL). O'Donnell and Carpenter share four children — Parker, Chelsea, Blake, and Vivienne.
O'Donnell later married Michelle Rounds in June 2012. Together they adopted daughter Dakota in 2013. They later split and finalized their divorce in March 2016 (via Us Weekly). As Nicki Swift previously reported, Rounds was found dead of an apparent suicide in September 2017.
Unlike O'Donnell, Rooney has reportedly never been married.