Busy Philipps Accuses Former Freaks And Geeks Co-Star James Franco Of Assault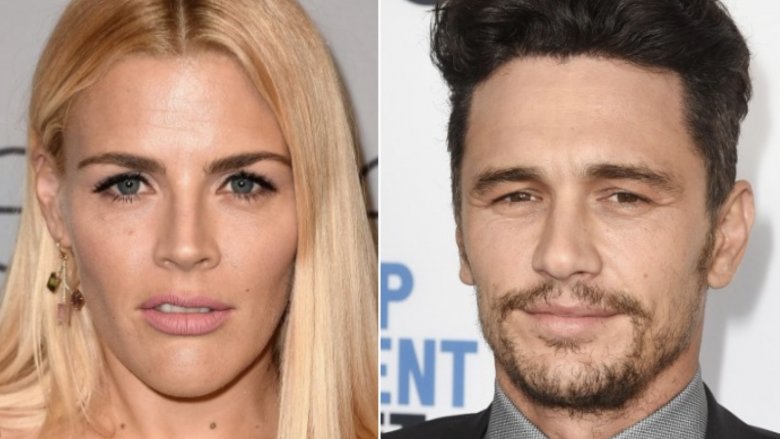 Getty Images
Actress Busy Philipps has spoken out against her former on-screen love interest James Franco, calling him out for an incident that allegedly happened on the set of their show Freaks and Geeks.
In her memoir This Will Only Hurt a Little, Philipps said that Franco was a "f**king bully" during their days on the 1999 cult favorite show, as reported by Page Six. Philipps — who played Kim Kelly, the sometimes girlfriend of Franco's Daniel Desario — recounted one instance in which she was directed to hit Franco's chest and shout, "Dammit Daniel, do SOMETHING." She said that, rather than carry on with the scene by saying his line, Franco instead "grabbed both my arms and screamed in my face, 'DON'T EVER TOUCH ME AGAIN!'"
Philipps said that he then threw her to the ground. Landing flat on her back, she recalled feeling the "wind knocked out of [her]," according to Radar Online.
After trying the scene again, Philipps wrote that she then went to co-star Linda Cardellini's trailer to cry. Cardellini reportedly advised Philipps to call her manager. Philipps said that Judd Apatow, who'd served as a writer and director on the show, called her later that day to tell her that they'd be speaking with Franco about his behavior, but, she said, Franco received "barely a slap on the wrist" because of the "boys' club" atmosphere.
Philipps noted that Franco apologized to her the next day.
Philipps had previously remarked about the incident during her July 2016 appearance on Watch What Happens Live with Andy Cohen. "James Franco and I really didn't get along ... when we were on Freaks and Geeks," she said. "We were 19, and we really, really disliked each other – it's well-documented. He shoved me to the ground once. It was really brutal." During the interview, however, she noted that she and Franco had since "made amends" and were friends.
Philipps had also discussed the incident with Franco during a PaleyFest panel with the cast of Freaks and Geeks in 2011. "What James and I figured out five years ago was that he had apparently had a discussion with someone about how it had come out in his character's backstory that he had maybe been abused by his father, and so he didn't want to have any physicality between his girlfriend and himself," Philipps said in a since-deleted video of the panel on YouTube. But, she noted, neither she nor the episode's director had any idea that the supposed conversation had ever taken place.
At the time of this writing, Franco has not yet commented on Philipps' most recent account of the incident.
Philipps' book, This Will Only Hurt A Little, will be released on Oct. 16, 2018.
James Franco has largely kept out of the public eye in recent months, following a piece in the Los Angeles Times in which five women accused him of sexually inappropriate behavior. However, he did make headlines in September when the trailer for Netflix's The Ballad of Buster Scruggs was released. He stars in the anthology series, which is slated for release on Nov. 16, 2018.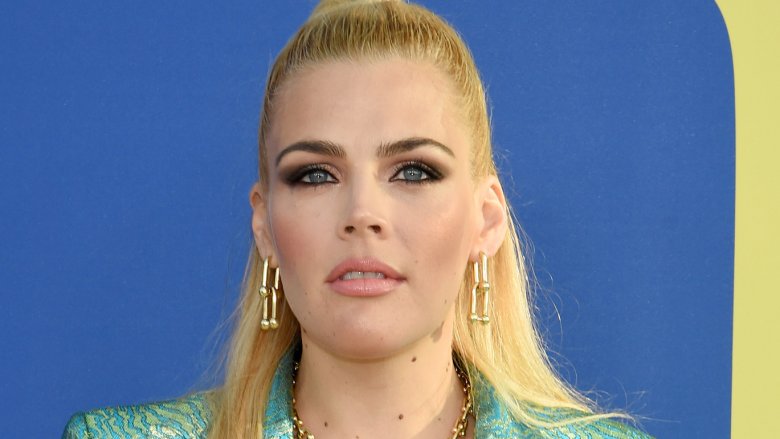 Getty Images
Busy Philipps previously spoke out about experiencing sexual abuse on Sept. 27, 2018 — the day that research psychologist and Palo Alto University professor Dr. Christine Blasey Ford testified against then-Supreme Court nominee Brett Kavanaugh, accusing him of sexually assaulting her back when they were both in high school.
Sharing an old school photo of herself from on Instagram, Philipps wrote in the caption, "This is me at 14. The age I was raped. It's taken me 25 years to say those words." She continued, "I wrote about it in my book. I finally told my parents and sister about it 4 months ago. Today is the day we are silent no more. All of us. I'm scared to post this. I can't imagine what Dr. Ford is feeling right now."
Philipps discussed her decision to publicly share her painful experience online during an interview on The Ellen Show in October 2018. "I feel like it's a real moment of reckoning for women that we have sort of collectively carried this burden for so long and it's time to share it," she said.
We applaud Philipps for her bravery and honesty in coming forward about her painful past.
If you or anyone you know has experienced sexual abuse, please call the National Sexual Assault Telephone Hotline at 1-800-656-HOPE (4673).